Virallinen ryhmä
Natural Selection 2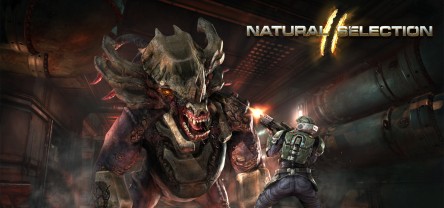 My shrink says I need an outlet for my aggression.
51,851 jäsentä
|
4142 pelissä
|
12,395 Paikalla
|
0 ryhmäkeskustelussa
Natural Selection 2 is a hybrid shooter/strategy (FPS/RTS) game with two completely asymmetrical sides. Play as a Marine or an Alien!

Take over the map and control resources by coordinating with your teammates and commander, all while constantly evolving / upgrading / adapting to an ever changing battlefield.
Official Website

Community Forums

Competitive Livecasting

Voit valita alla olevista kuvista uuden avatarin profiiliisi napsauttamalla kuvaa.
1 tapahtuma seuraavan 2 viikon aikana
Kaikki tapahtumat näytetään automaattisesti paikallisen aikavyöhykkeen ajassa.
Näytä kaikki