Virallinen ryhmä
Source SDK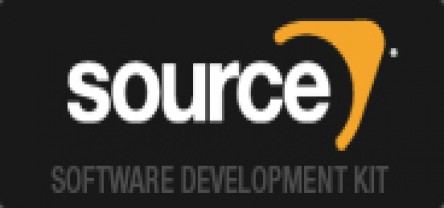 788 jäsentä
|
78 pelissä
|
209 paikalla
|
0 ryhmäkeskustelussa
Ei tietoja.
The Upcoming beta in the Base apps for Source SDK 2013 have been updated with the latest code from TF2 and HL2:
Adds support for Visual Studio 2012 and 2013

VR Mode:


Switches from headtrack.dll to sourcevr.dll

Improved readability of the UI in VR

Removed the IPD calibration tool. TF2 will now obey the Oculus configuration file. Use the Oculus calibration tool in your SDK or install and run "OpenVR" under Tools in Steam to calibrate your IPD.

Added dropdown to enable VR mode in the Video options. Removed the -vr command line option.

Added the ability to switch in and out of VR mode without quitting the game

By default VR mode will run full screen. To switch back to a borderless window set the vr_force_windowed convar.

Added support for VR mode on Linux

Many assorted bug fixes and other changes from Team Fortress in various shared files
The Github repository for Source SDK 2013 now has the matching code changes.
This beta breaks mod compatibility for VR mode because of the extent of the changes. If you support VR in your app you will need to update to the latest source.
Katso kaikki 5 kommenttia
1 tapahtuma seuraavan 2 viikon aikana
Kaikki tapahtumat näytetään automaattisesti paikallisen aikavyöhykkeen ajassa.
Näytä kaikki