Virallinen ryhmä
Serious Sam HD: The First Encounter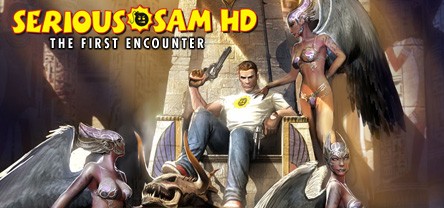 5,734 jäsentä
|
556 pelissä
|
1,585 paikalla
|
1 ryhmäkeskustelussa
Return to the golden age of frantic, non-stop action with Serious Sam's trademark onslaught of enemies rushing towards you at every turn. From the charging Sirian Werebull to the screaming Headless Kamikaze and the multi-story Ugh-Zan, all of the infamous minions of Notorious Mental have been spectacularly redesigned for Serious Sam HD.

Official website

Croteam

Seriously! fan site and forums

Voit valita alla olevista kuvista uuden avatarin profiiliisi napsauttamalla kuvaa.
1 tapahtuma seuraavan 2 viikon aikana
Kaikki tapahtumat näytetään automaattisesti paikallisen aikavyöhykkeen ajassa.
Näytä kaikki