Grupo oficial
Serious Sam HD: The First Encounter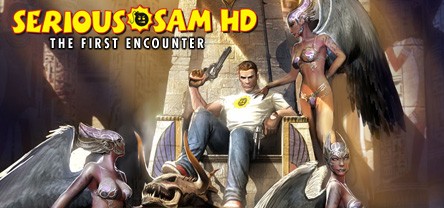 5,743 Miembros
|
428 Jugando
|
1,573 En línea
|
1 En chat de grupo
Return to the golden age of frantic, non-stop action with Serious Sam's trademark onslaught of enemies rushing towards you at every turn. From the charging Sirian Werebull to the screaming Headless Kamikaze and the multi-story Ugh-Zan, all of the infamous minions of Notorious Mental have been spectacularly redesigned for Serious Sam HD.

Official website

Croteam

Seriously! fan site and forums

Haz clic en cualquiera de las siguientes imágenes para convertirla en el nuevo avatar de tu perfil.
1 evento en las próximas 2 semanas
Todas las horas de los eventos se muestran automáticamente en tu franja horaria local.
Ver todos los eventos