Groupe officiel
Serious Sam HD: The First Encounter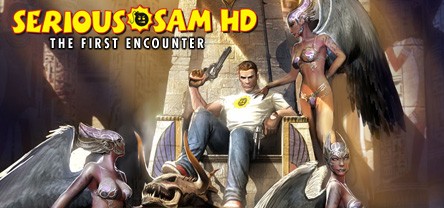 5,742 Membres
|
285 Dans le jeu
|
1,080 En ligne
|
1 Dans un chat de groupe
Return to the golden age of frantic, non-stop action with Serious Sam's trademark onslaught of enemies rushing towards you at every turn. From the charging Sirian Werebull to the screaming Headless Kamikaze and the multi-story Ugh-Zan, all of the infamous minions of Notorious Mental have been spectacularly redesigned for Serious Sam HD.

Official website

Croteam

Seriously! fan site and forums

Cliquez sur une des images ci-dessous pour en faire votre nouvel avatar.
1 événement au cours des deux prochaines semaines
Les horaires de tous les événements sont affichés automatiquement dans le fuseau horaire de votre système local.
Afficher tous les événements