Officiell Grupp
Serious Sam HD: The First Encounter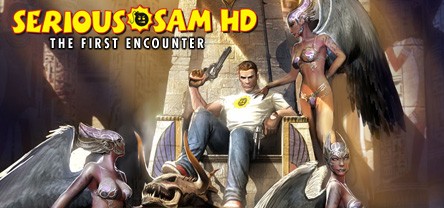 5,742 Medlemmar
|
173 Spelar
|
800 Online
|
1 I gruppchatt
Return to the golden age of frantic, non-stop action with Serious Sam's trademark onslaught of enemies rushing towards you at every turn. From the charging Sirian Werebull to the screaming Headless Kamikaze and the multi-story Ugh-Zan, all of the infamous minions of Notorious Mental have been spectacularly redesigned for Serious Sam HD.

Official website

Croteam

Seriously! fan site and forums

Klicka på någon av bilderna nedan för att göra den till din nya profilavatar.
1 händelse under de kommande 2 veckorna
Alla händelsetider visas automatiskt i tidszonen för ditt lokala system
Visa alla händelser