Offizielle Gruppe
Serious Sam HD: The First Encounter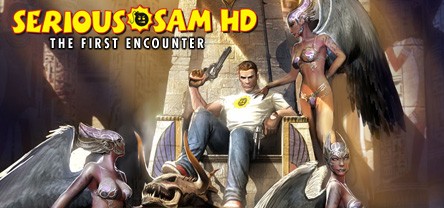 5,754 Mitglieder
|
307 Im Spiel
|
1,196 Online
|
1 im Gruppenchat
Return to the golden age of frantic, non-stop action with Serious Sam's trademark onslaught of enemies rushing towards you at every turn. From the charging Sirian Werebull to the screaming Headless Kamikaze and the multi-story Ugh-Zan, all of the infamous minions of Notorious Mental have been spectacularly redesigned for Serious Sam HD.

Official website

Croteam

Seriously! fan site and forums

Klicken Sie auf eins der unten angezeigten Bilder, um es als neuen Profilavatar zu verwenden.
1 Event in den nächsten zwei Wochen
Alle Eventzeiten werden automatisch in Ihrer Ortszeit angezeigt.
Alle Events