Gruppo ufficiale
Darkspore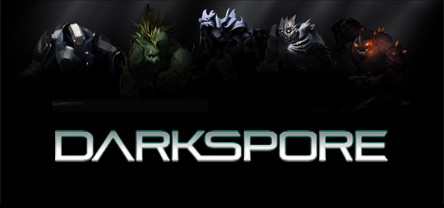 1,803 Membri
|
77 In gioco
|
340 Online
|
0 In chat di gruppo
Join the sci-fi universe of Darkspore, a new breed of Action-RPG in which you battle across alien worlds against a deadly foe.

Collect an arsenal of living weapons - genetic heroes with different combat abilities - and upgrade them with tens of thousands of collectible body parts and armor utilizing technology from the award-winning Spore Creature Editor. Fight in co-op and solo battles against hordes of genetically mutated Darkspore enemies and bosses, or in PvP arena battles against other players.
Darkspore

Darkspore Channel

Clicca su una delle immagini sottostanti per impostarla come avatar del tuo profilo.
1 evento nelle prossime 2 settimane
Tutti gli orari degli eventi sono visualizzati automaticamente nel tuo fuso orario locale.
Visualizza tutti gli eventi