Grupo oficial
Darkspore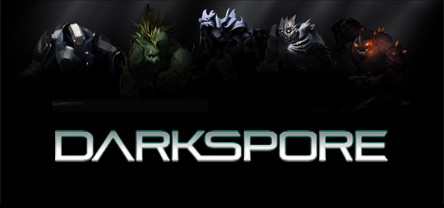 1,597 Miembros
|
62 Jugando
|
240 En línea
|
0 En el chat del grupo
Join the sci-fi universe of Darkspore, a new breed of Action-RPG in which you battle across alien worlds against a deadly foe.

Collect an arsenal of living weapons - genetic heroes with different combat abilities - and upgrade them with tens of thousands of collectible body parts and armor utilizing technology from the award-winning Spore Creature Editor. Fight in co-op and solo battles against hordes of genetically mutated Darkspore enemies and bosses, or in PvP arena battles against other players.
Darkspore

Darkspore Channel

Haz clic en cualquiera de las siguientes imágenes para convertirla en el nuevo avatar de tu perfil.
This Beta will run through NOON Friday, pacific time. And this week we're exclusively on Steam
Ver los 21 comentarios
1 evento en las próximas 2 semanas
Todas las horas de los eventos se muestran automáticamente en tu franja horaria local.
Ver todos los eventos