Showing 121-150 of 11,782 entries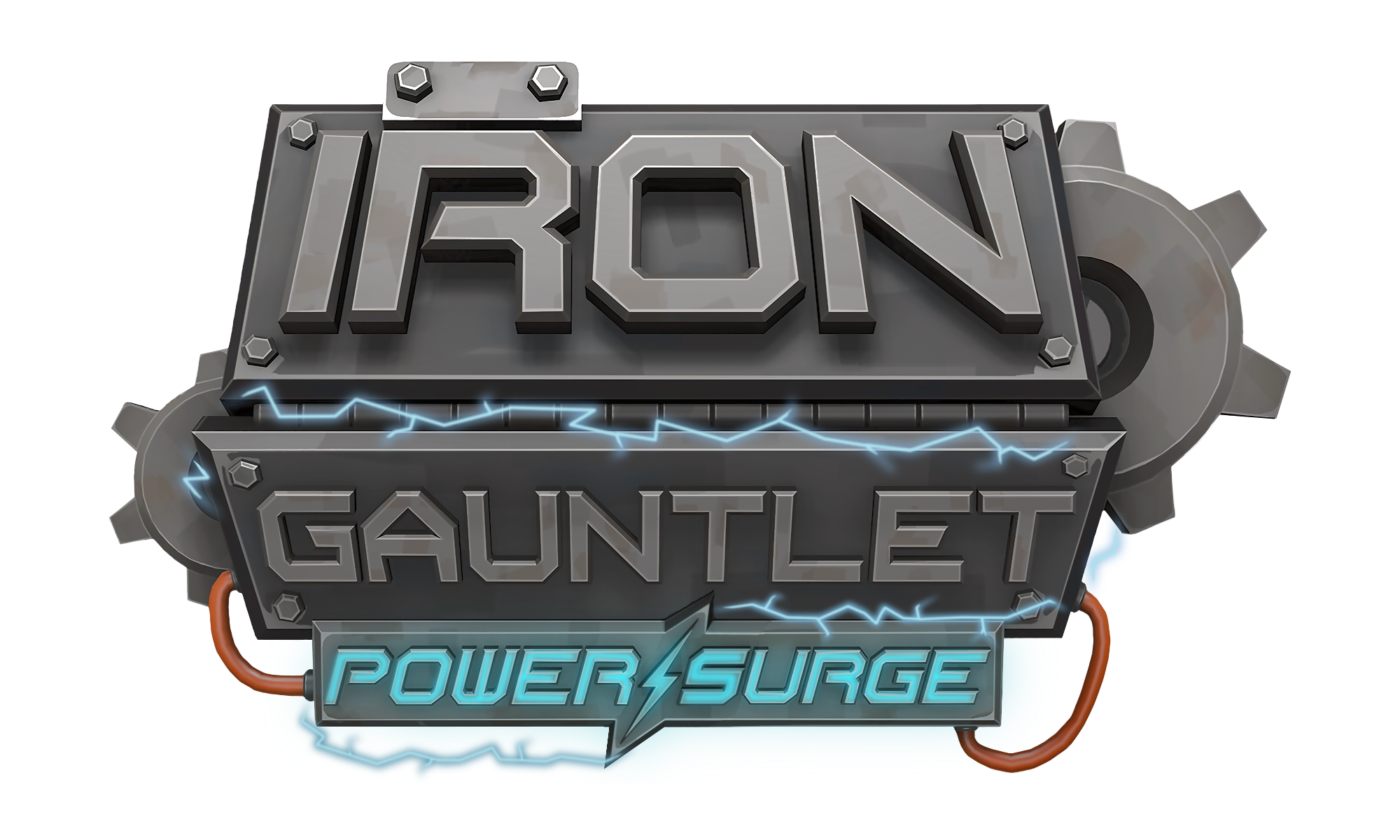 Iron Gauntlet :: Power Surge
Collection by
Woozlez
This is a rework of our community MvM project, code named: Iron Gauntlet :: Power Surge. The theme of the project is electricity/energy generation gone horribly wrong. We are asking TF2 community members to create and submit electrical and nuclear them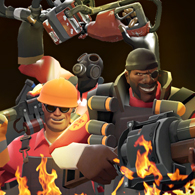 Meet the Pyro Pack
Collection by
nano393
"What could happen when you combine your favorite discipline with an incontrolable pyromania?" A pack of weapons for meet the Pyro. Well that's the plan. The idea is to make a weapon for all classes. Not exactly fire weapons (like pyro), but things rela
Street Fortress 2
Collection by
Spacedad
Fighting Game themed item collection (centered around street fighter, but KoF, MK, and Tekken based items are also welcome) Join Street Fighter Purgatory on Facebook to see previews on new SF-related item releases, or discuss with other Street Fighter p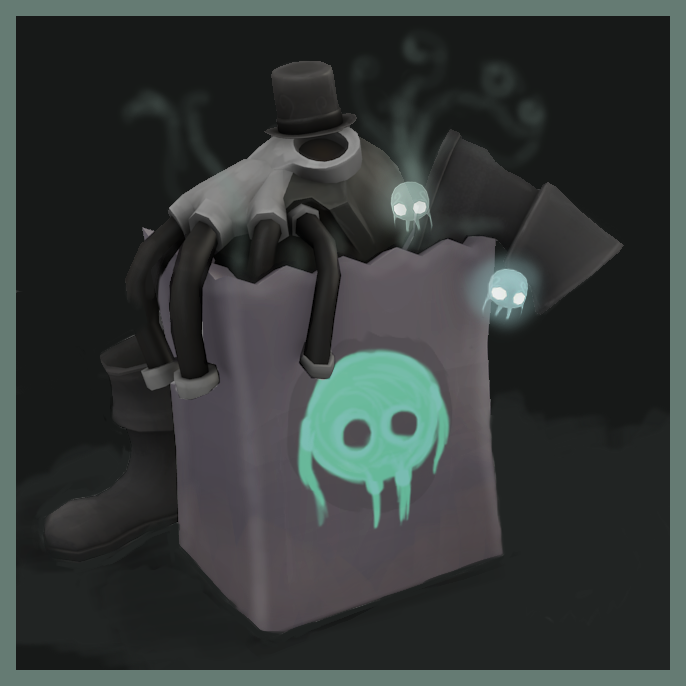 Sky's Halloween Goody Bag
Collection by
Sky
Floating pets, pyro heads and all class hats, oh my! And some other stuff. All the halloween items I've contributed and worked on with others for 2013. More items will be added as they're published to the workshop.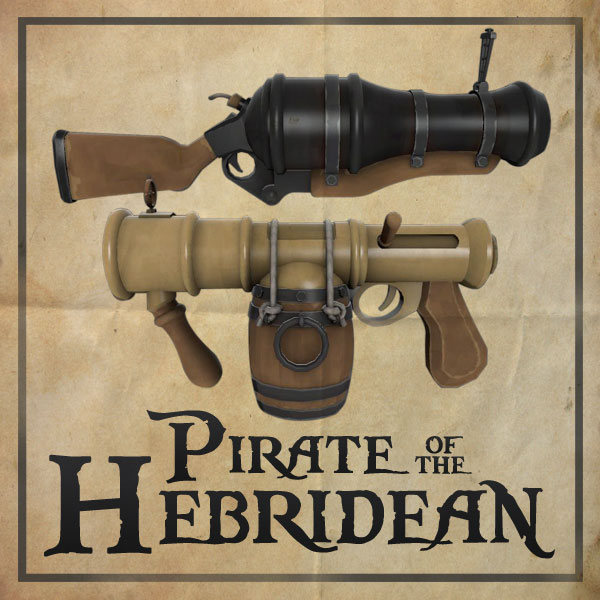 Pirate Of The Hebridean
Collection by
Dewzie
A set of explosive-based weapons for the Demoman. For those wondering, the Hebridean Islands (Hebrides) are located off the west coast of Scotland.
Burning Ranger
Collection by
Spacedad
Your flames are the flames that will pierce the heavens! Metaru: Concept/texture Smooth Moonman: Model things Vet: SFM work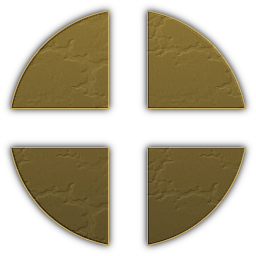 Team Fortress Classic Collection
Collection by
DrewBert324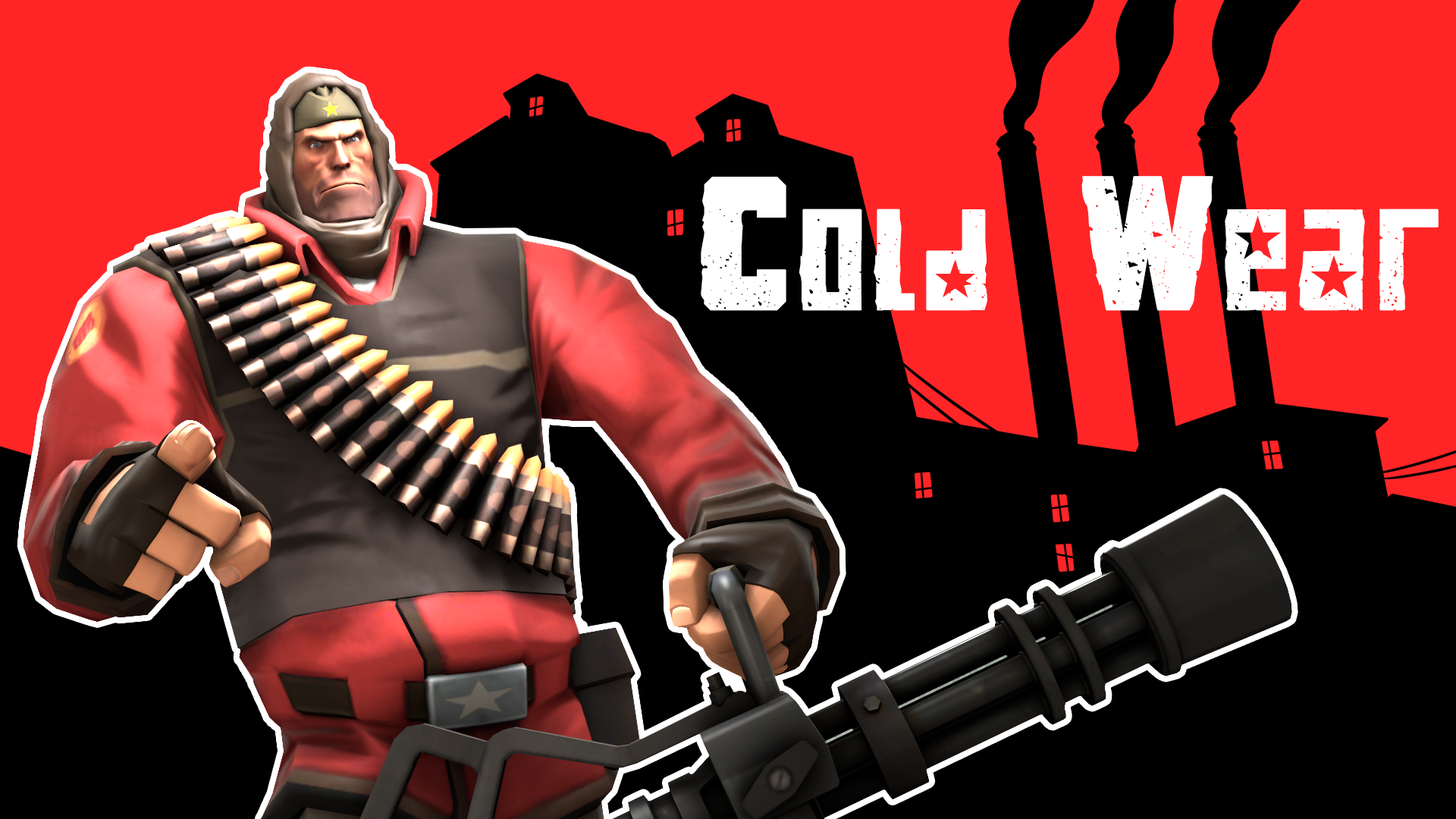 The Cold Wear
Collection by
Populus
A Soviet winter themed set for the heavy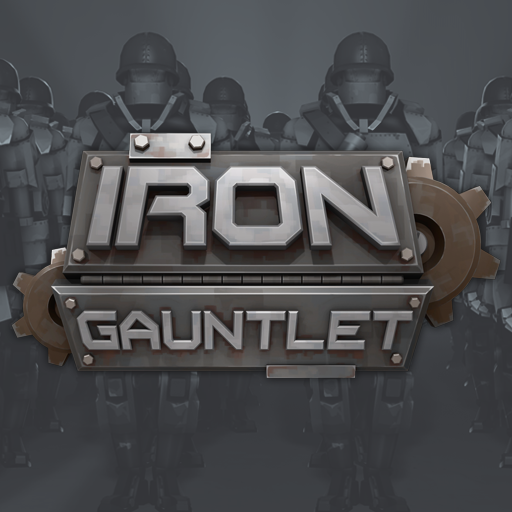 Iron Gauntlet - Maps, Cosmetics, Weapons, Taunts, Unusuals
Collection by
Woozlez
This is the collection for the new community project "Iron Gauntlet", ran by Woozlez, SedimentarySocks, and CoBalt. We aim to create and collect together as many robotic items as possible, then present them all together to Valve as a potential community up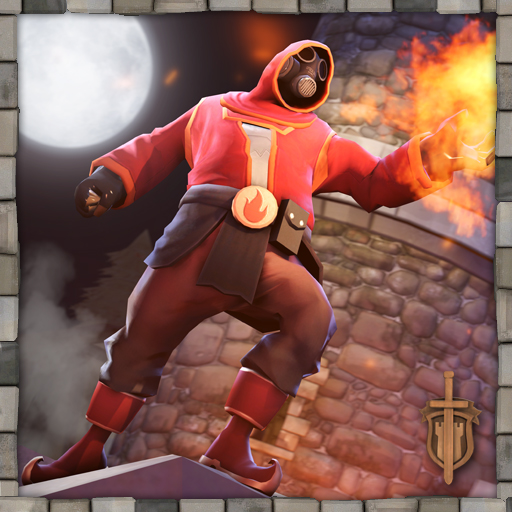 The Brimstoner
Collection by
Vap
-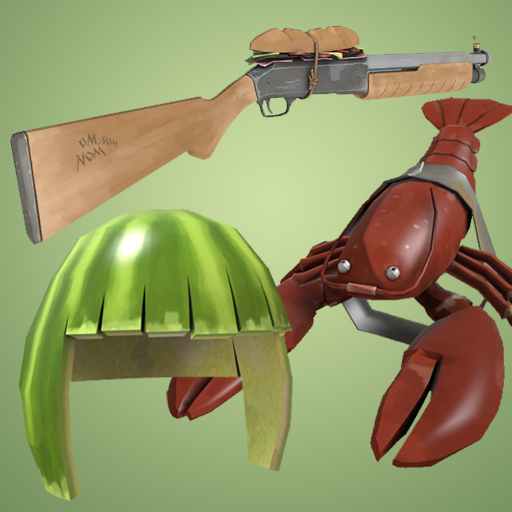 Morsel Kombat
Collection by
Pogo
Morsel Kombat - The Extreme Indoor sport, Live every mealtime in your Kitchen. Where snacktime is killing time. Included: Melanies Melon Cap - Fortified with fruity goodness The Sub-Sandvich - Time to eat lead! Fists of Raging Lobsters - Snap snap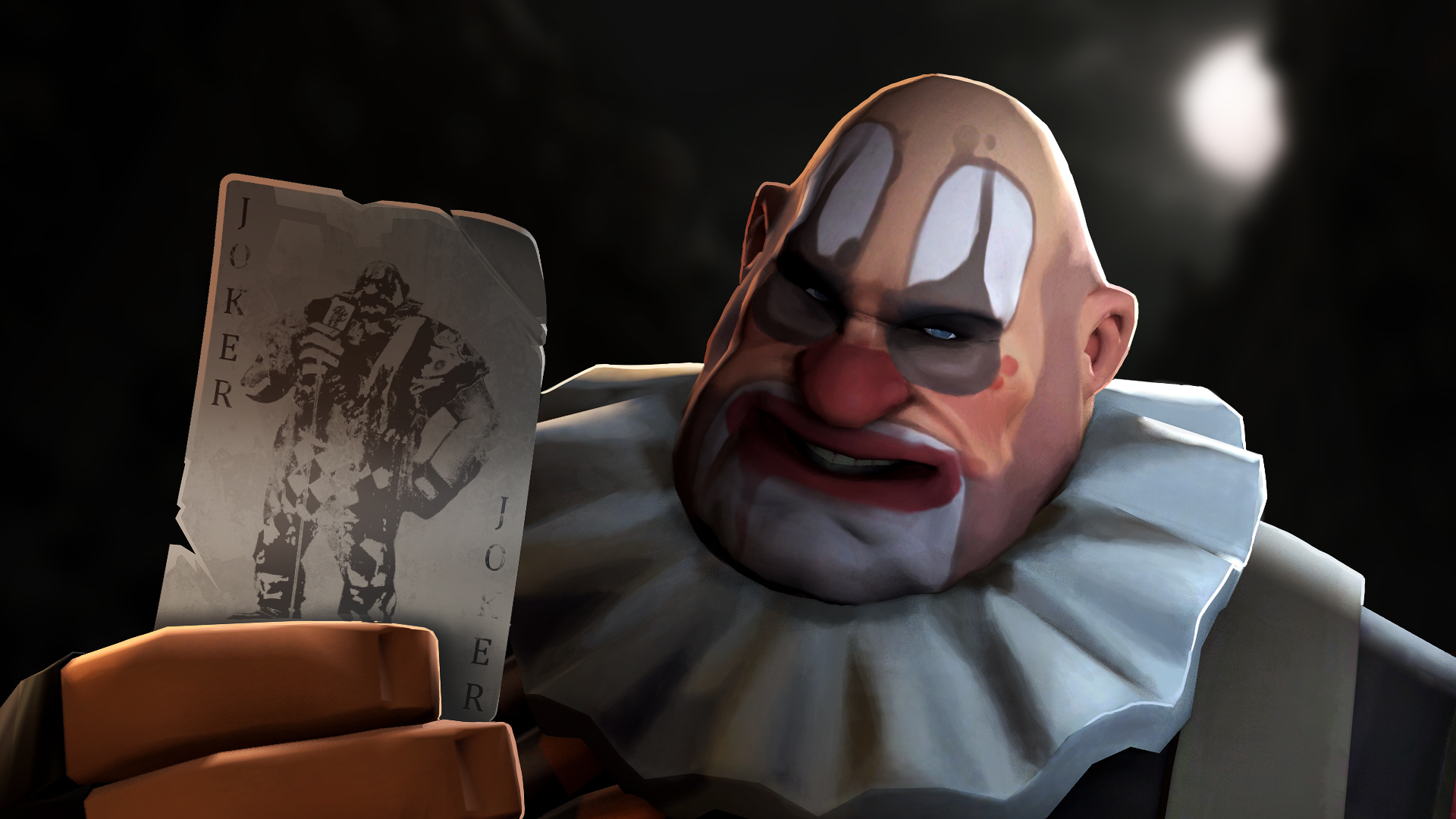 Bolshevik Bozo
Collection by
✥ℜ☯ℑℵ✥
What's the matter kiddo, you're not afraid of clowns are ya?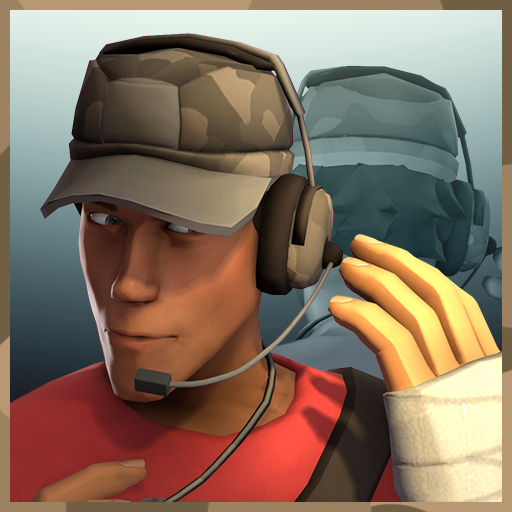 The Light Commando
Collection by
Ducksink
become a commando!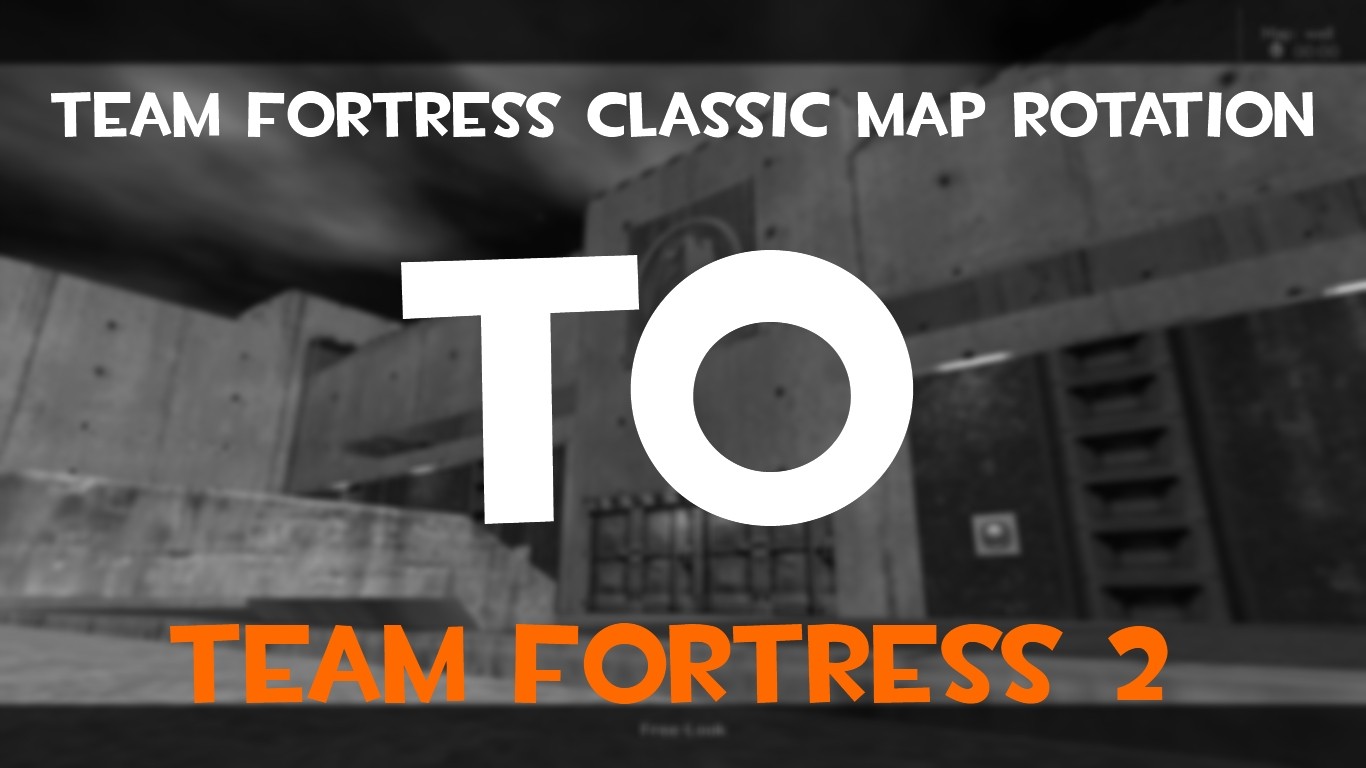 TF2: Team Fortress Classic Map Pack
Collection by
<2F F> | PJX
This is the Team Fortress Classic 2 Team Fortress 2 Map Pack. It'll contain every standard map from TFC optimized and reworked for TF2. Stay Tuned! The Maps are a bit more TF2 optimized but will still give you this "classic" feeling while playing it. I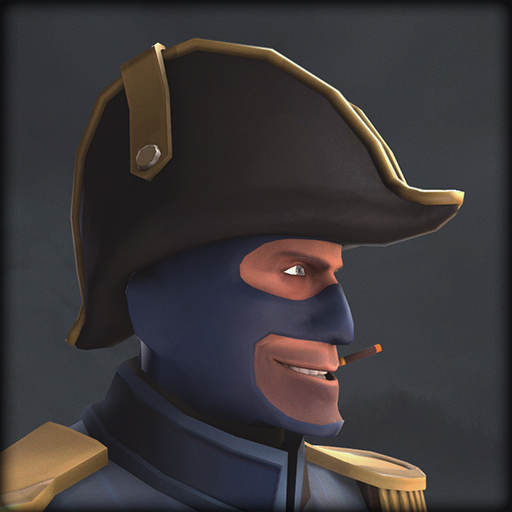 The Petty Tyrant
Collection by
NeoDement
Gear to make your Spy look like a French military general!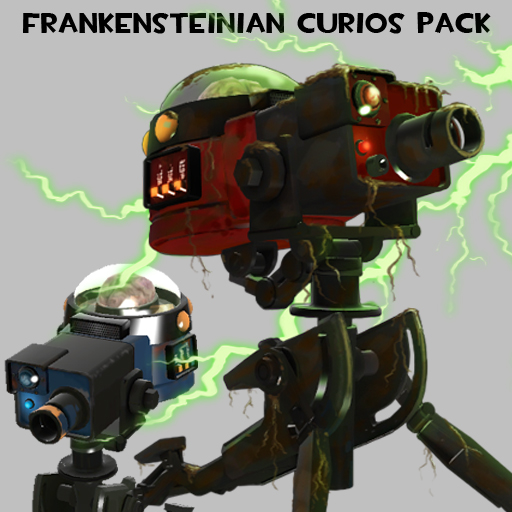 The Frankenstenian Curios pack
Collection by
Napy Da Wise
The Frankenstenian Curios pack is a mad scientist pack for the engineer. http://napydawise.tumblr.com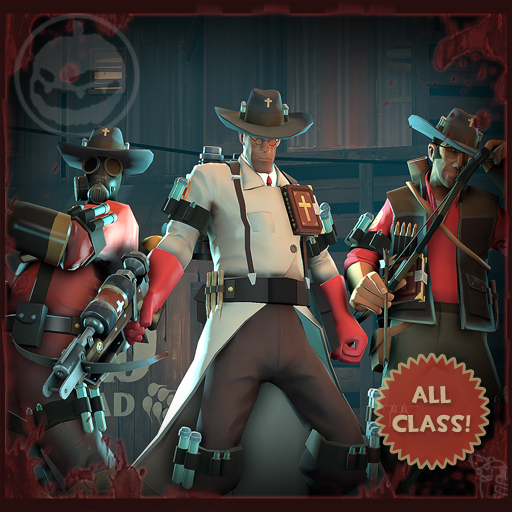 The Unusual Hunter
Collection by
The Rare Aquatic Pyro
Cut off their heads and take out their hearts.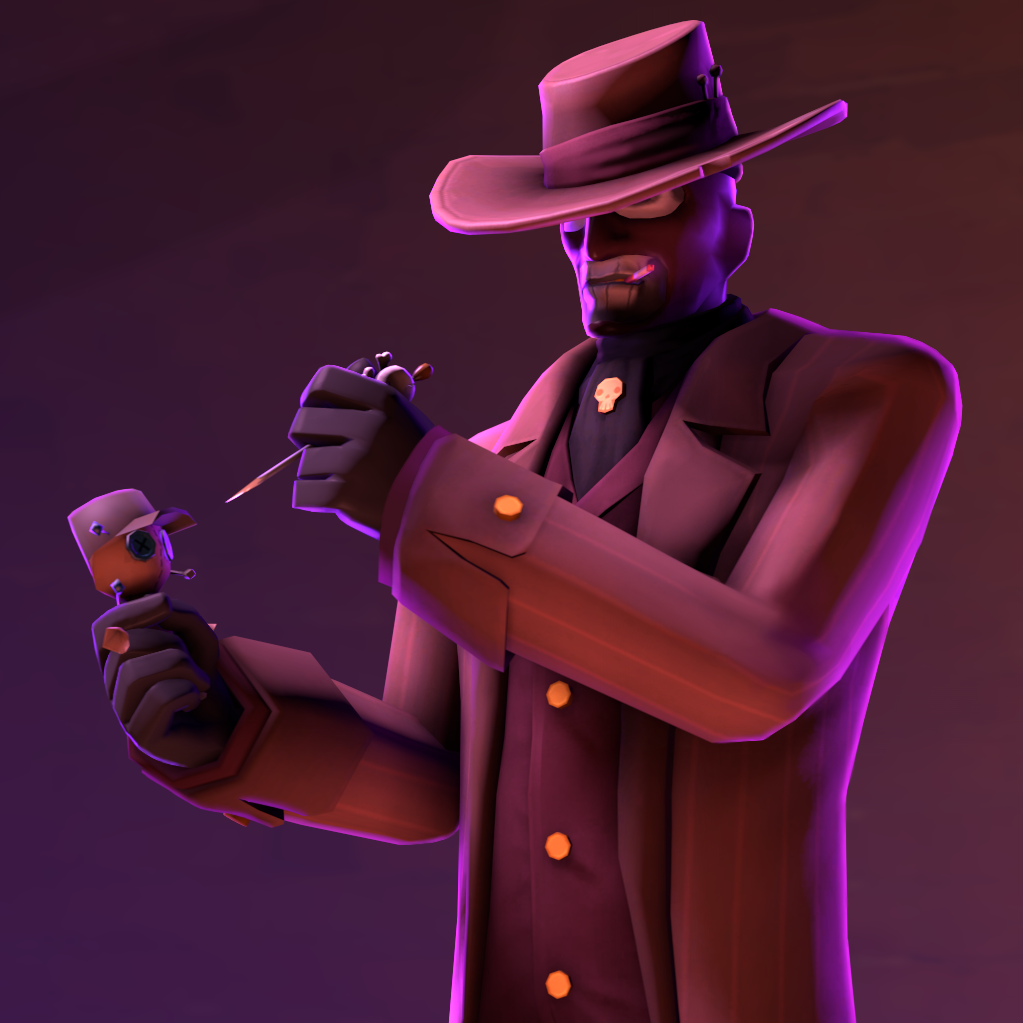 Sky's Halloween Stash
Collection by
Sky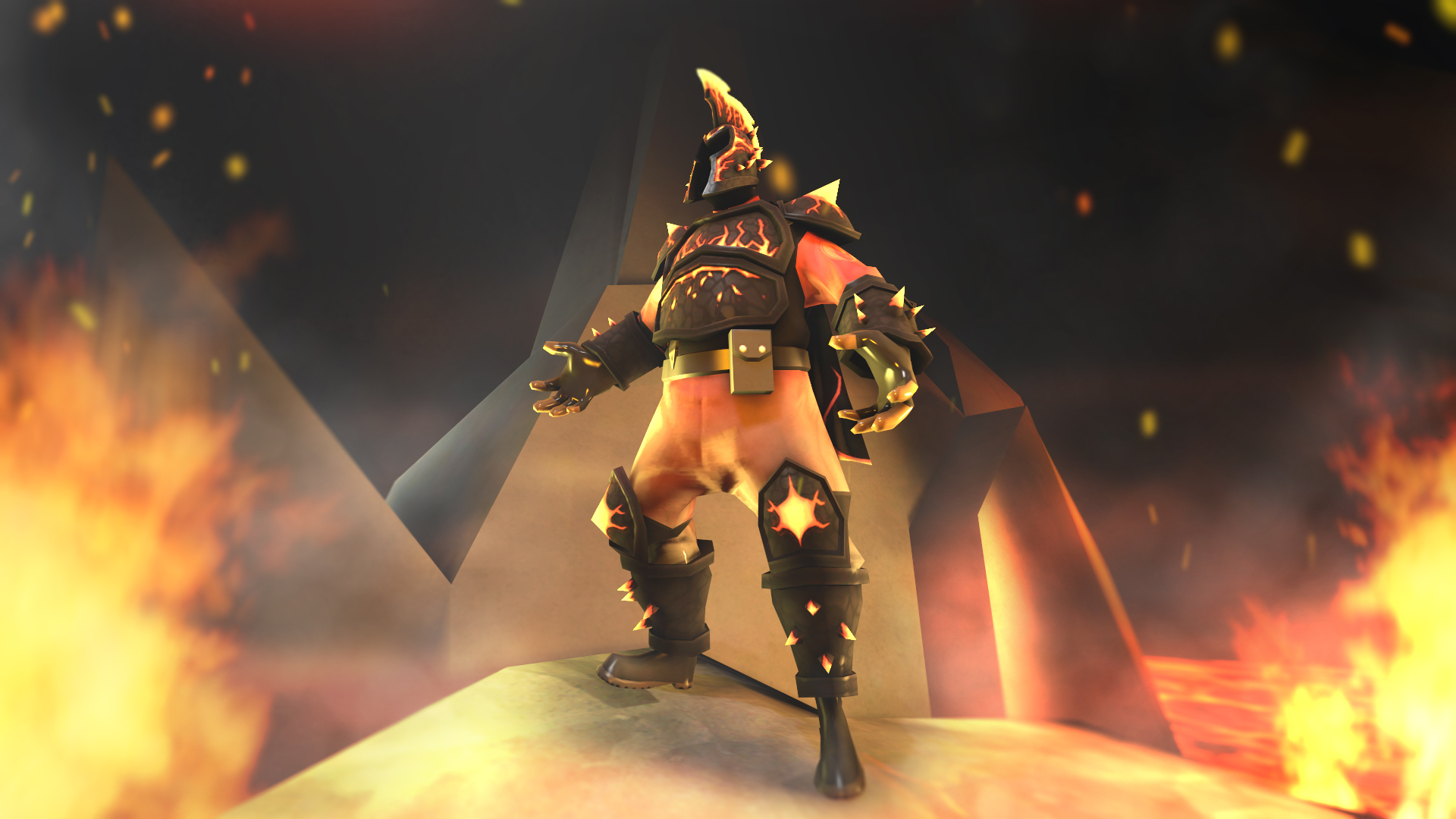 The Lava Lord
Collection by
ToxicWeasel
Mortals!!! Behold!... THE LAVA LORD!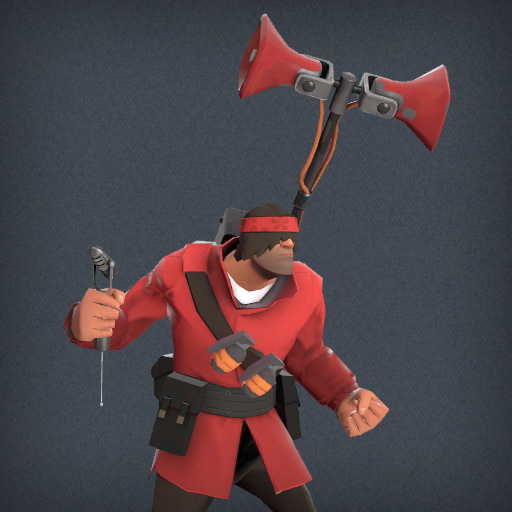 Peace, Love, and Giblets
Collection by
Hideous
Yell at your enemies in style. Slacker attitude and fondness for festivals not included. Created for the 2nd Modcomp: http://www.chameneon.com/modcomp/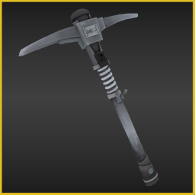 Robotic tool pack!
Collection by
Rotzlöffel
Seems like that Gray has sold all his Copy&Past-Hats and is creating now a bunch of robotic weapons. Stay tuned for more ...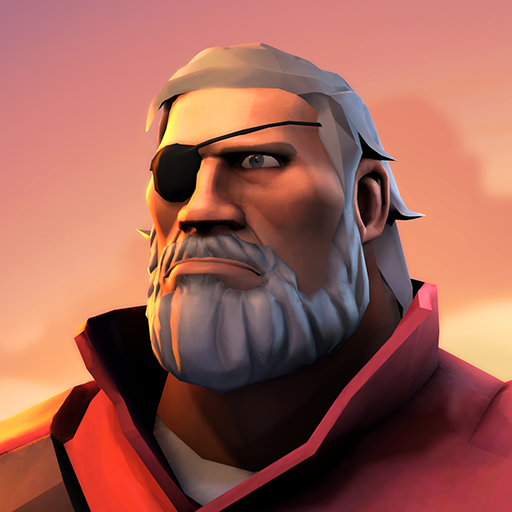 The Rooster
Collection by
boomsta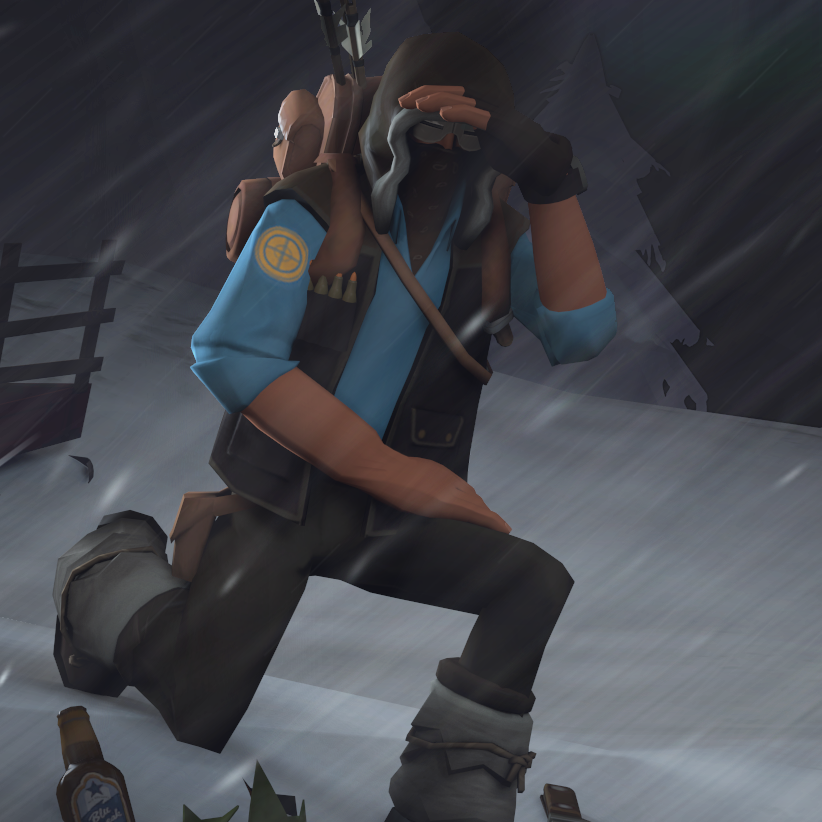 Native of Barrow
Collection by
Bapaul
A well travelled hunter adapts. Going in the cold forces you to dress up like an awesome Inuit Hunter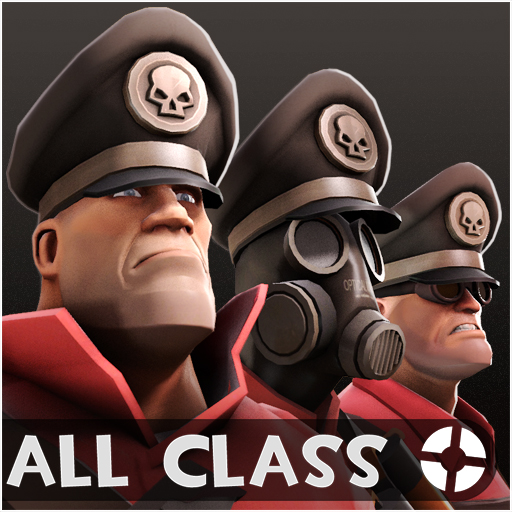 War Criminal
Collection by
NeoDement
Allclass, paintable, military stuff. What's not to love?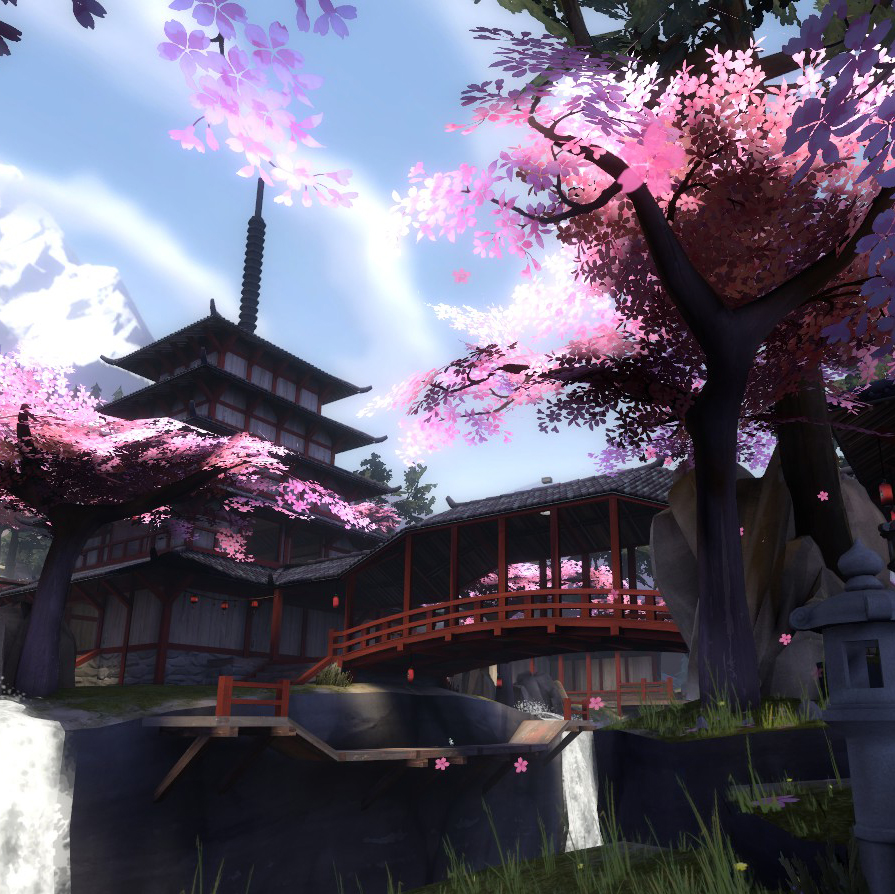 Freyja's Map Portfolio
Collection by
Freyja
A collection of maps made by Freyja for TF2.
Enju TF maps
Collection by
Enju
Enju TF maps
Booty Warrior Taunt Collection
Collection by
Snows
Introducing a new all-class taunt series: The Booty Warrior! Laugh at your foes as they die of embarrassment!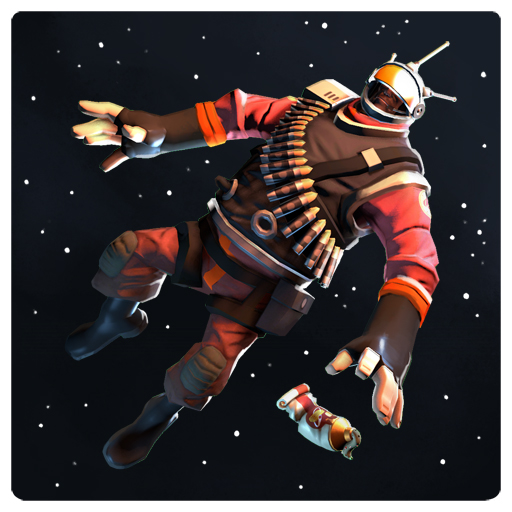 The Lost Cosmonaut
Collection by
Sparkwire
This is the voyage of the first Russian Cosmonaut. His five-week mission: to explore strange new weapons; to seek out new life and to kill it; to boldly go where no man was strong enough to go before.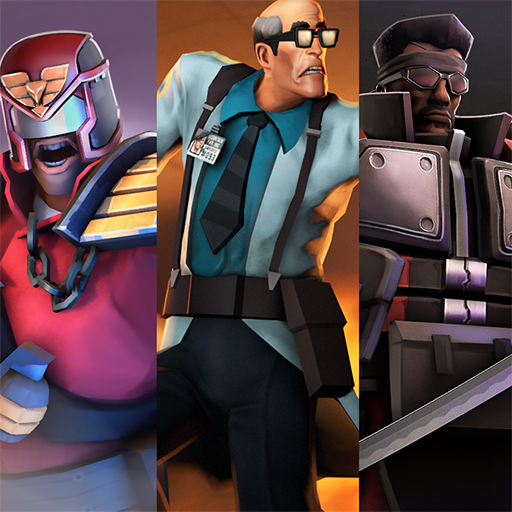 Explosive Halloween 2015
Collection by
GetGrenade
Collection of new items (and few old ones) made by me for this years halloween event! Check em out! And maybe even vote!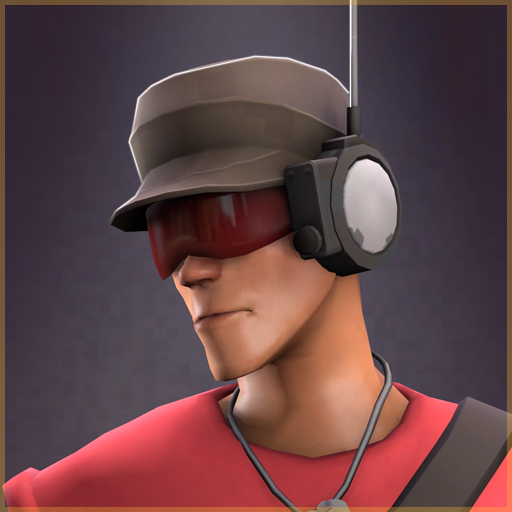 Serious Reconnaissance
Collection by
Svdl
Scout is the most dedicated of all professionals.