Showing 121-150 of 9,582 entries

Vandal
Collection by
Estavos
Okay, sorry. Graffity isn't vandalism! It is an ART!

The Radioscope Technician
Collection by
Psyke
Are y'all on my wave length??.. Are ya!?'

Exosphere Engineer
Collection by
Svdl
High above and beyond.

Bullet Boy
Collection by
EVO >:D
Bullet boy scout set!

Breakfast at Saxton's
Collection by
Neonomical22
"I hope you didn't come here expecting some measly normal breakfast. Mann Co. breakfasts follow the business model to the letter – weapons and fighting. This is Breakfast at Saxton's. This is not a breakfast to be taken lightly. While you're at...

Tadpole Treble Promotional Items!
Collection by
Nefnoj
From the creator of the web comic "Brawl in the Family" comes a BRAND NEW GAME!! IT'S AWESOME!! However... Tadpole Treble cannot get onto Steam without your help! This game has been on the Steam Greenlight since Nov 18, 2013, and for it to be on the Ste...

The Sub-Zero Supplies
Collection by
CoBalt
You're too cold? You're too weak.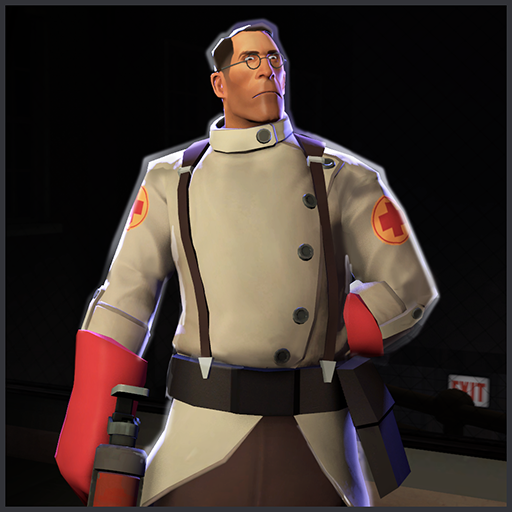 Lab Essentials
Collection by
Sky

Bell Boy's Essentials
Collection by
Colteh
Bellhop costume for scout

The Kendo Kid
Collection by
I need a less dorky username...
Kendo was supposed to be a safe and honorable sport. Now it's full of broken kneekaps.

Gingerbread Collection
Collection by
Evil_Knevil
Collecting all the tasty gingerbread classes. Let's taste the team!

Donhonk's Chilly Weather Collection
Collection by
donhonk
Here's all my current items I've worked on for the upcoming Holiday Update! Thanks for the votes and expect more items soon.

Haunted Executioner
Collection by
SNIPA

Winterized Sniper
Collection by
E-Arkham
A winter pack for the sniper: beard, collar, and a little something to keep you warm while burning badly mutated things you found under the ice.

Scottish Soul
Collection by
Psyke
Sometimes you just gotta get a little jazzy.

The Lunar Ghost Set
Collection by
CoreVixen
The Lunar ghost set consisting of The Lunatics Laughter, The Ghoulish Fool and The Festering Jester. 2 styles, Lunar and Harlequin.

Mundy Night Combat
Collection by
matt
There's only two things Mr.Mundy is proficient in: Killing everyone he meets, and the practice of Jarate.

Invasion
Collection by
Gadget

Deep Sea Diving Pyro
Collection by
Primrose!~
It's a little known fact that during his days off, Pyro likes to don a scuba diving mask and spend his time beneath the seas admiring the life beneath.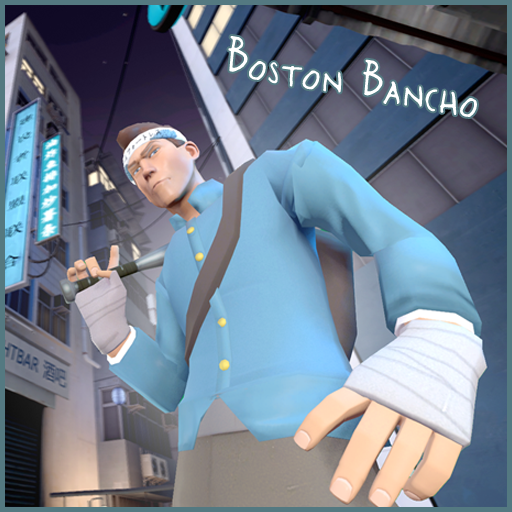 Boston Banchō
Collection by
The Ribald SALADIN (Vulture)

TF2 Spaceworthy Extravaganza
Collection by
E-Arkham
A collection of space-themed items for TF2. Holograms galore! Space alien abduction implied!

Classic Zombie Hunter
Collection by
Psyke
Everything you need for bustin' up the undead.

Enter the Directors
Collection by
nano393
The third annual Saxxy awards are close. Time to call the directors!

The Big Bang
Collection by
Jukebox

The Medical Nemesis
Collection by
BANG!
The Medic: "The healing is not as rewarding as the hurting!"

Ghost Surgeon
Collection by
crazy-g
A surgeon who performs on ghosts, not who is a ghost. A surgeon who is a ghost would be a ghost-surgeon, with a hypen.

The Vindictive Barber
Collection by
Corvalho
"One must dress for the job he wants. (or in this case, the job he's forced to do out of blood thirst and a desire for revenge)."

OSL.tf Cup #1 medals
Collection by
nabique
http://osl.tf/

The Sea Dog
Collection by
VLEKᴬʳᵗꜟˢᵗ

Ninja Scout Set
Collection by
EmAr
The items which belong to my ninja scout item set are collected here. Thanks for looking :) Download links: http://tf2.gamebanana.com/skins/128800 http://tf2.gamebanana.com/skins/128764