Showing 331-360 of 11,427 entries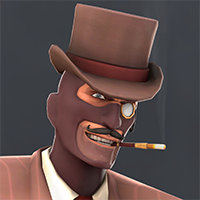 The Antagonist
Collection by
JPRAS
The classic gentleman villian set for Spy. Includes 4 items: The Deadly Rose (Revolver) Lord Stabington's Cane (Knife) Spydely Wiplash (Hat) Antagonist's Attire (Misc)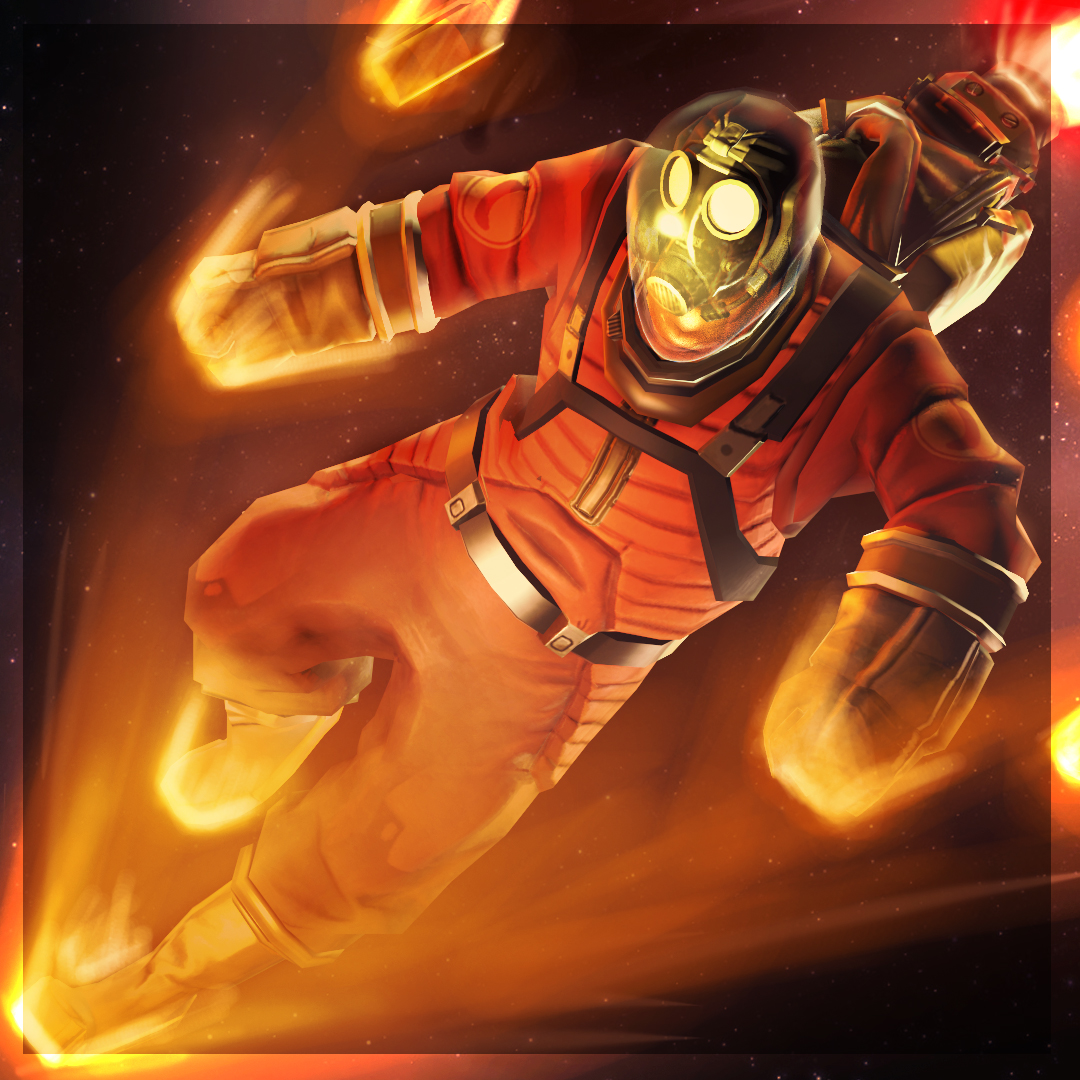 From the Earth to the Moon and Back Again
Collection by
Sparkwire
Space Pyro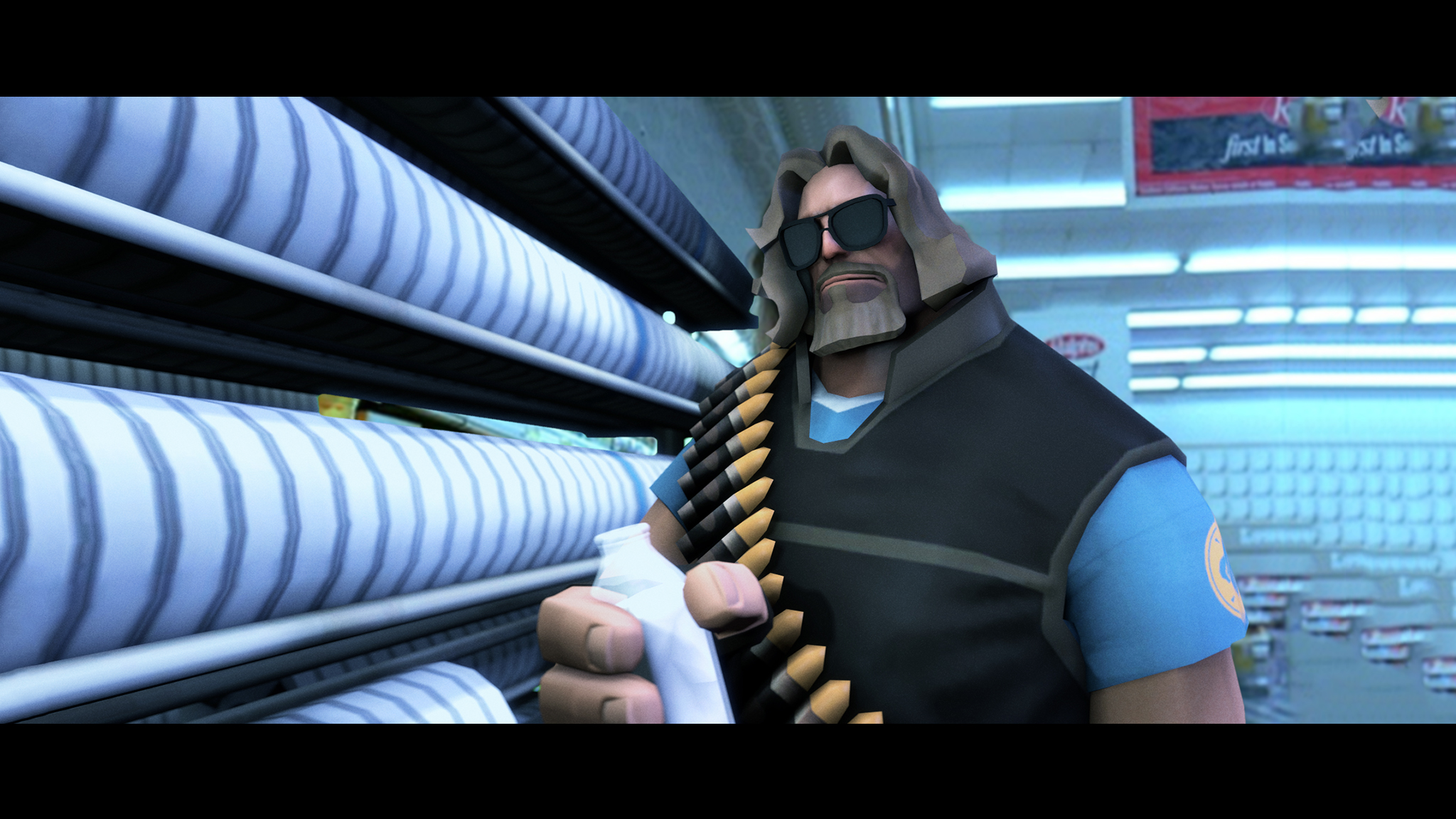 The Dude
Collection by
donhonk
This item set really ties the room together. Thanks for the votes, please share if you want these items! :)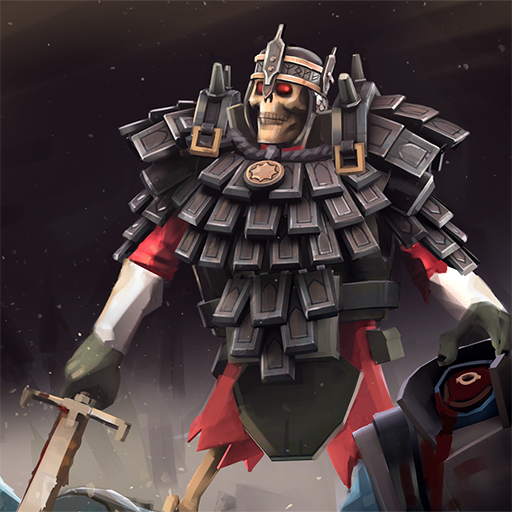 Forgotten King
Collection by
GetGrenade
True owner of Eyelander came to claim it back.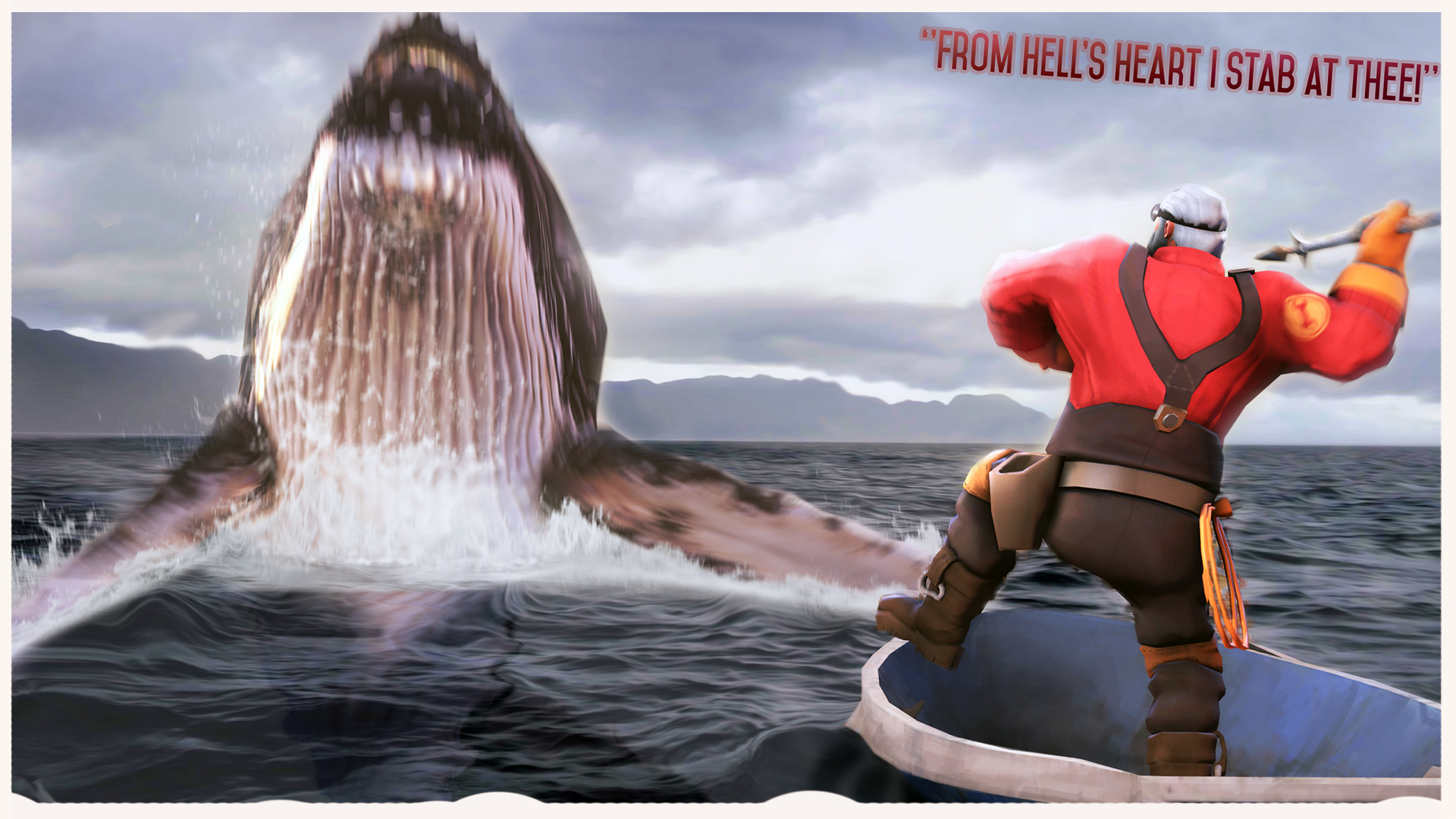 The Fisherman
Collection by
Sparkwire
Fisherman stuff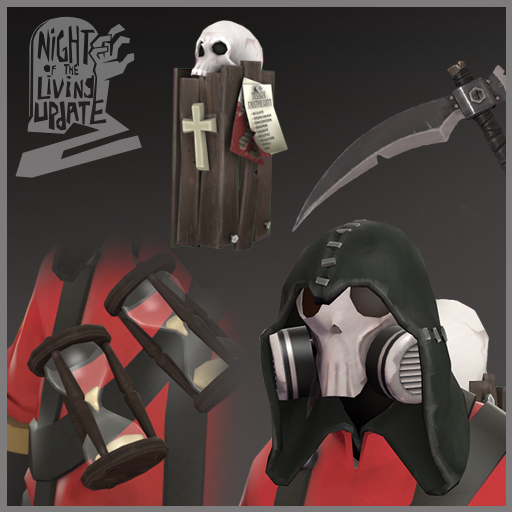 The Scorching Spook
Collection by
Zobot
A collection of the halloween based item set for Pyro, "The Scorching Spook".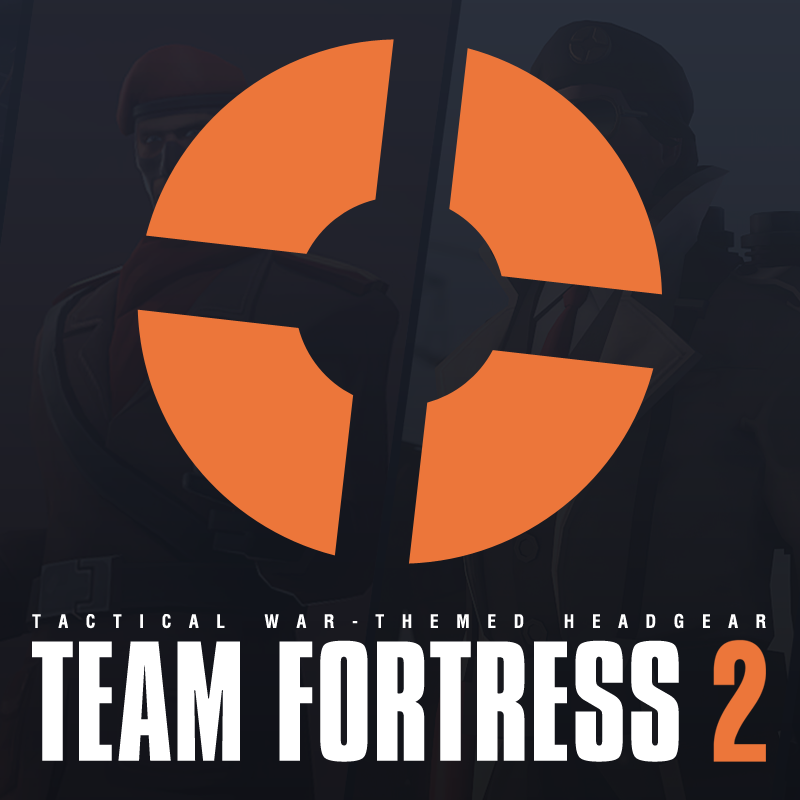 Tactical War-Themed Headgear
Collection by
✨SedimentarySocks✨
A collection of items inspired by the Metal Gear series of games.

The Fugitive Hunter
Collection by
Nicolas
U.S Marshal Mister Jane Doe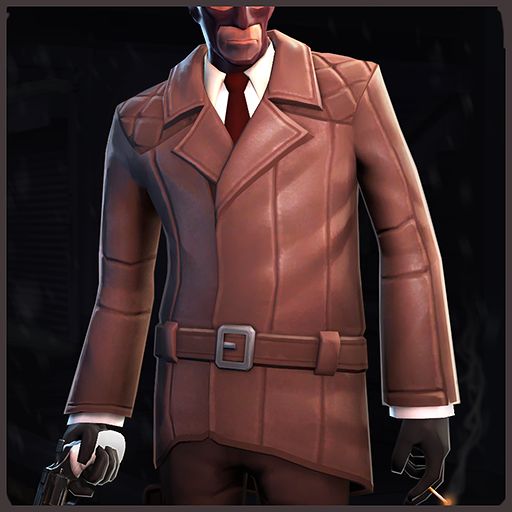 Downtown Sleuth
Collection by
Sky
Leather Coat, Leather Pants and scarf + Soul Patch combo for spy.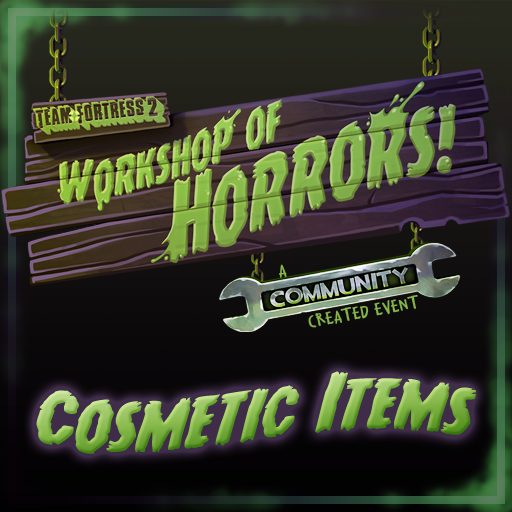 Workshop of Horrors - Cosmetic Items
Collection by
void~
The Cosmetic Items of the Workshop of Horrors!

"Moneybags" Mundy
Collection by
Constructerror

The Black Mesa Collection
Collection by
Fr0z3nR v.2k17
A collection of Black Mesa Themed TF2 Items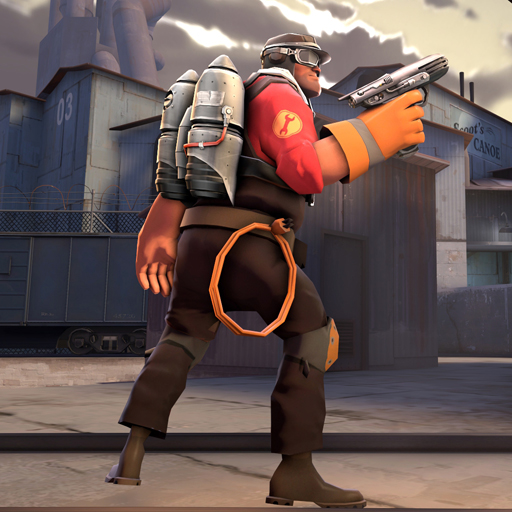 Aviator of Tomorrow
Collection by
Hobo on Fire!
♫ "I'm a shooting star leaping through the skies Like a tiger defying the laws of gravity I'm a racing car passing by like Lady Godiva I'm gonna go go go There's no stopping me" ♫ -Queen

The Stuffed Saboteur
Collection by
void~
Snitches get stitches... A literal last-minute Halloween set for the Spy, designed and developed by Void and Sparkwire. Special thanks to Trey for the facial flexes, and BANG! for the Source Filmmaker poster. Sweet dreams.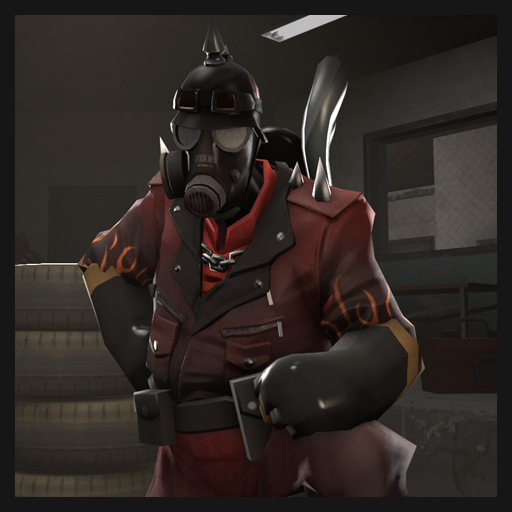 Sons of Arsonry
Collection by
Corvalho
A biker themed set of items for the Pyro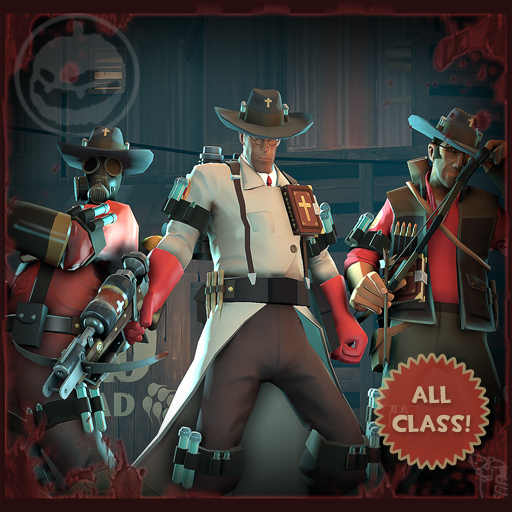 The Unusual Hunter
Collection by
The Rare Aquatic Pyro
Cut off their heads and take out their hearts.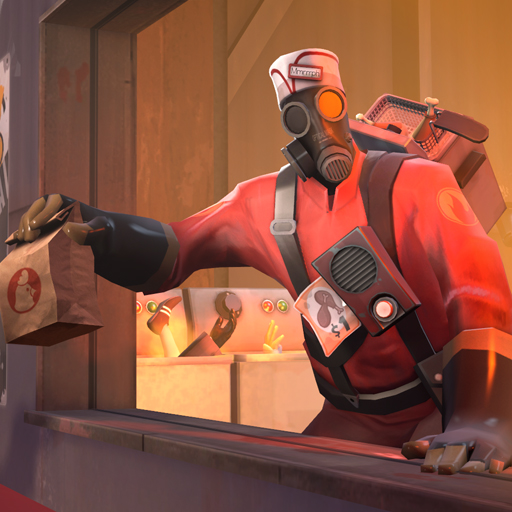 The Fast Food Freak
Collection by
ToxicWeasel
Seriously! it tastes just like chicken!...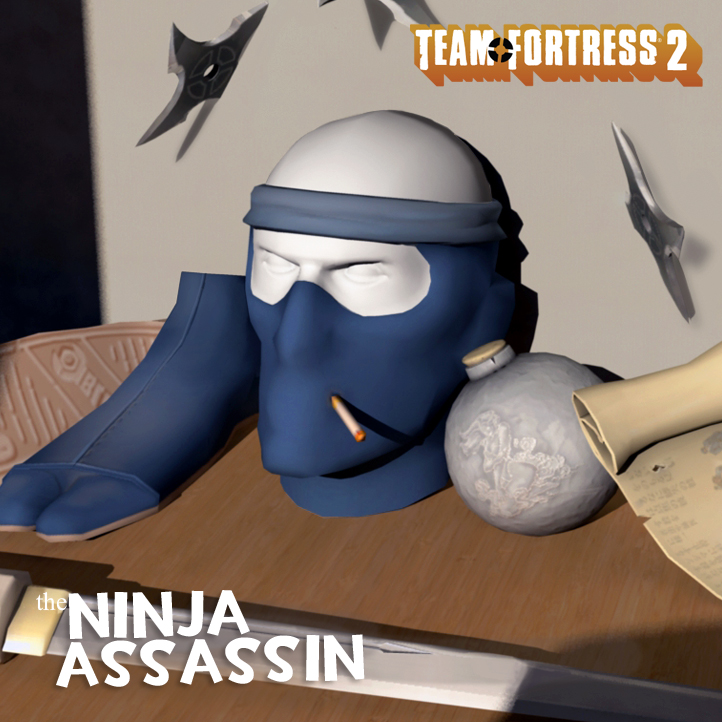 Spy Ninja Assassin
Collection by
* ReznorsRage *
Introducing The Spy's Ninja Assassin Pack. After many years of training in the Art of ninjitsu, the Spy's sensi gifted him a set of handcrafted tools, weapons and apparel as a way of saying "You have out grown my teachings, please don't kill me". Items in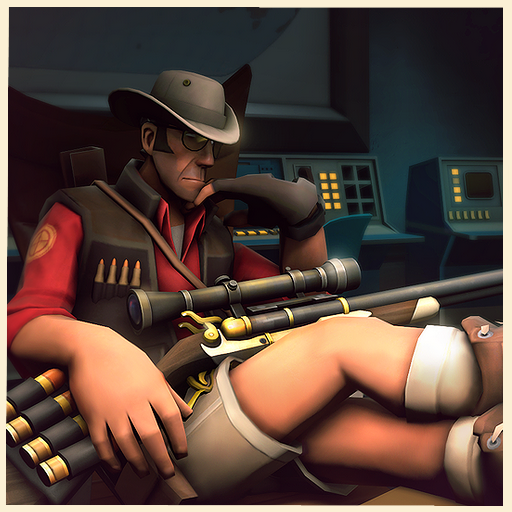 The Savannah Sniper Set
Collection by
Chemical Alia
A collection of trophies the Sniper has earned during his travels.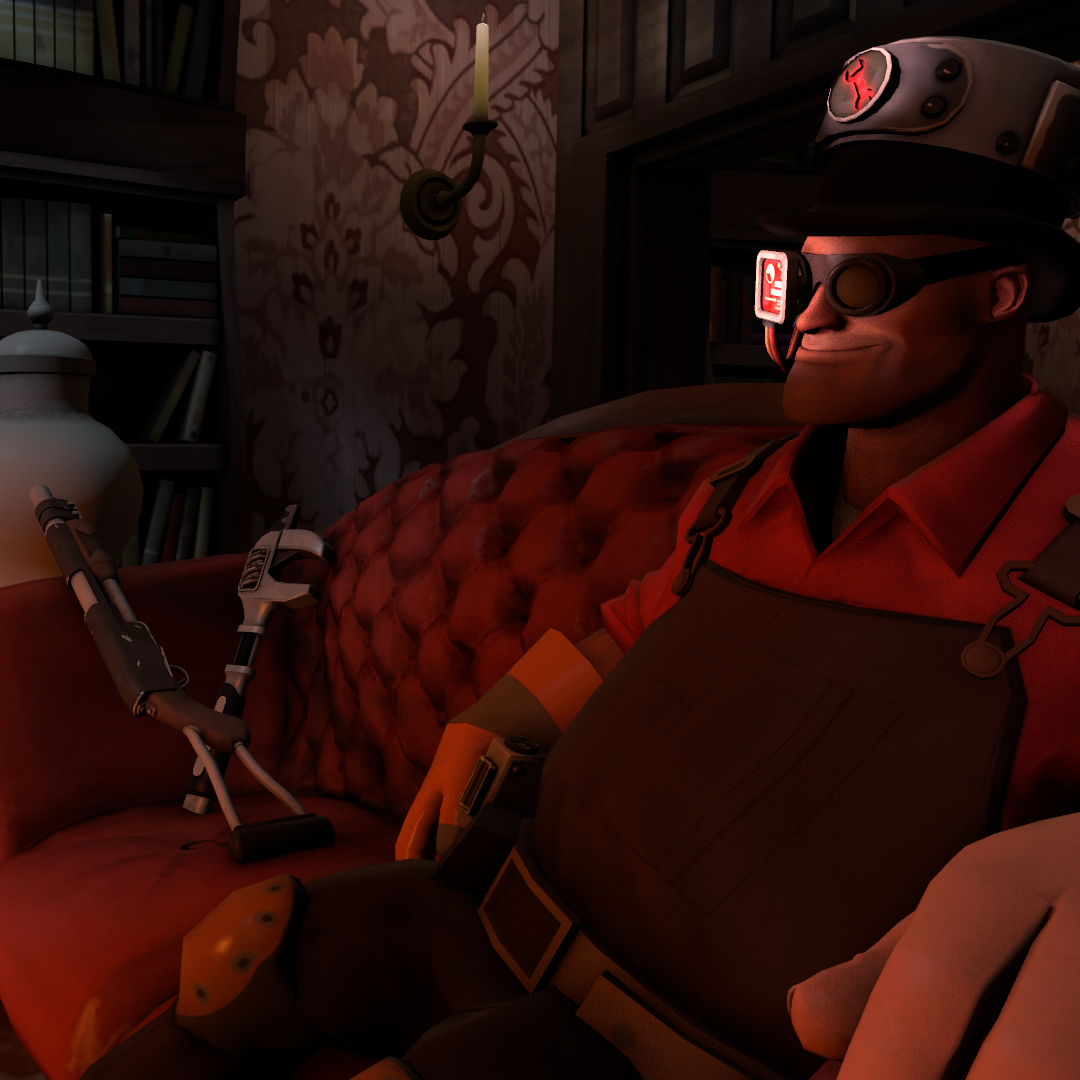 The Sophisticated Scientist Pack
Collection by
Ion the Magic-ian
The Sophisticated Scientist is a collection of the finest Hat, monocle and assorted weapons combo any engineer with an over active desire for war wants to have on his head/shoot with his hands/use as a bottle opener. The pack consists of 5 items: (Hat)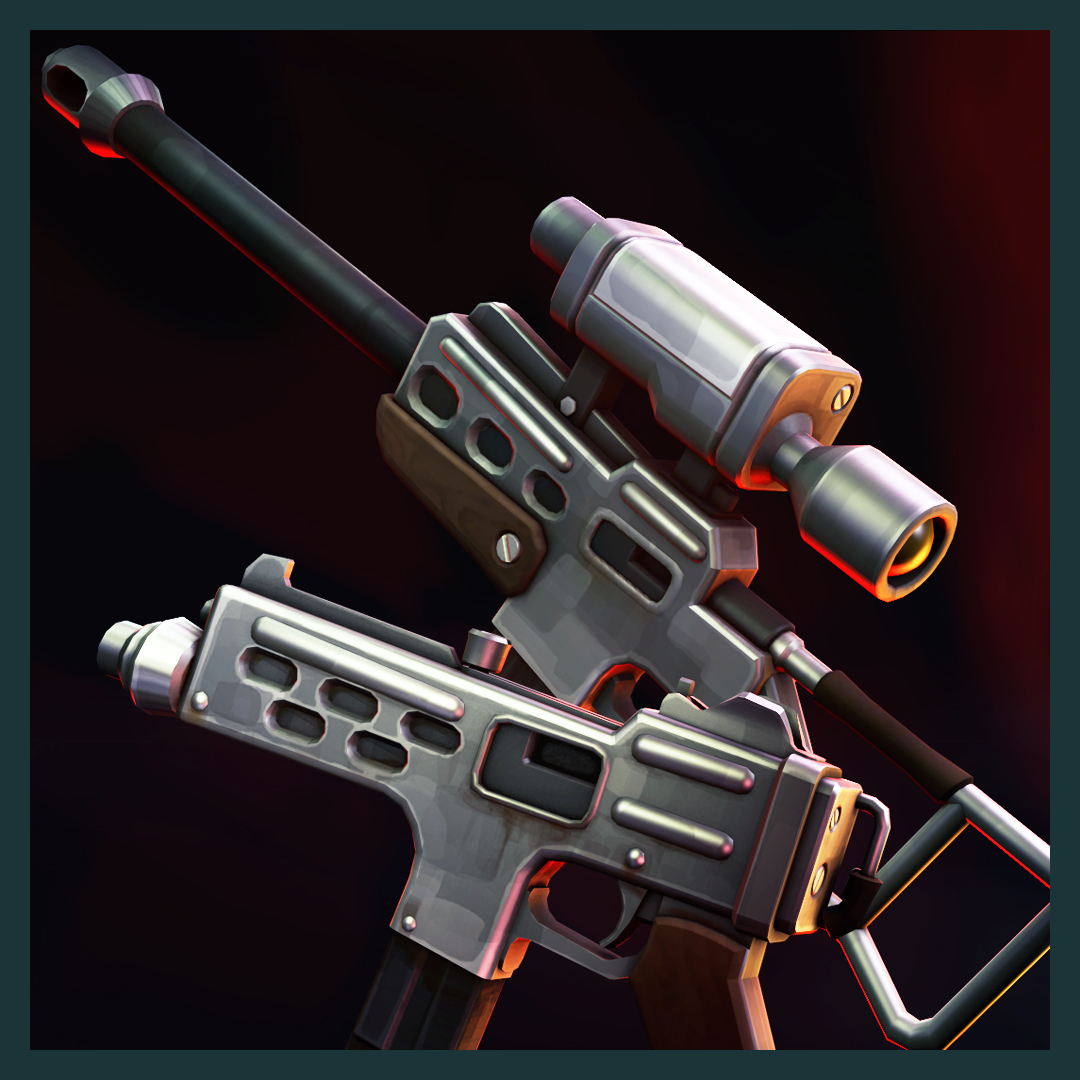 Urban Arsenal
Collection by
Sparkwire
...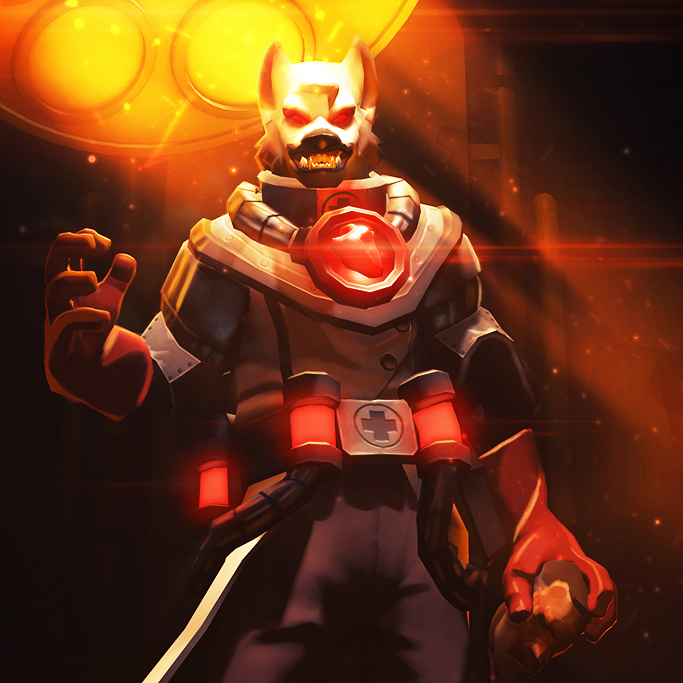 Canis Ex Machina
Collection by
Sparkwire
Release the hound.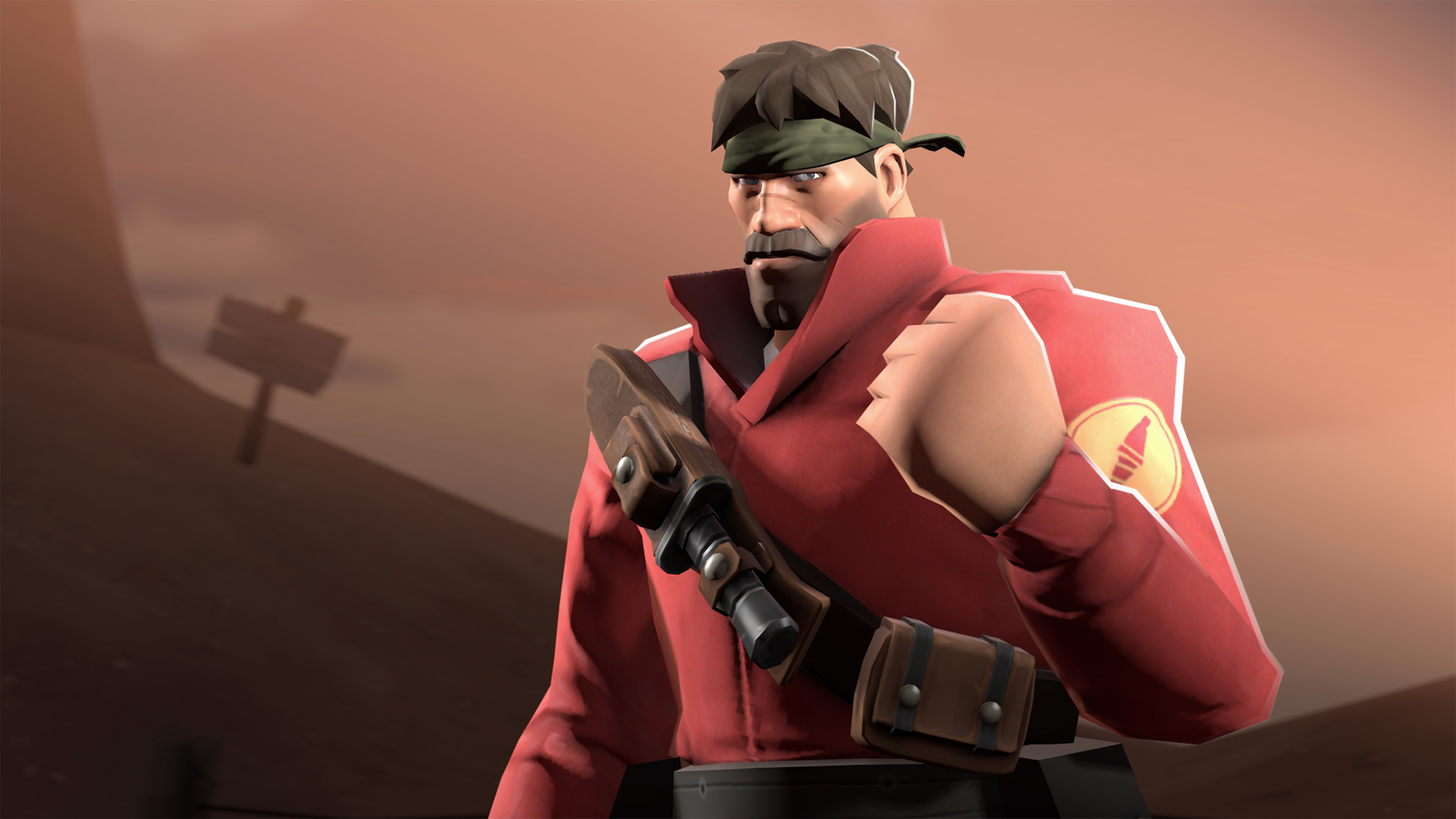 Mann of War
Collection by
donhonk
These items will make your soldier all of the following. -More Badass -More Handsome -More Bearded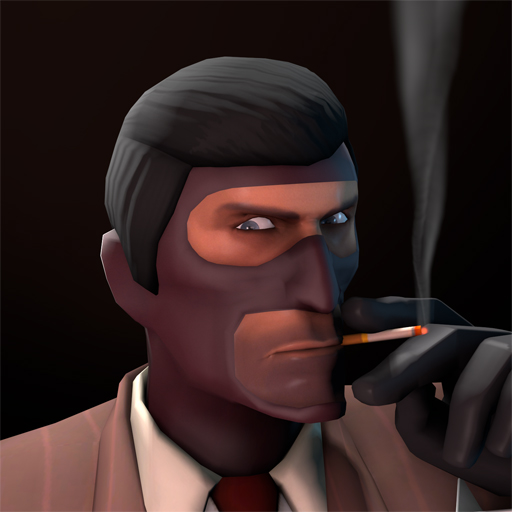 Quantum of Silence
Collection by
SNIPA
Download the mod for The Secret Service (Knife): http://tf2mods.net/mod.php?id=620 Download the mod for Dr. No (Hat, Toupee): http://tf2mods.net/mod.php?id=621 Download the mod for License to Kill (Revolver): http://tf2mods.net/mod.php?id=622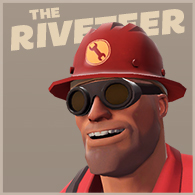 The Riveteer
Collection by
Orko
"Because this battlefield ain't big enough for the both of us."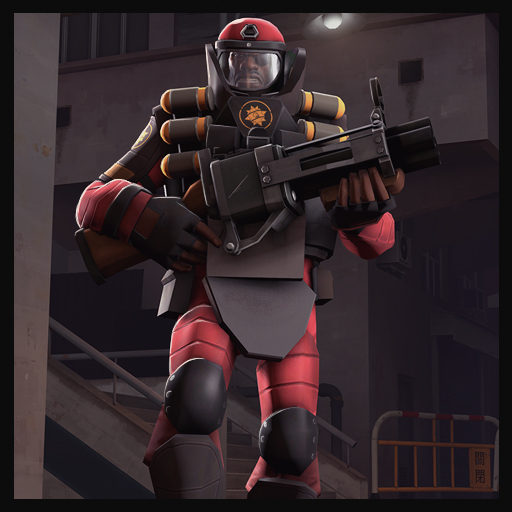 Blaster's Protective Gear
Collection by
Corvalho
An explosives specialist themed set of cosmectic items for the demoman. "It won't keep you from blowing yourself up, and it'll make you look great, now it's up to you to decide which of those things are good or bad".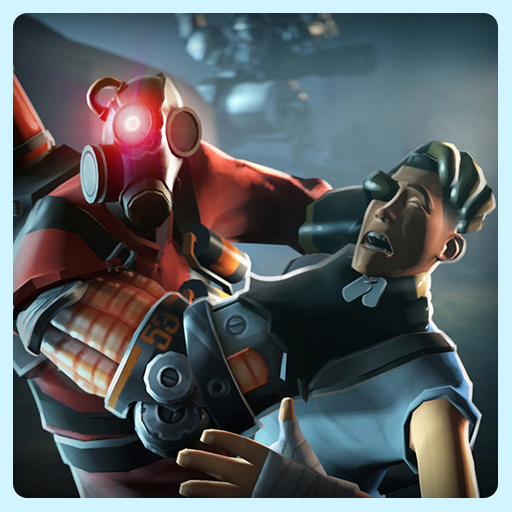 The Automated Abnormality
Collection by
✥ℜ☯ℑℵ✥
Credits: - <<GT500>> Jack-O-Zeeba : Models - Br▲ins : Textures/Promos - ѼHalloween Themed NameѼGibbly : Concepting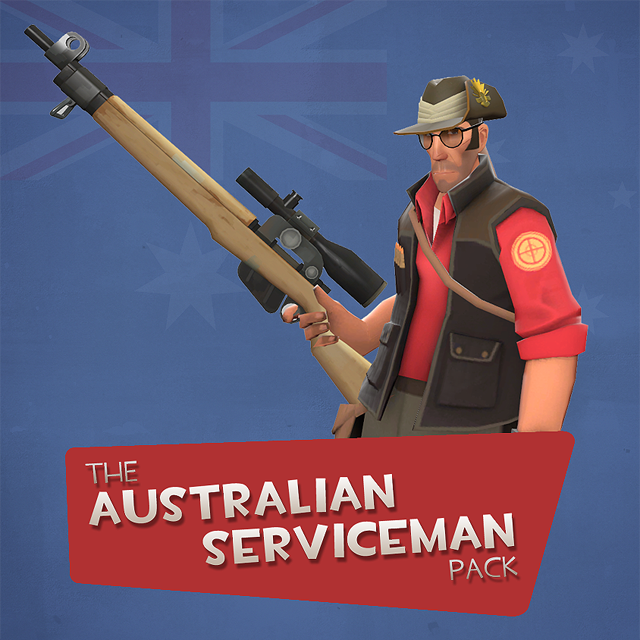 The Australian Serviceman
Collection by
Commie
A small set of early 20th-century Australian military gear for everyone's favorite contract killer.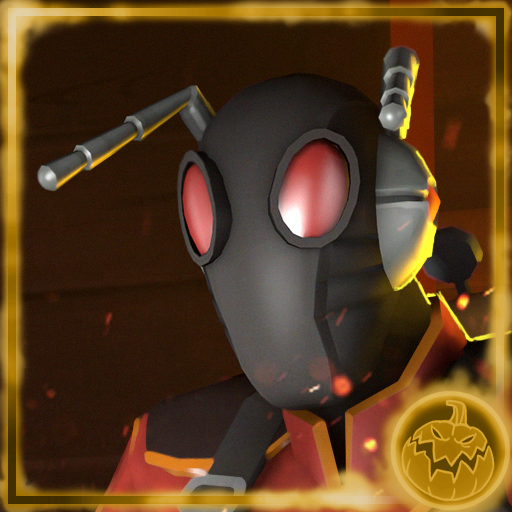 The Firebug
Collection by
Wowza
A superhero-themed item set for the Pyro.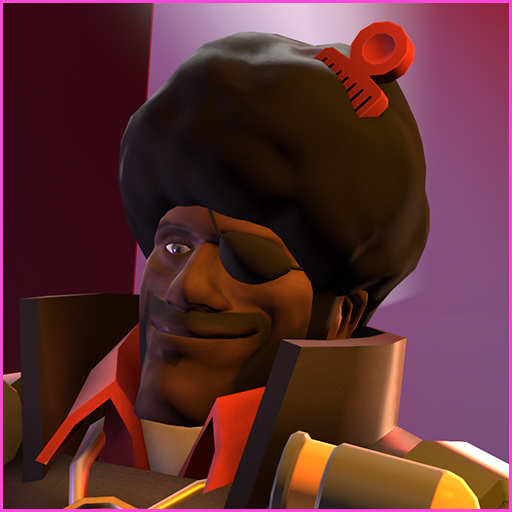 Tavish DeGroove
Collection by
NeoDement
get ur groove on and vote for these funky items