Showing 211-240 of 10,900 entries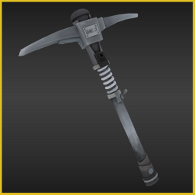 Robotic tool pack!
Collection by
Rotzlöffel
Seems like that Gray has sold all his Copy&Past-Hats and is creating now a bunch of robotic weapons. Stay tuned for more ...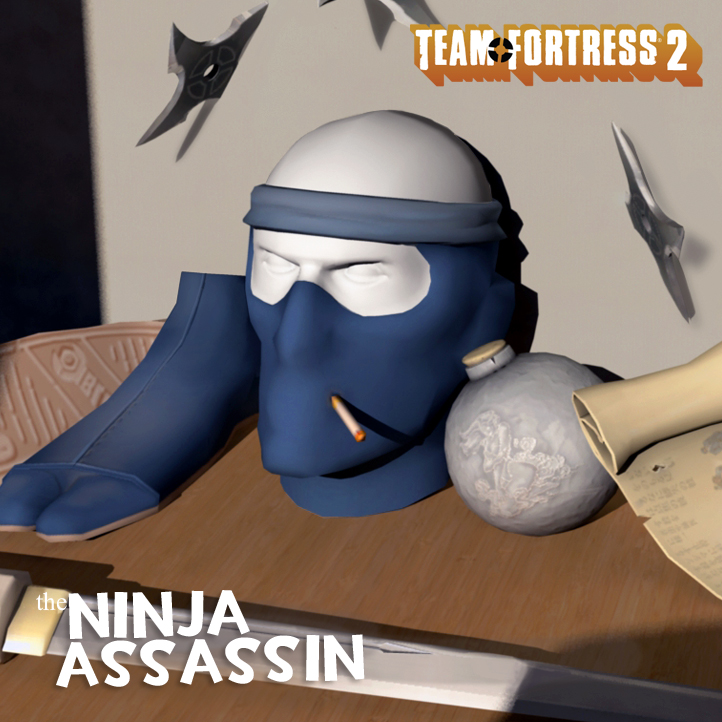 Spy Ninja Assassin
Collection by
* ReznorsRage *
Introducing The Spy's Ninja Assassin Pack. After many years of training in the Art of ninjitsu, the Spy's sensi gifted him a set of handcrafted tools, weapons and apparel as a way of saying "You have out grown my teachings, please don't kill me". Items in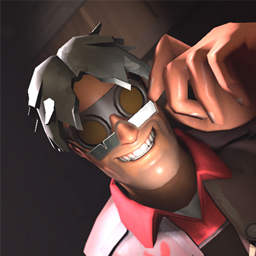 The toy maker
Collection by
nano393
"So it's halloween again, the only time in the year when the asylum give the "one hour visit" time. And as every year, i have to go and see how old cousin Conagher live his new, peaceful life. So i go there, ask the nurse about the visit, and what she says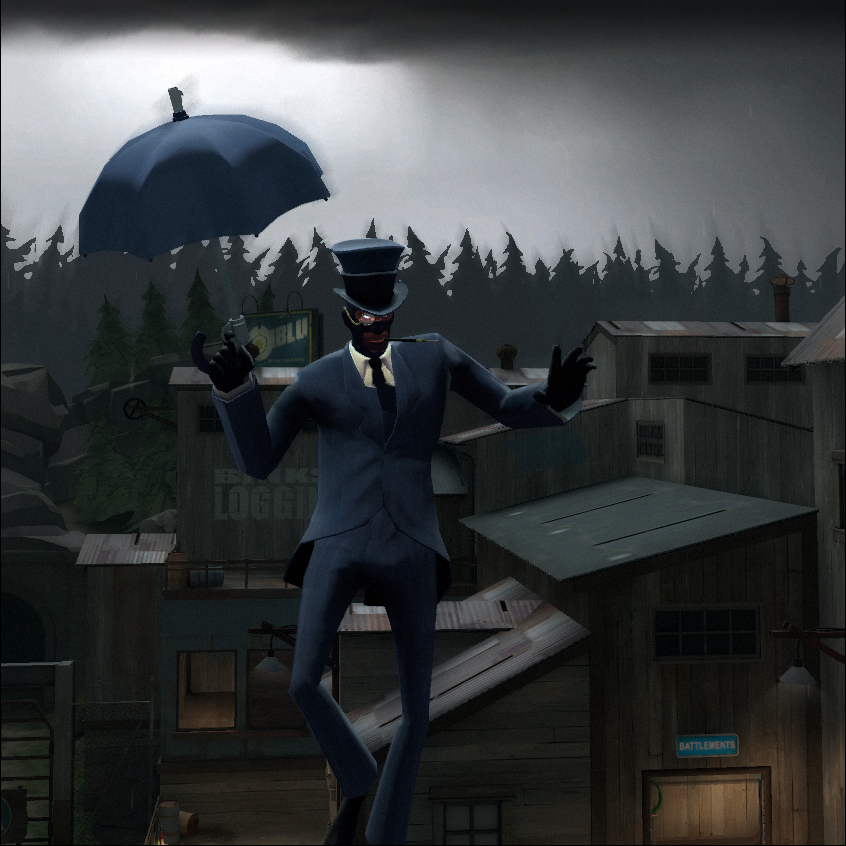 The Aristocratic Assassin
Collection by
<<GT500>> JZeeba
You never saw him coming from behind, now you'll never see him coming from above... >> A collection of items for the Spy made by 'JZeeba' and 'Hopkins FBI'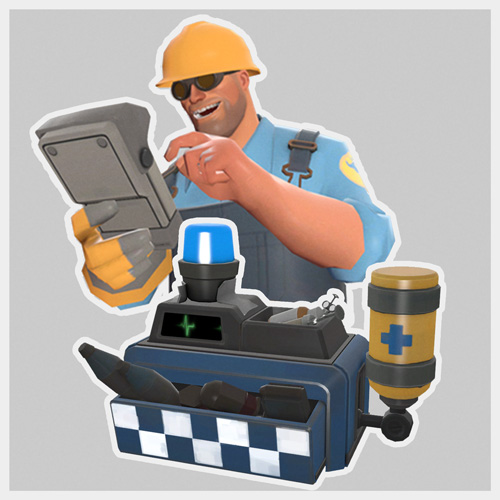 The Quick Draw Logistics
Collection by
neodos
Engineer Mini Dispenser + The Handy Partner PDA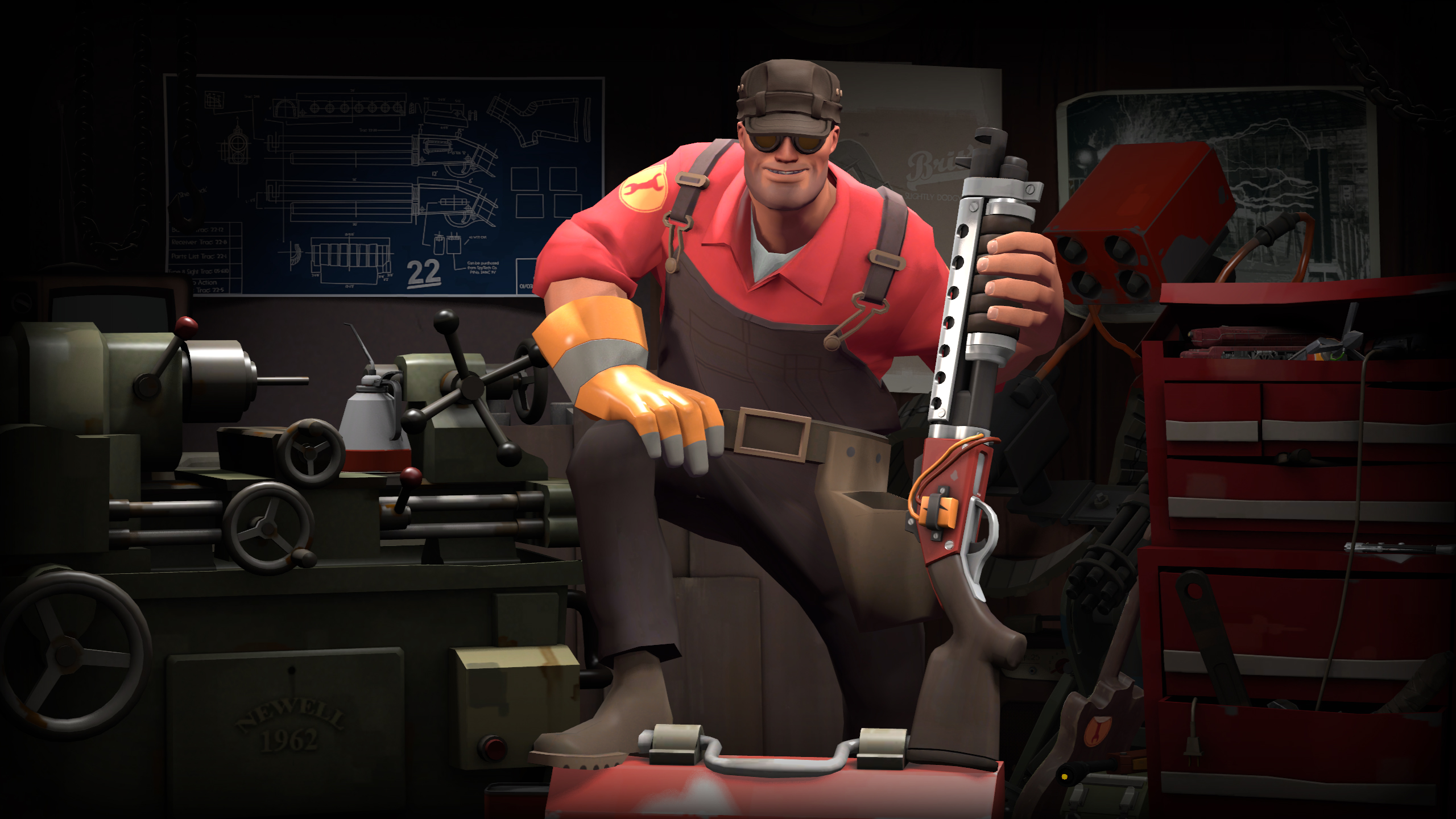 Pet Project
Collection by
Stev: Delightful Coprolalomaniac
Nothing like the quiet tranquiltiy of a machine shop to relax and spend your week off in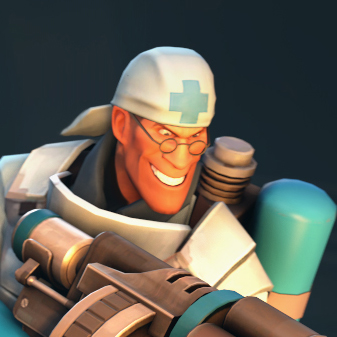 Military Medicine
Collection by
Svdl
Please do not do as the Medic does.

The Bushman Bandit
Collection by
Ertz™
Let Your Enemies Know To Get The Hell Outta Dodge, with this spaghetti-western ensemble. Some items that work together . Proposed Set Bonus: +Special Musical Cue When Respawning, -Tumbleweeds Follow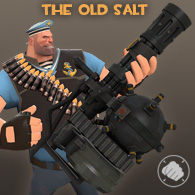 The Old Salt
Collection by
maniac™
Hardened seaman's heavy set.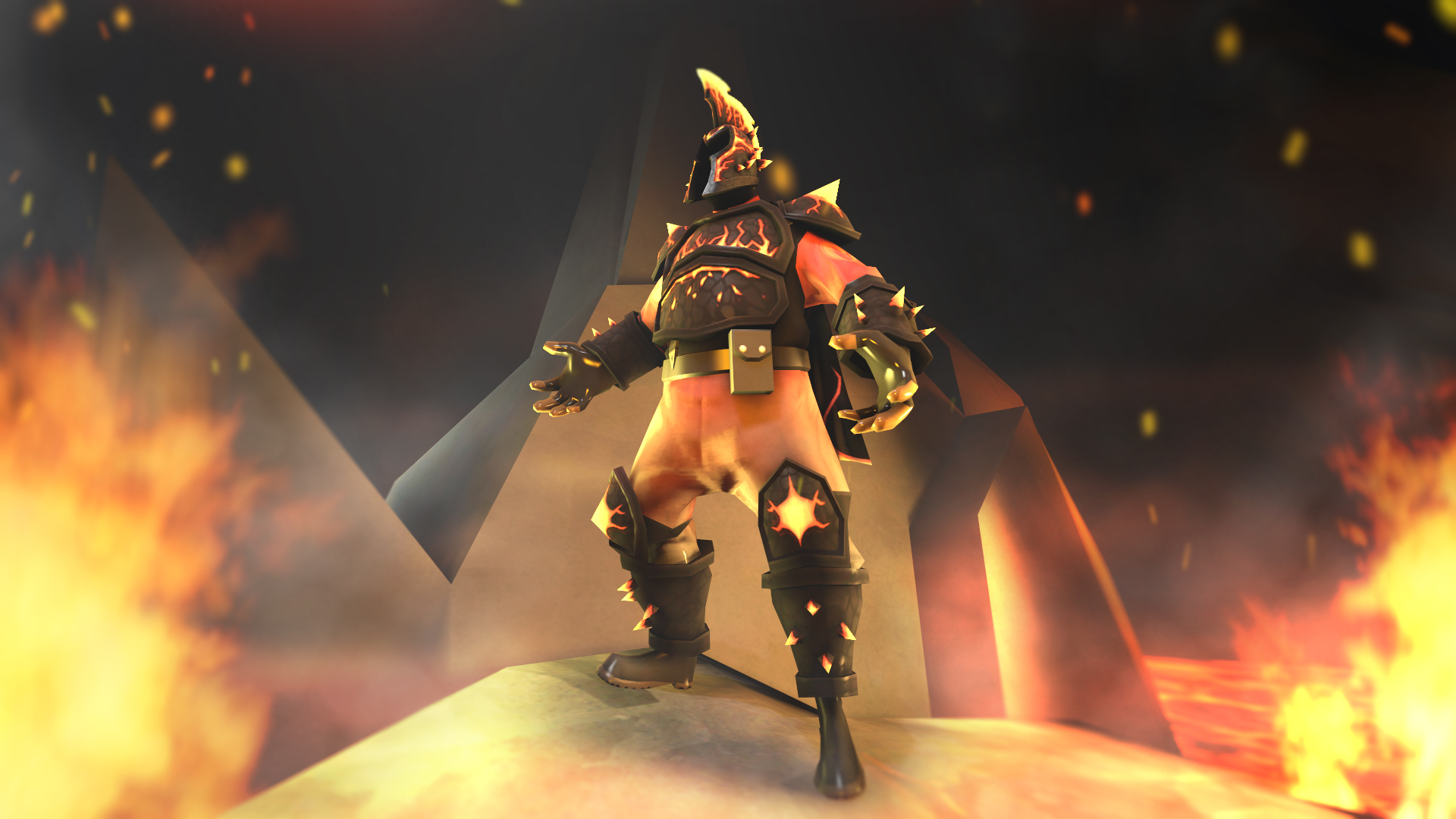 The Lava Lord
Collection by
ToxicWeasel
Mortals!!! Behold!... THE LAVA LORD!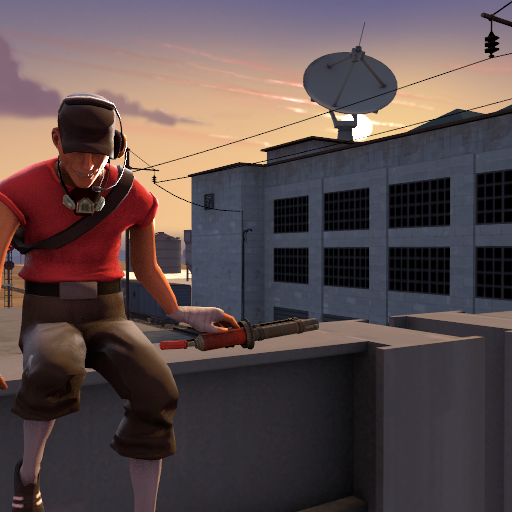 The Subway Artiste
Collection by
Dusty Showbiz
Be the fastest graffiti legend with this pack, the subway guards wont know what hit them

The Bush-League Baller
Collection by
Mnemosynaut
I'll fill this in later.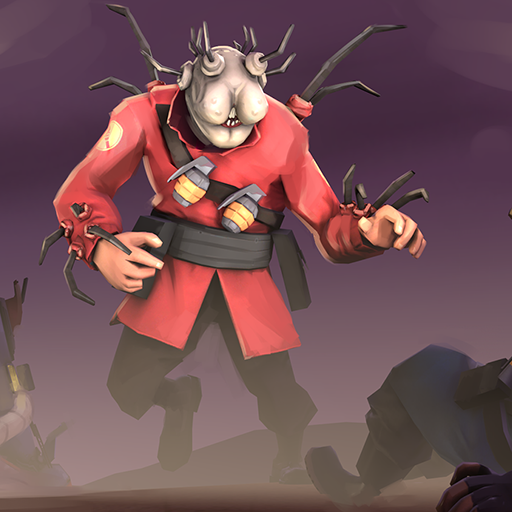 Mongolian Death Worm
Collection by
GetGrenade
BURN IT WITH FIRE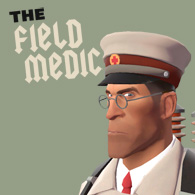 The Field Medic
Collection by
Orko
Who is the Mann that heals his comrades, shoots enemies with syringes, saw bones in the battlefields? Wer ist der Mann der alles kann? He is... the Field Medic!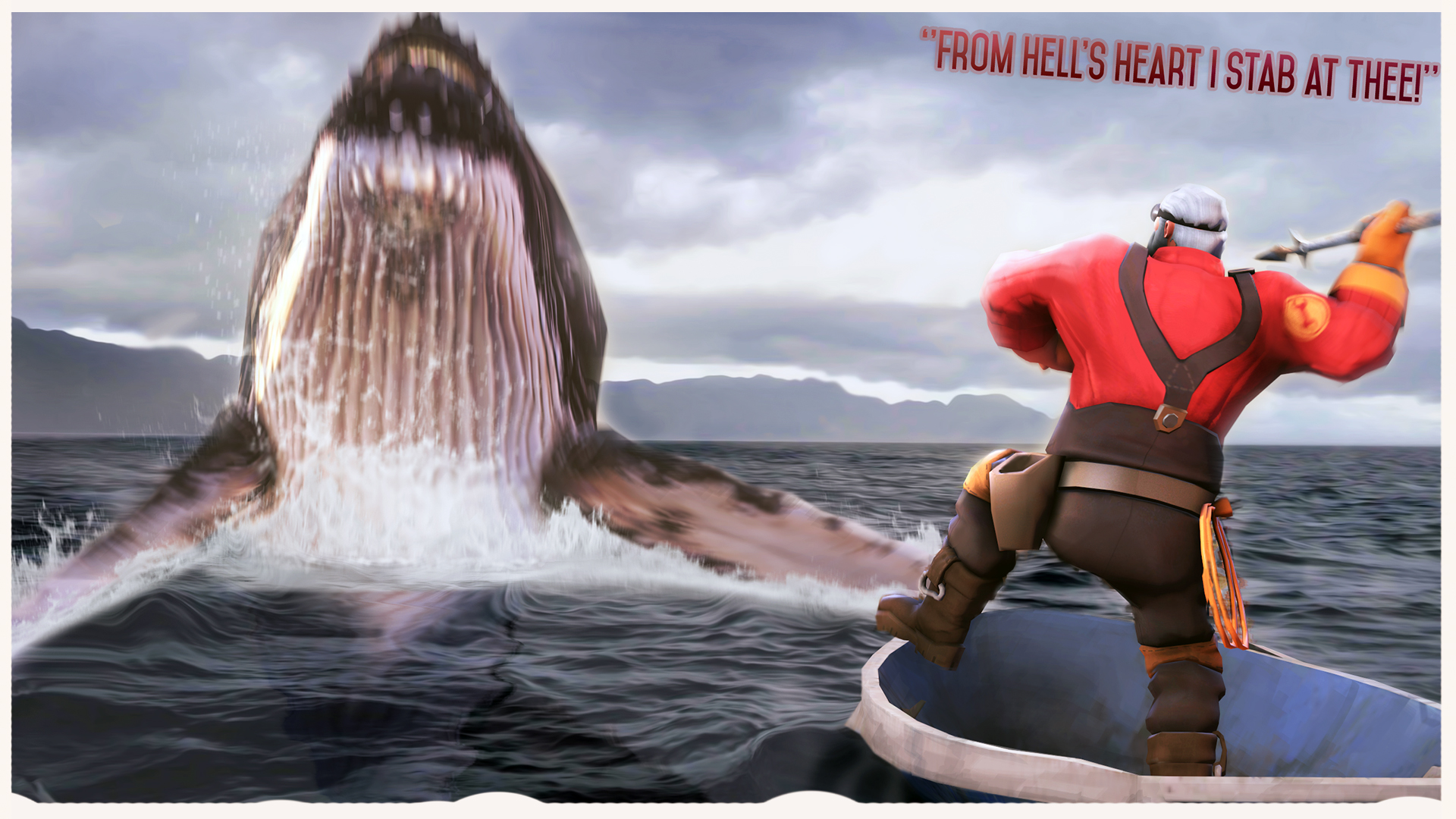 The Fisherman
Collection by
Sparkwire
Fisherman stuff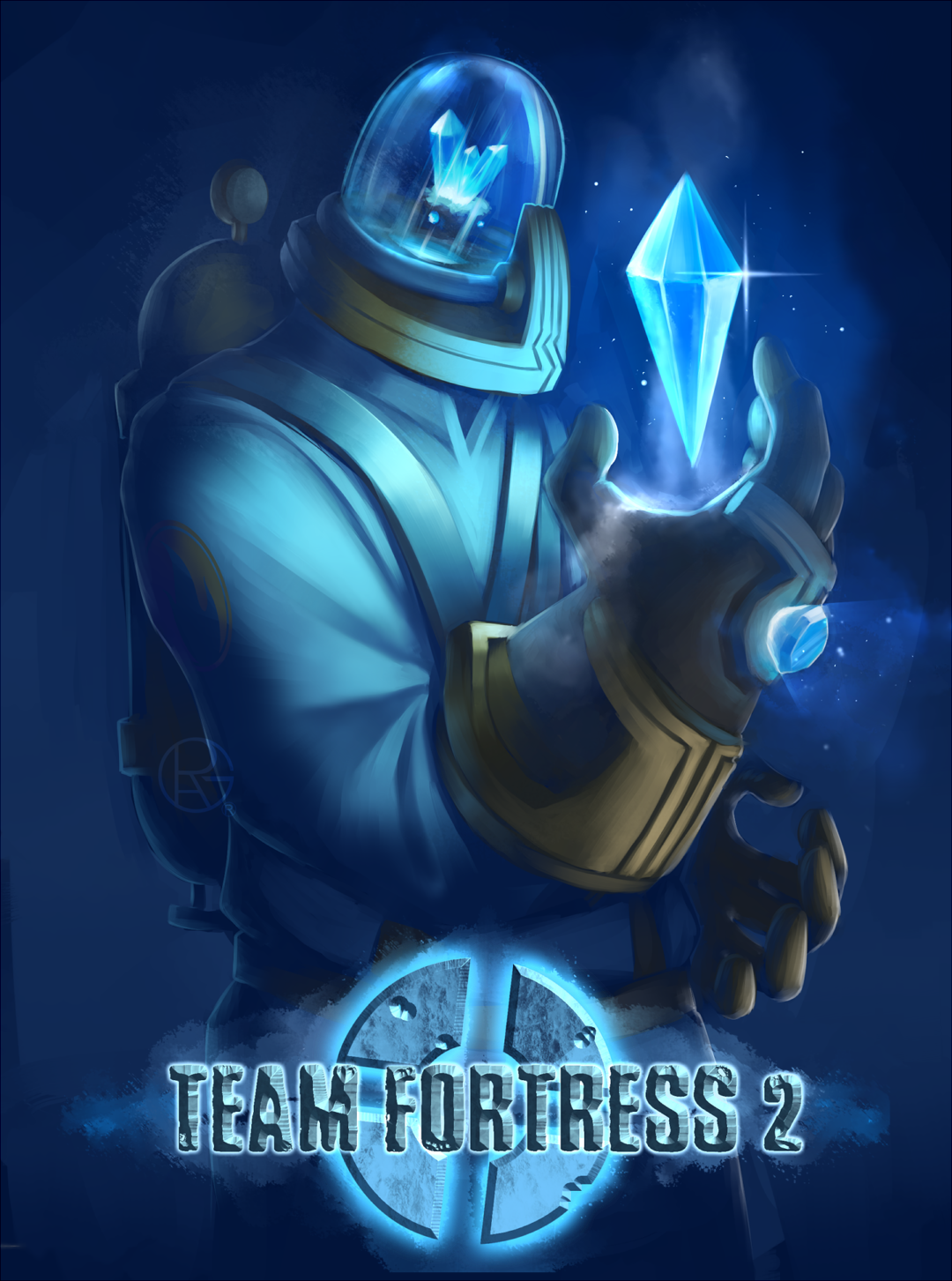 Crystalline Cremator
Collection by
Py-Bun
WE MUST CONSTRUCT ADDITIONAL PYROS Set name suggested by ask-minyx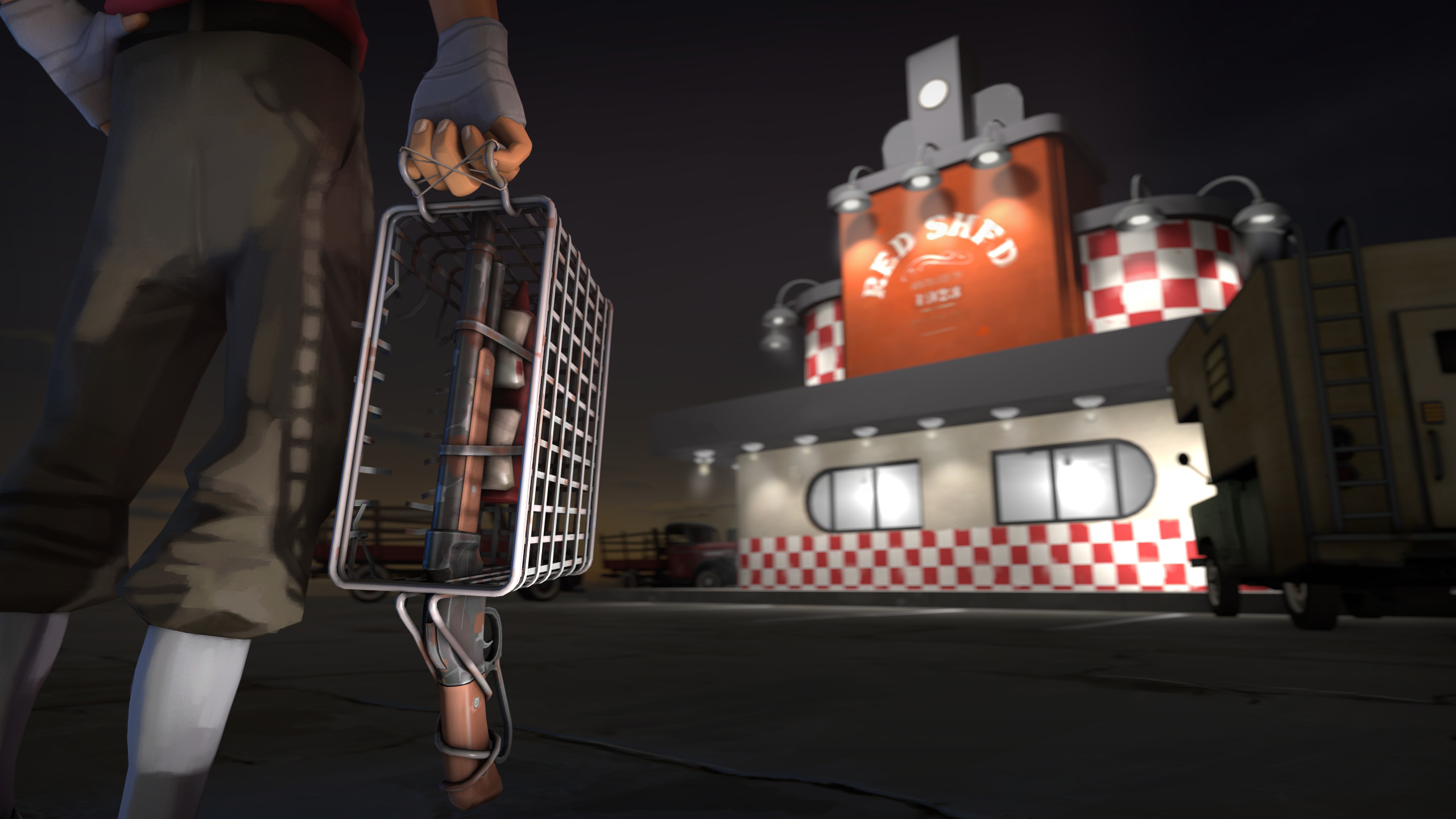 The Minimum Wage Pack
Collection by
SNIPA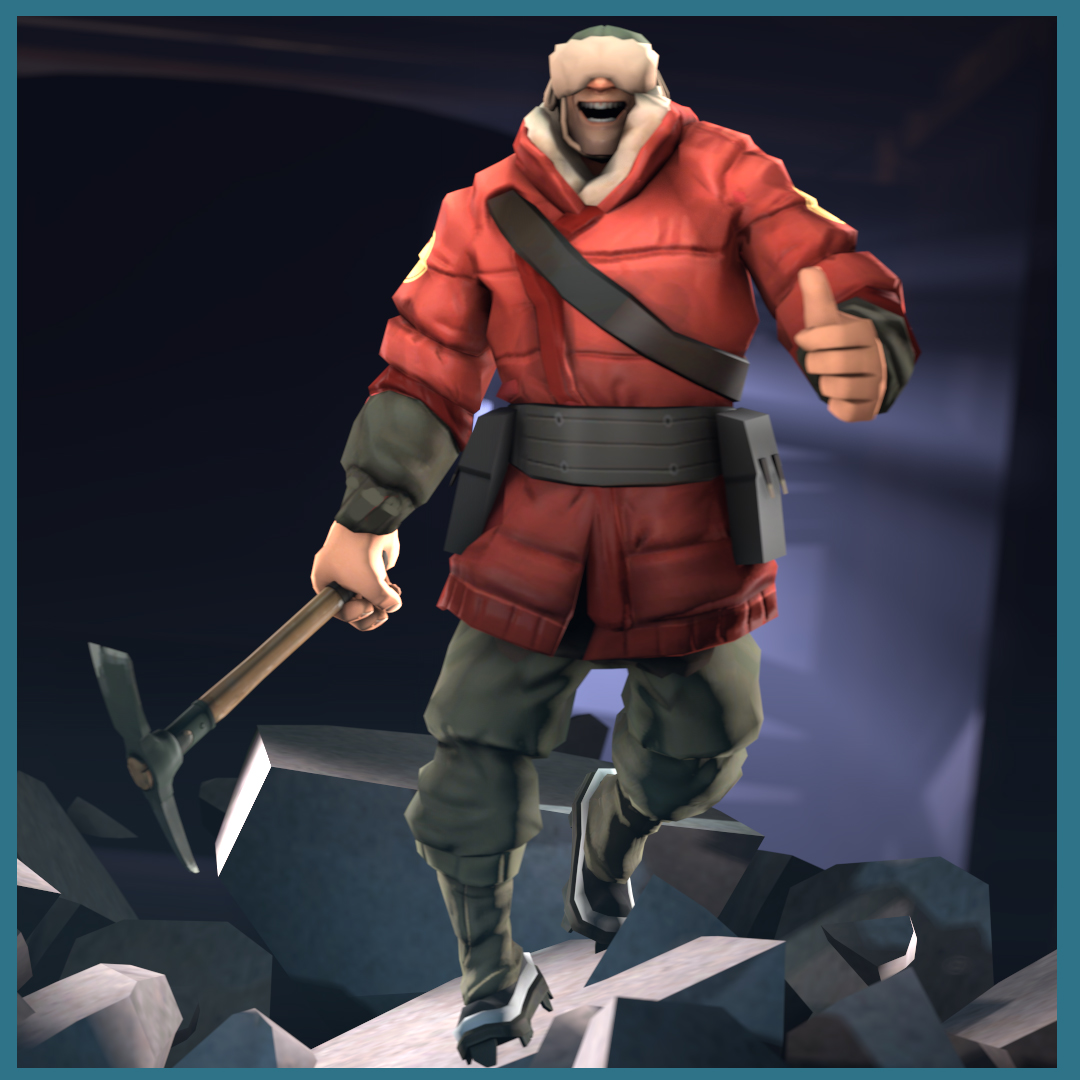 The Thing From Another Climate
Collection by
Sparkwire
Perfect for all kinds of situations, from rock climbing, fighting off aliens, or even just going to your local grocery store during a blizzard. Anything is possible with "The Thing From Another Climate"

Adventurer's Stuff
Collection by
GetGrenade
Fancy outfit and a best friend - that is all what a real adventurer needs. And maybe some sword too. But this sword is imaginable, so no swords for you, silly pyro.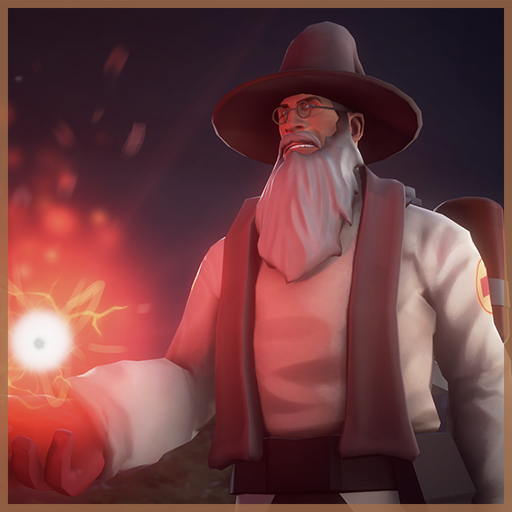 Gundalf the Red/Blu
Collection by
✨SedimentarySocks✨
You're a wizard.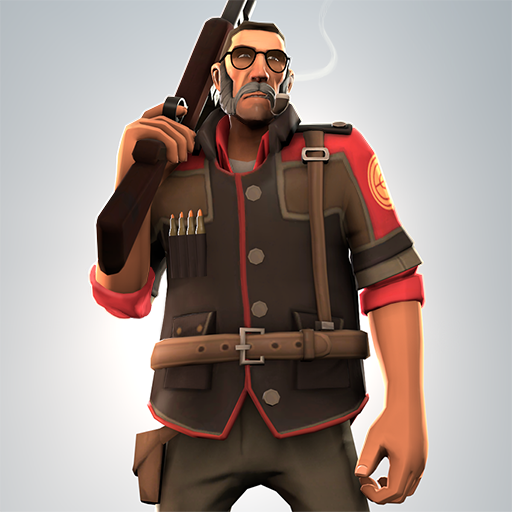 The Big Game Hunter
Collection by
JPRAS
A pair of safari-themed items for the Sniper.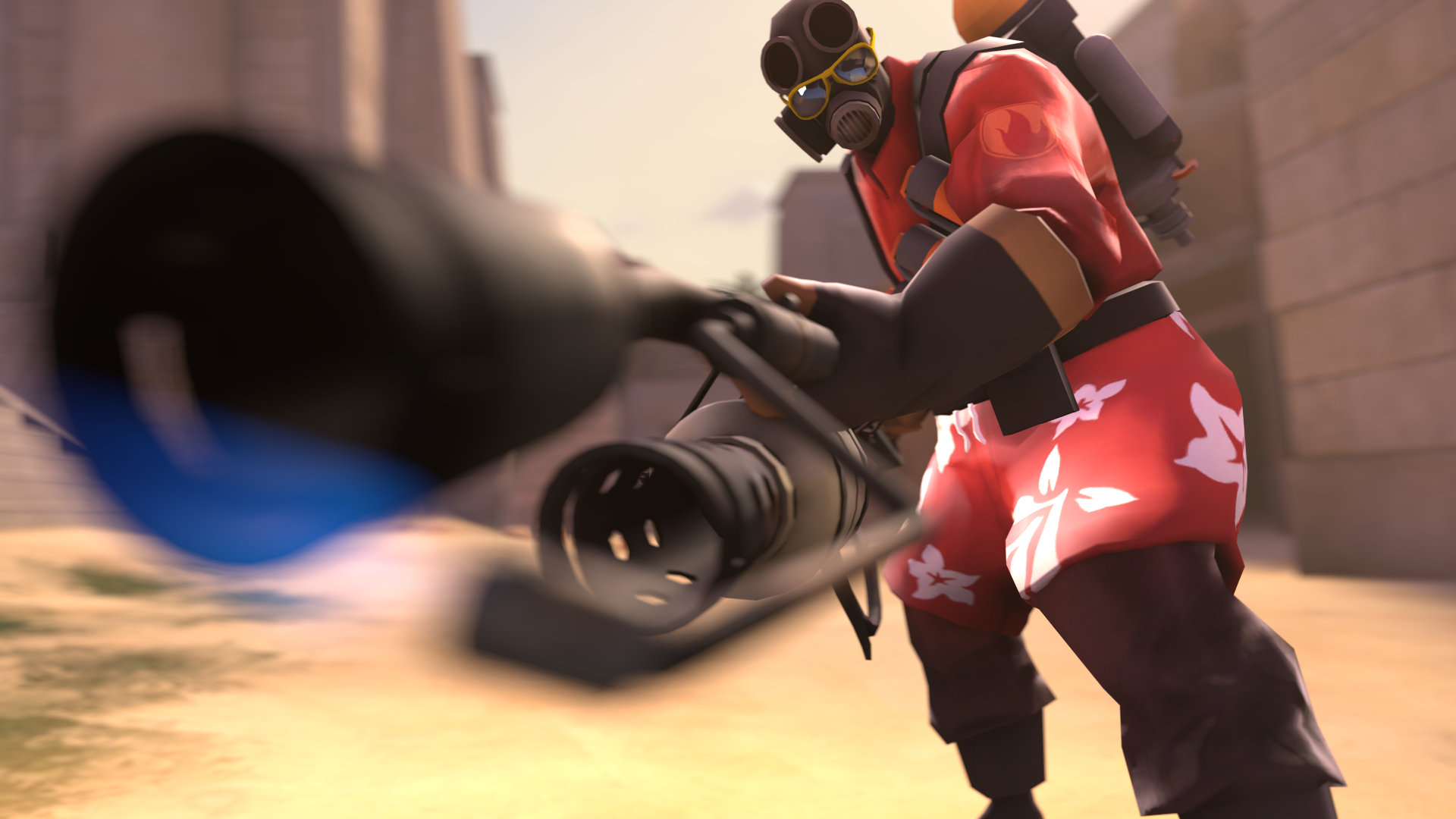 Burner's Beachwear
Collection by
caseytube
Have no doubt that you'll be the hottest one on the beach with these amazing selections! Literally. That rubber suit will probably kill you if it gets any hotter out. Entire collection works with TF2 and is verified! All include full paintability and te

Workshop League - 02
Collection by
ZIG-ZOAG
This collection includes all the workshop submissions accepted for the Workshop League collection of April and early May 2016. http://images.akamai.steamusercontent.com/ugc/26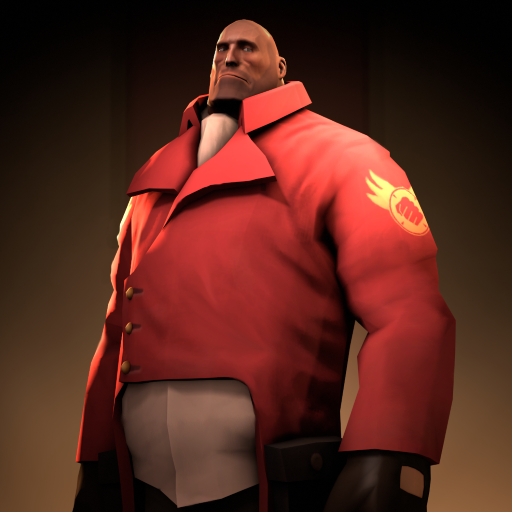 The Civil Killer
Collection by
boomsta
yeah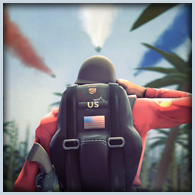 The Deep Jungle Combat Collection
Collection by
💪 DAVE | FLEX 💪
a collection of 7 excellent vietnam era items.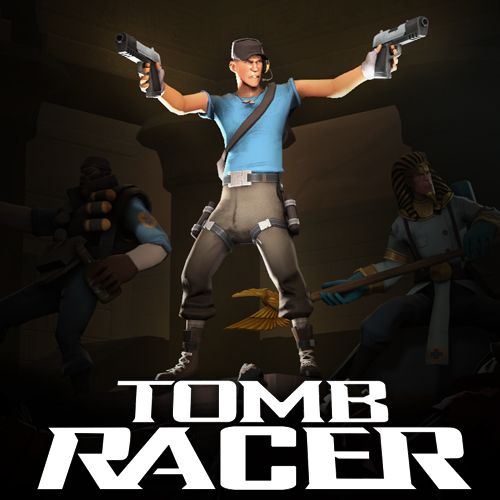 Tomb Racer
Collection by
Dewzie
A collection of items for the TF Tomb Contest 2014.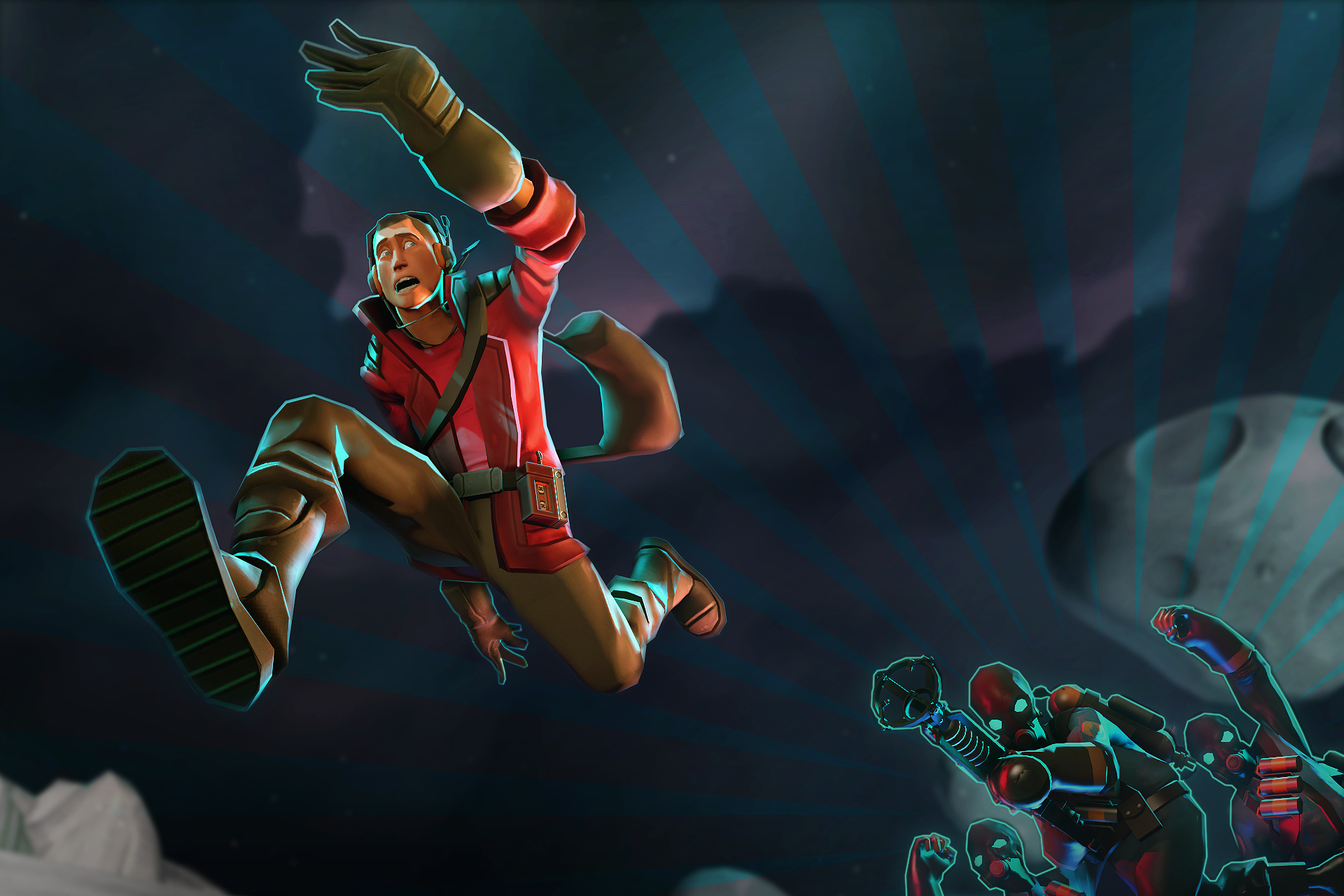 Intergalactic Outlaw
Collection by
donhonk
Appealing apparel for the well worn space cowboy!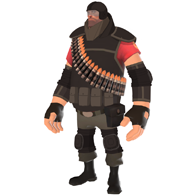 Juggernaut Set
Collection by
Dr. Aibaleet
Juggernaut Set for the Heavy, concept by CoBalt and all the other stuff by Doctor Aibaleet.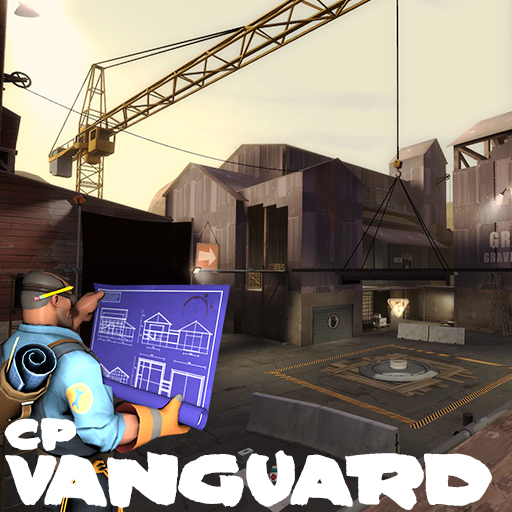 Vanguard
Collection by
Mimas Torres
A flagship map of the construction theme, Vanguard puts you in the middle of the action. A fast paced map with an emphasis on momentum and positioning. Great as a 5cp, equally fun as koth. Special thanks to the team behind the contruction asset pack and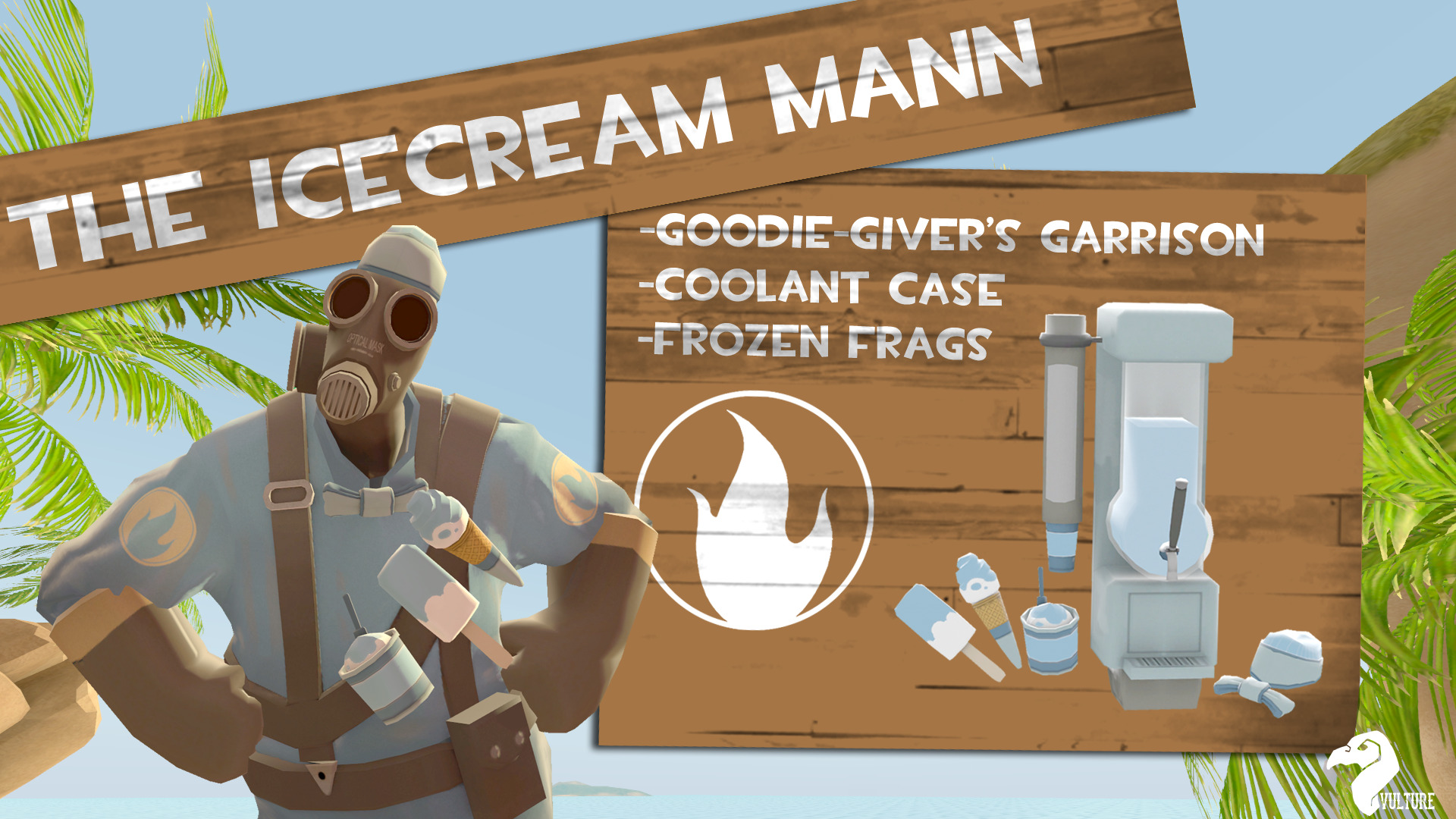 The Icecream Mann
Collection by
Vulture