Showing 31-60 of 3,743 entries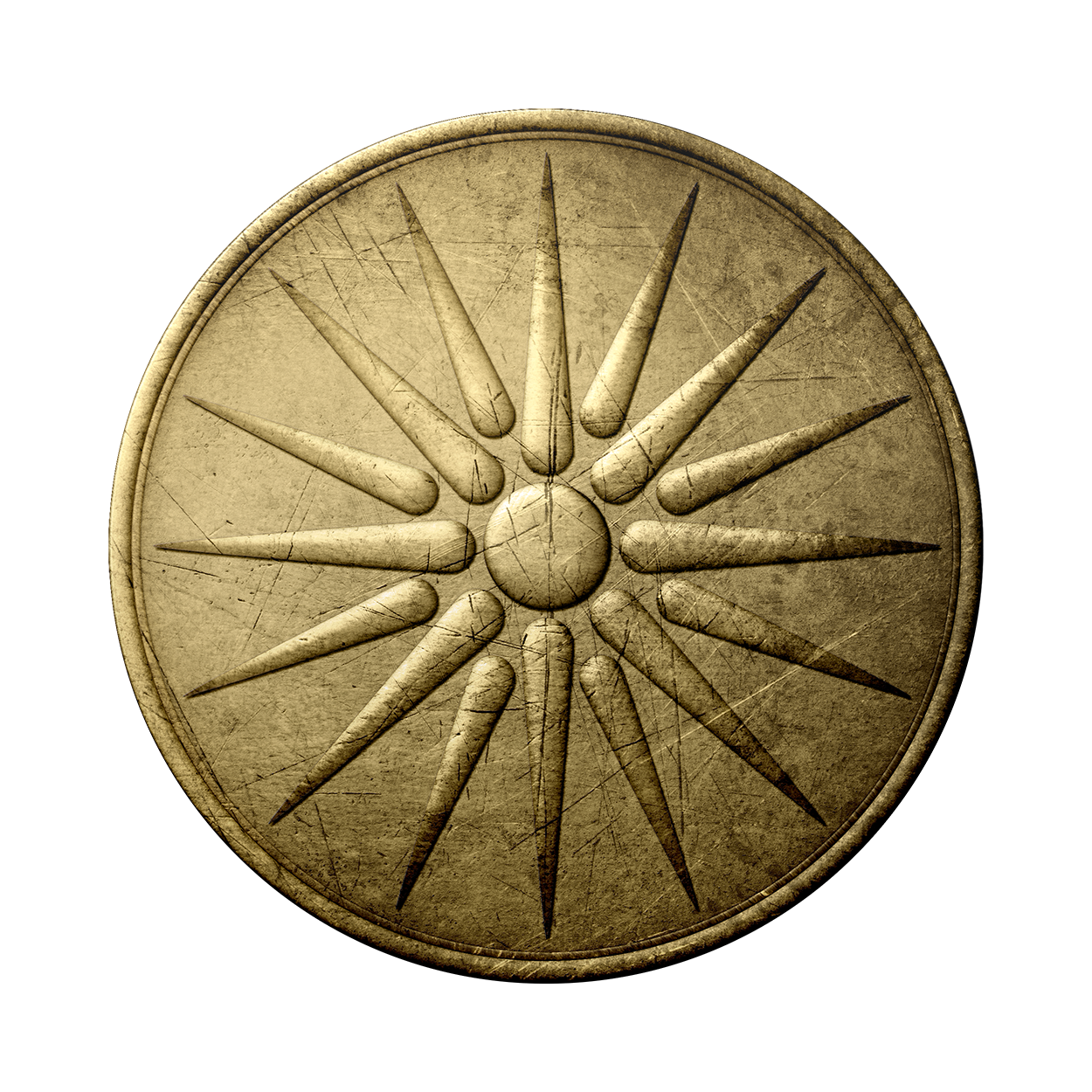 Authentic Ancient World
Collection by
Hetairos
Hit "Subscribe to all" for the complete Authentic Ancient World experience.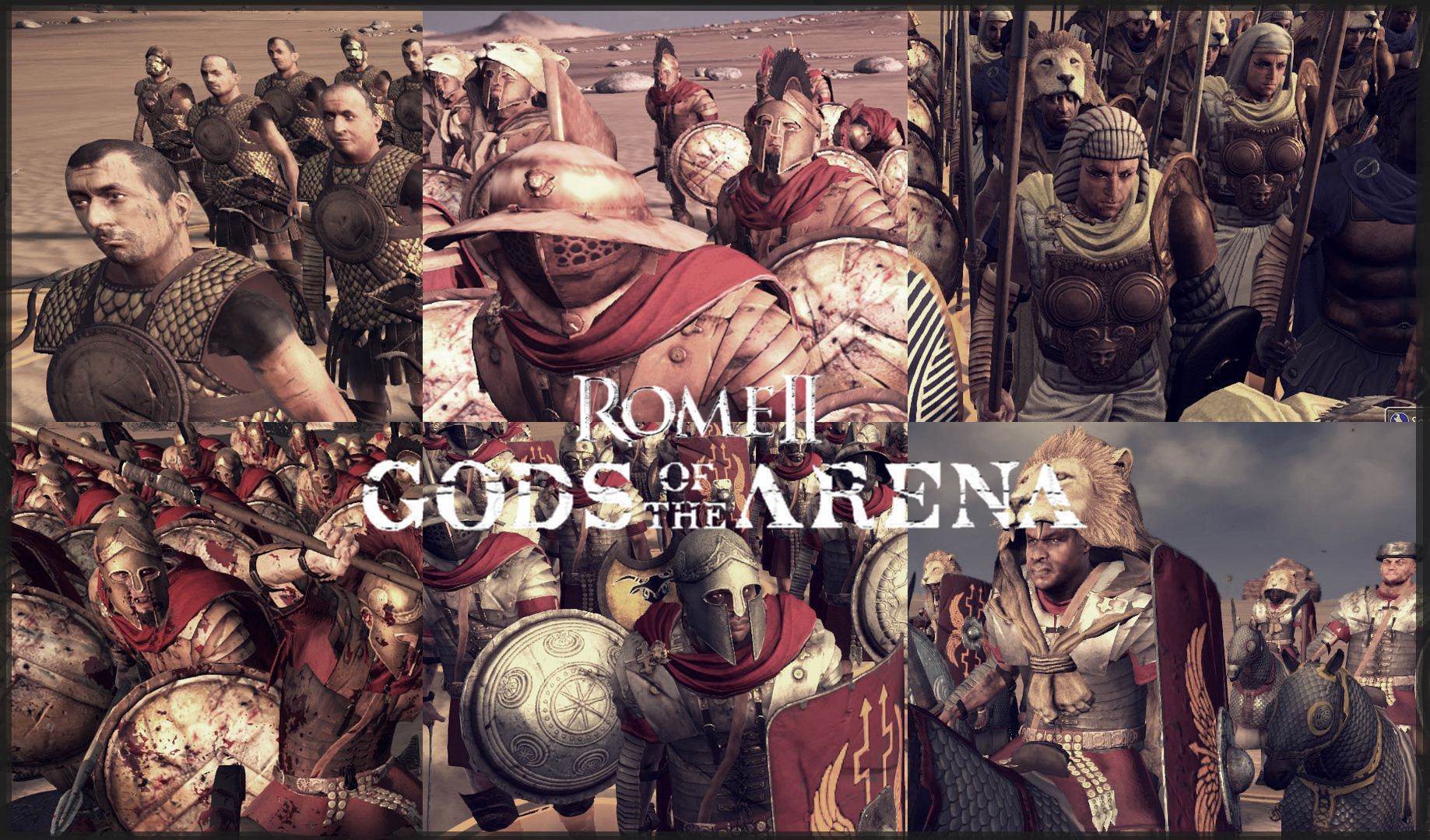 Gods Of The Arena - Collection
Collection by
Mrmarko123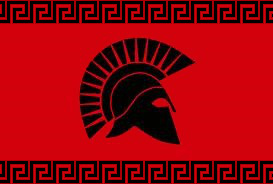 TVM - Unit Mods
Collection by
.takeR.
TVM Mods ______________________________________________________________________________ - Subscribe to all as they are compatible with each other - All mods are compatible with any mod as they introduce new units

HCP's Wrath of Sparta Revamped
Collection by
[HCP] Warrior of Light
~~~PATCH 18 COMPATIBLE~~~ Experience an enhanced Wrath of Sparta experience, with the ultimate goal of turning the mini-campaign into what could feel like it's own game with unique faction rosters and interesting, dynamic gameplay centered on the Pelopo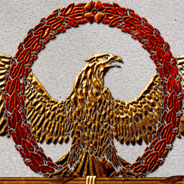 Ancient Empires: Rome II Collection
Collection by
ABH
The Ancient Empires works to develop innovative mods for both Total War Rome II (as a submod of Divide et Impera) and Attila. Our Attila overhaul is a complete conversion mod for Attila: Total War that will be set in the Rome II time period. It will featur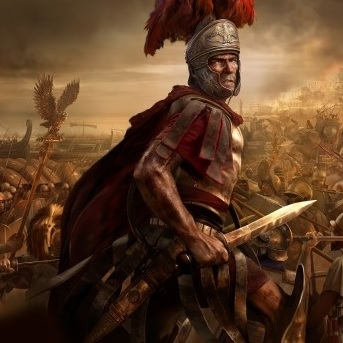 VARIOUS Mods - the best improvements for ROME II
Collection by
[*VGS*] Italian Player|-NIS-|
ENGLISH These are many mods selected among those which I prefer and which I think the most relevant for quality and impact in the game. All the credits for the mods are of the respective authors for their commendable work. Now this

Keis | Total War: ROME II Ultimate Divide et Impera Collection
Collection by
kAs3
//EXTRA - Pikes revisited: http://www.twcenter.net/forums/showthread.php?702615-SUBMOD-Pikes-revisited-(updated-25-11-15-DEI1-1c1) - Rebalance supply for 41 unit armies: http://www.twcenter.net/forums/showthread.php?759108-submod-Rebalance-supply-for-41-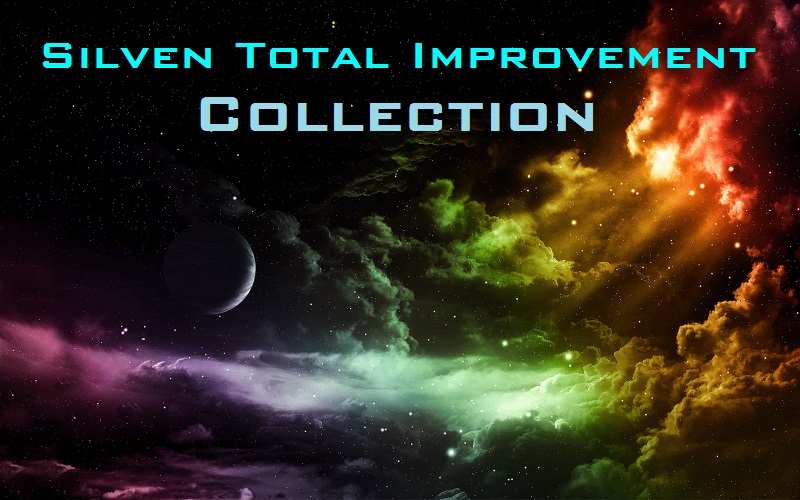 Silven Total Improvement Collection
Collection by
Silven
This collection currently includes: STIM: Silven Total Improvement Mod STEP: Silven Total Expansion Pack These are my Overhaul and Unit Roster mods, and they are completely compatible with one another. STIM reorganizes some unit unlocks for certa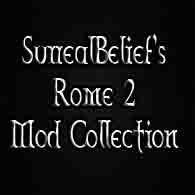 SurrealBelief's Mod Collection
Collection by
The Commissar
I utilize a variety of mods to enhance and add depth to the game. Aesthetics are a frequent focus and I will avoid anything that may imbalance the game any further.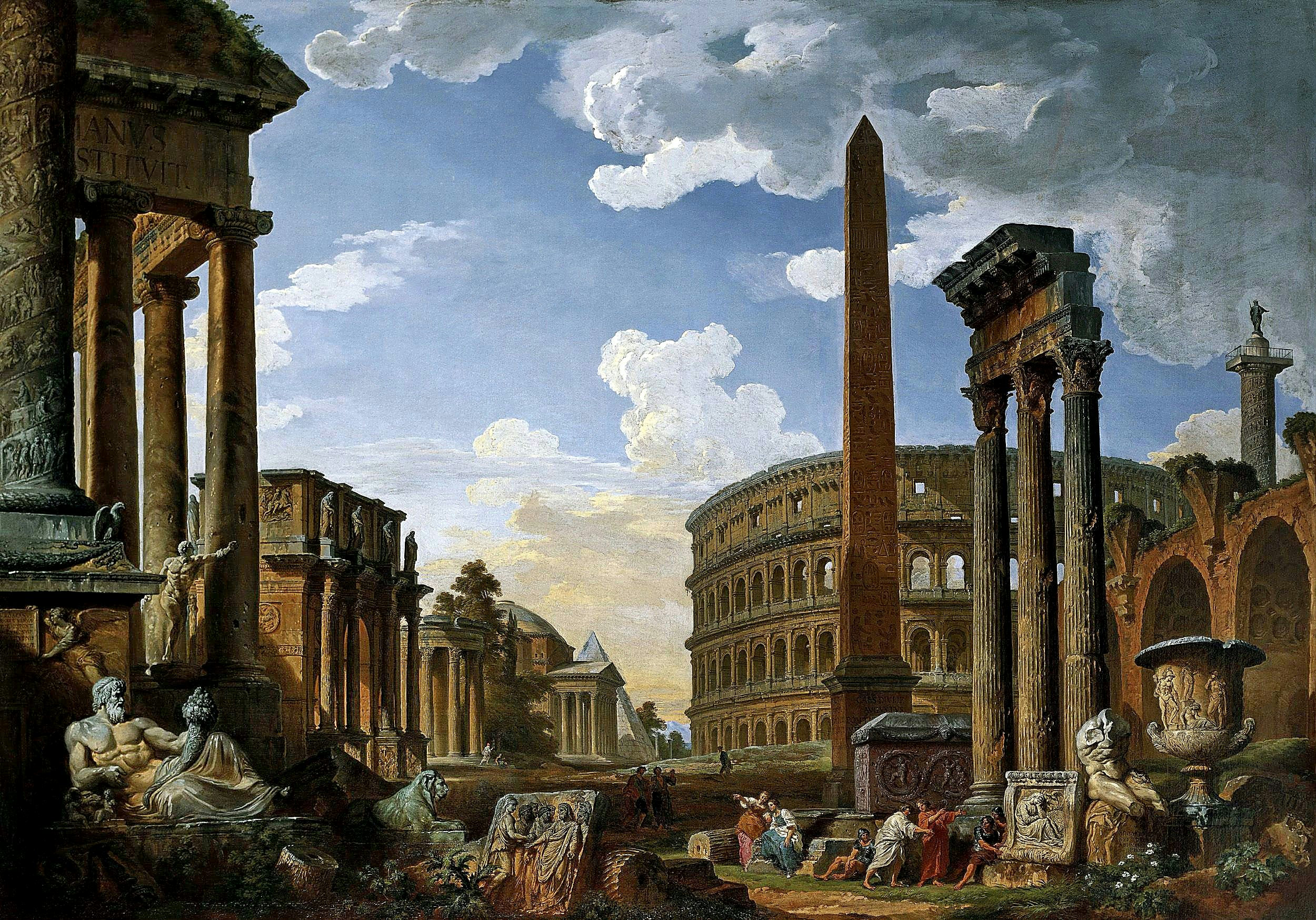 S.P.Q.R
Collection by
Andrew Boyarsky
Набор совместимых модов.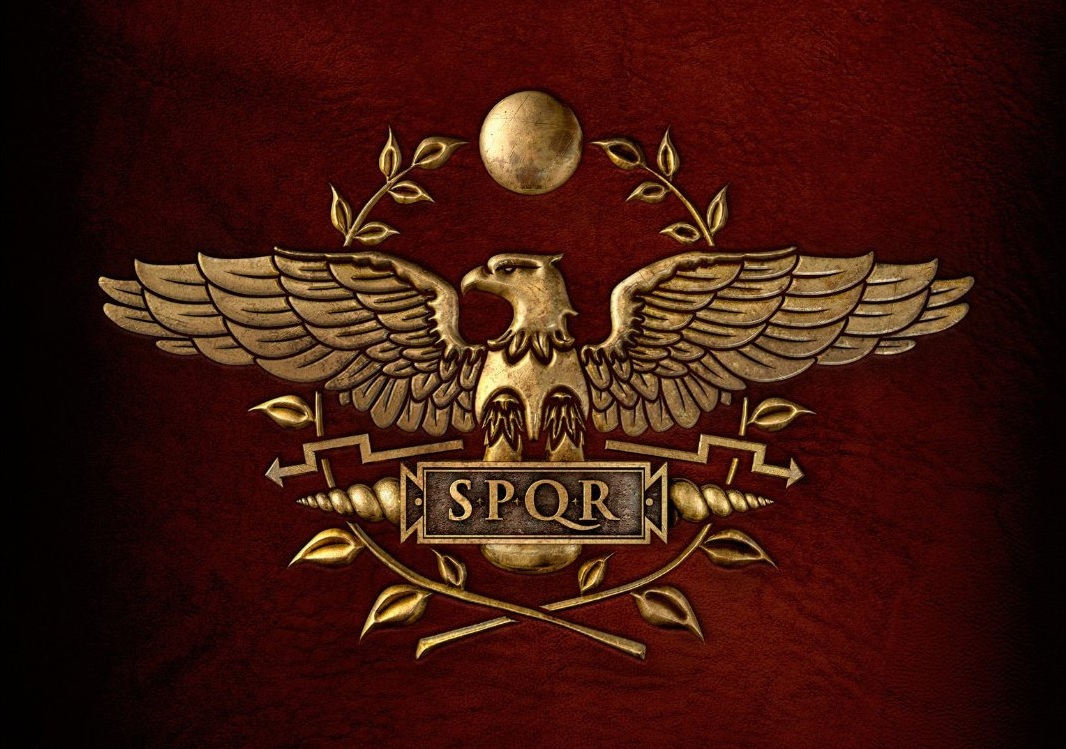 In Search of Better Days...
Collection by
Caratacus
A few top mods that help add a bit of life into the game! Gratitude for all the hard work that has gone into these and I hope you enjoy them too! No compatibility issues thus far. Also, noteworthy yet not on the Steam Workshop, you should absolutely che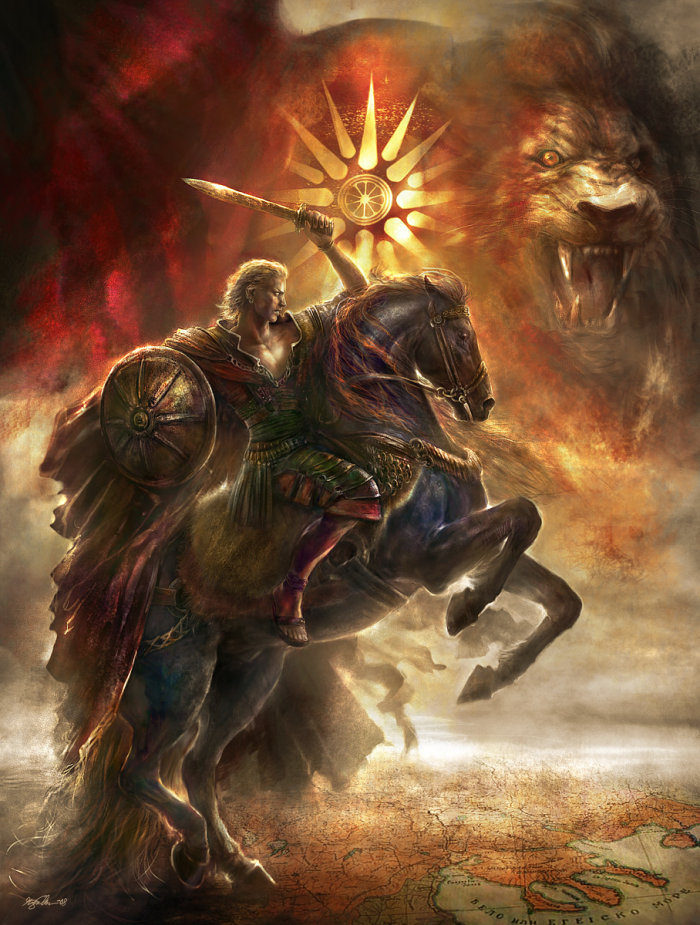 Alexander The Great Campaign
Collection by
First Sword Of Braavos
All the packs for Alexander The Great Campaign! If I upload new ones I will add them here!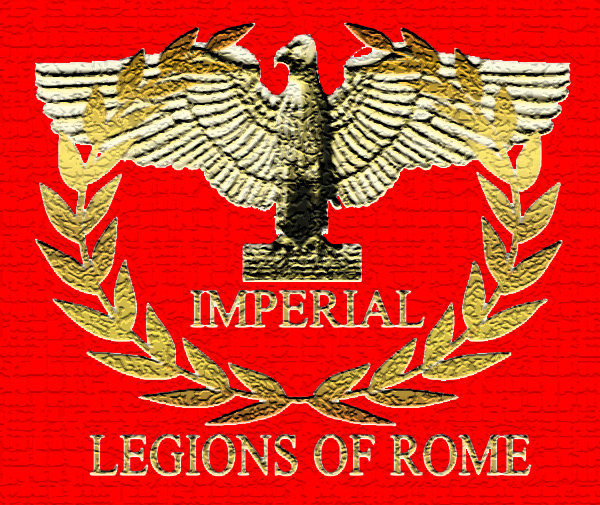 IMPERIAL LEGIONS OF ROME
Collection by
LEONARDO THE GREAT
Collection of necesary files for the complete ILOR experience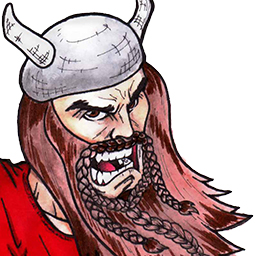 Lionhearts Mod Collection for Lets Plays
Collection by
Lionheart
Lionhearts Mod Collection for Lets Plays


R2TR Mod Collection
Collection by
Rome II Total Realism
Collection of mods released by Rome II Total Realism team.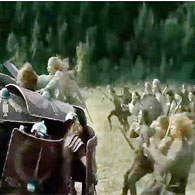 For a realistic Ancient Roman reenactment using Rome II engine.
Collection by
abel1717
My Mod emphasise in Roman formations and weapons rather than individual soldiers stats. I added other mods that serve my main goal by fixing shortcomings in the vanilla version in things like: -spamming of fleets out of thin air -barbarians and smaller t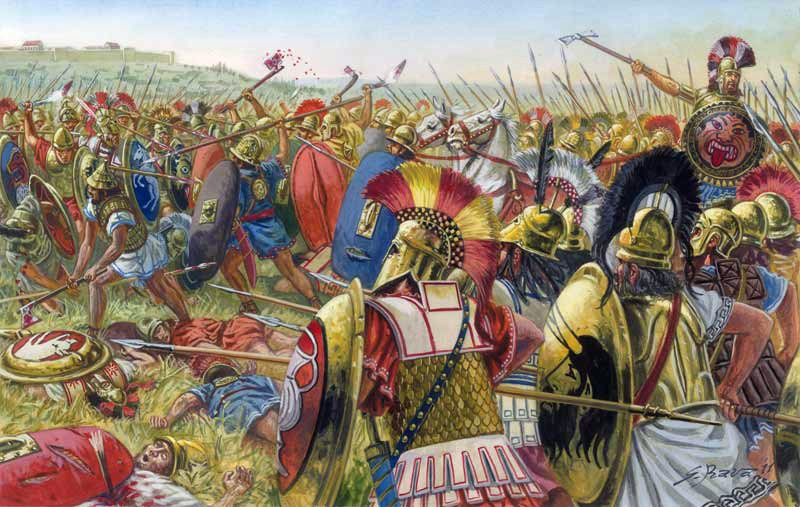 A Better Vanilla Campaign
Collection by
✠ Heinrich von Preußen ✠
As the title says, these mods will greatly improve "vanilla" campaign experience. They all work together. There are a lot of mods in this collection but even if you don't subscribe to all of it there should be mods to everyone's taste, some of them are tru


Total War Türkiye Karışık Kebab Mod S2
Collection by
Yabgu Nizam Pasha
Selam arkadaşlar / Hey guys, Total War Rome II şimdi daha iyi ve standart sürüm dostu. / Total War Rome II is much better now due to being more vanilla friendly. I guess English speaking players have allready enough knowledge about mod installation t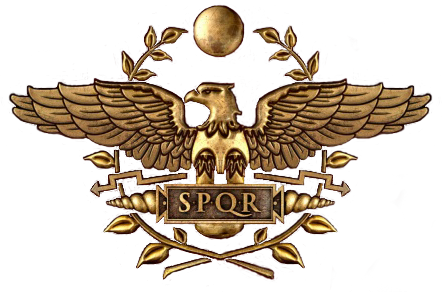 ROME II Total Mod
Collection by
[MMI] Tufano
Collection of mods that work together ! I suggest everyone to download UPC for your language at this link: http://www.twcenter.net/forums/showthread.php?621968-Unit-Pack-Compatibility-Rome-2-%28UPC%29&p=13256693#post13256693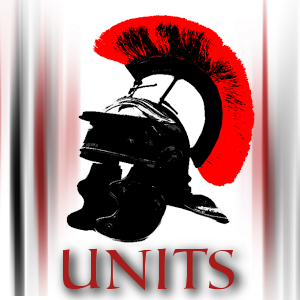 DarrenTotalWar's Unit Expansion mods
Collection by
Darren
http://www.youtube.com/darrentotalwar Unit Expansion mods that will expand the rosters of Non-Playable factions and expand some playable ones too. Adds over 150 brand new units, and rearranges over 30. These units fit in with the historical context o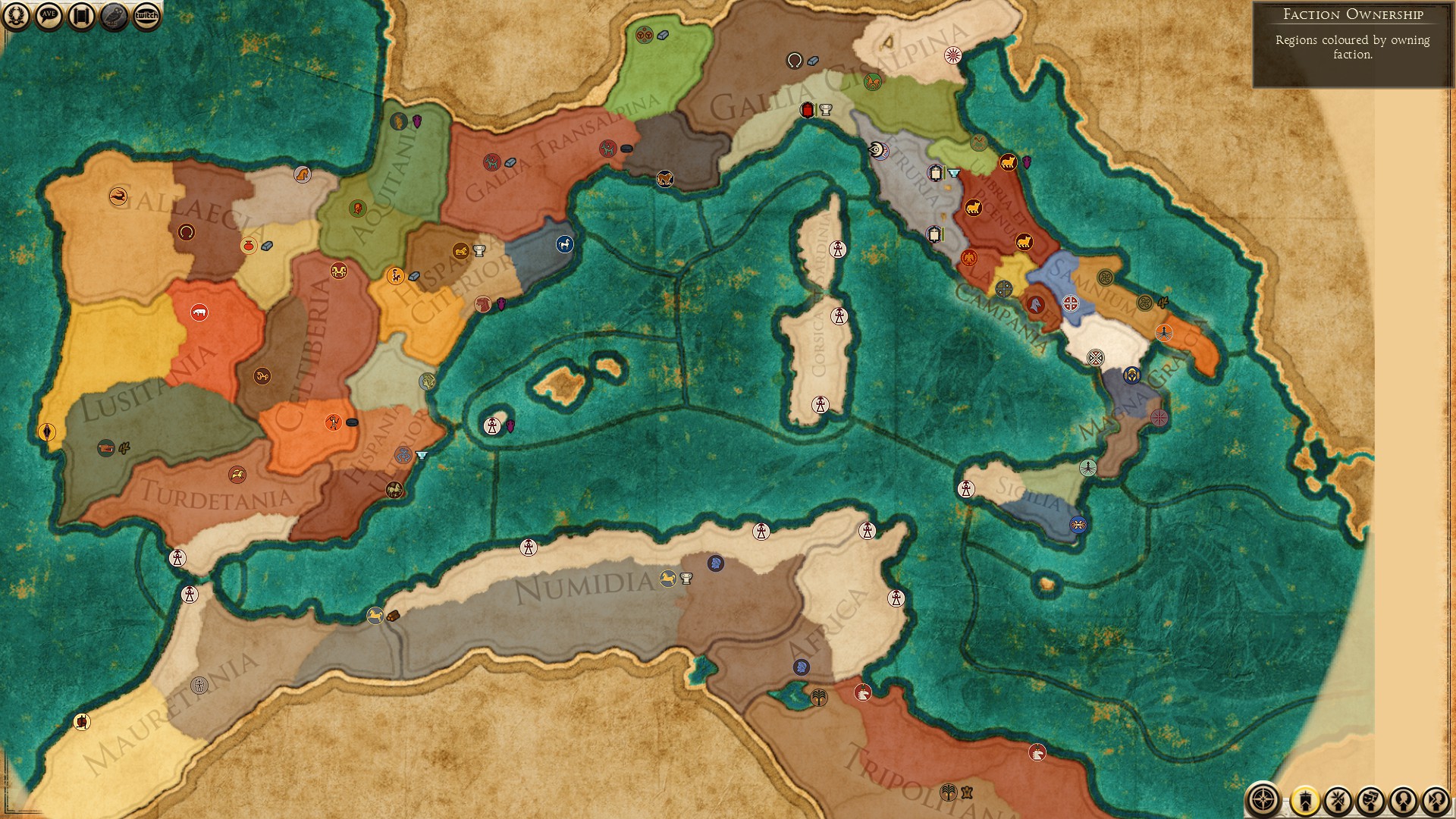 The Great Latin War Collection
Collection by
✠ Heinrich von Preußen ✠
This is my "official" Latin Wars collection, which contains all the mods you need to play the campaign properly :)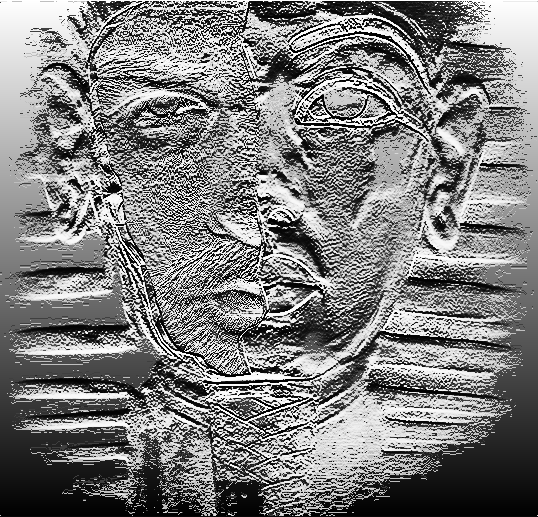 MODS & TRANSLATION COLLECTION
Collection by
Apis in Memphis
Данная коллекция состоит только из моих модов и русификаторов, а так же других проектов в разработке которых я принимал участие.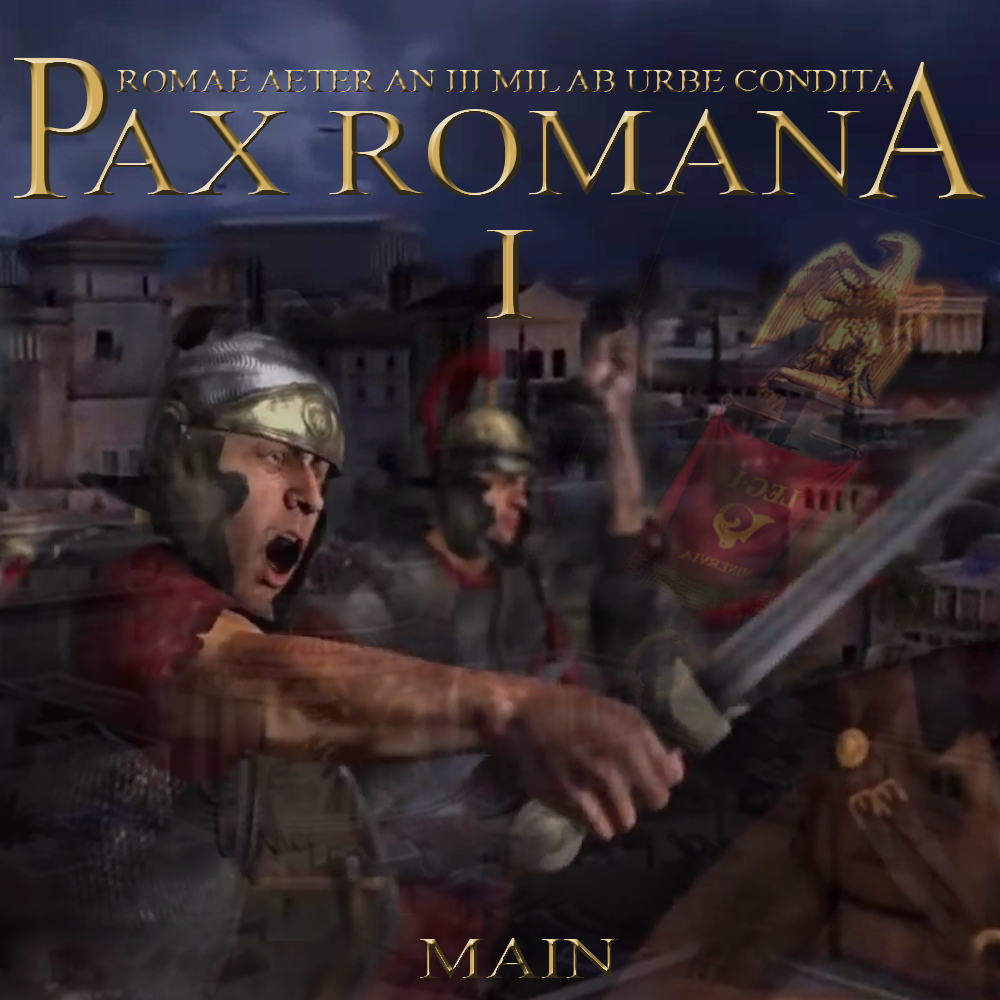 PAX ROMANA
Collection by
Akuru
PAX ROMANA is overhaul mod, oriented to roman campaign. Provide all roman military reforms from Servius Tulius until Post-Augustian reforms. Include extended garrisons for all factions, battle and economic overhaul. Can be used with any non roman unit mods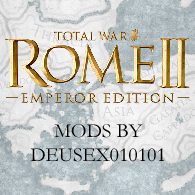 Rome 2 mods by DeusEx010101
Collection by
DeusEx010101
My Rome 2 Mods


Radious Compatible Collection
Collection by
UpNSmoke225
NOTE: If you are subscribed to the Radious Total War Mod, you should not also subscribe to any of the other Radious mods because they are already included. The Radious Graphics Mod is unfortunately not yet in a format that can be uploaded to the Steam Wor

AKURU●ROMAE AETER AN III MIL AB URBE CONDITA
Collection by
Akuru
Akuru- To eternal Rome for the third millennium form the founding of the city Akuru Mods Collection 39 new roman units + battle mods

Total War Zone's Complete Unit Collection - Extreme Version
Collection by
Meneer Banaan
This is a collection of some of my favorite unit mods for Total War: Rome 2. This is the extreme version of the collection. Be sure to check out the other versions as well and pick the one you like the most. Light: Includes new units for the 31 majo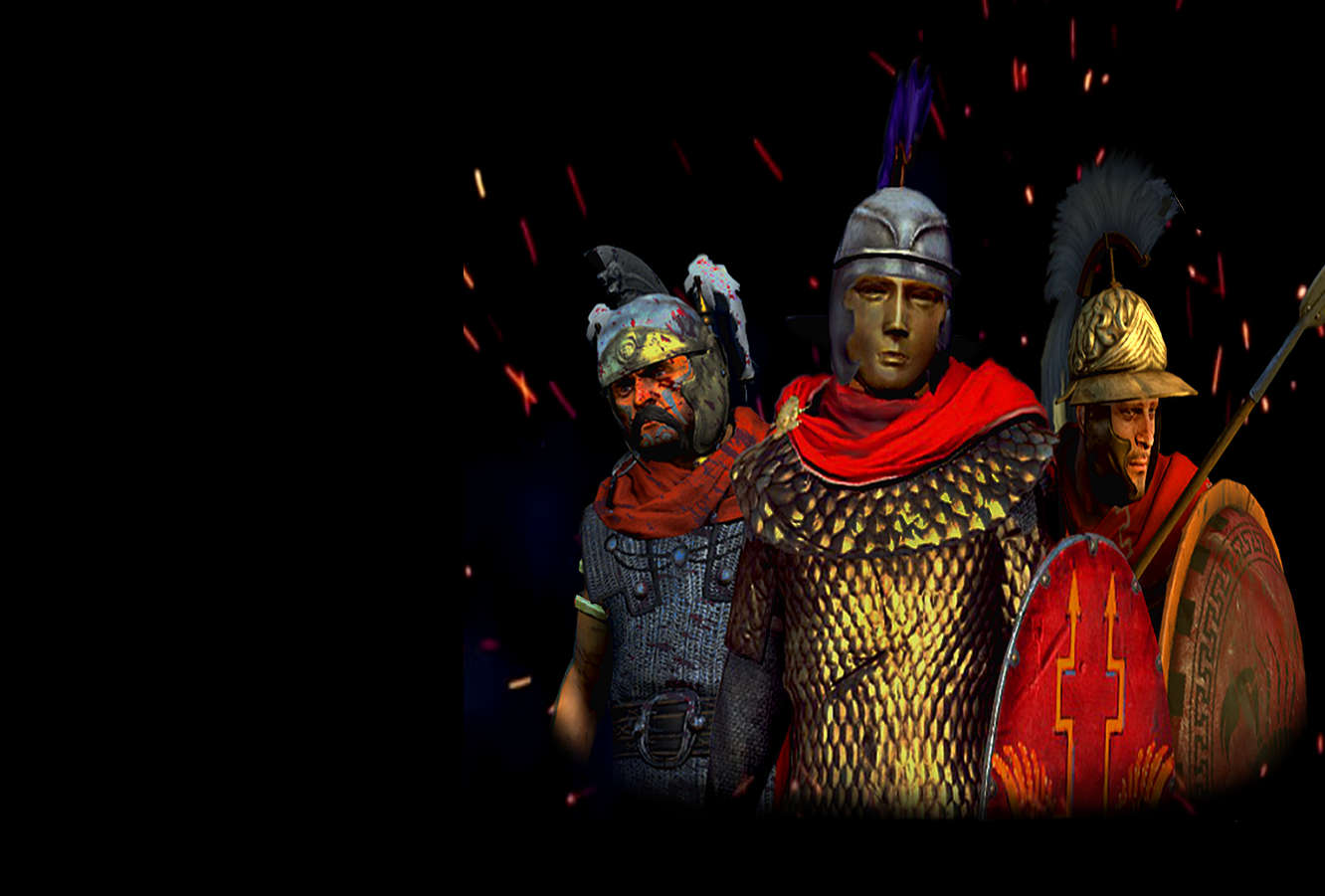 Sebidee's Standalone Roster Expansions
Collection by
Sebidee
All of my standalone unit roster expansions for Total War: Rome II.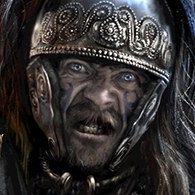 Darick Skarr's Total War: Rome II Mods
Collection by
Darick Skarr
This collection increases the survivability and expansion of the major empires in game while reigning back the minor factions a bit. The collection is very modular and highly compatible with other mods from the community.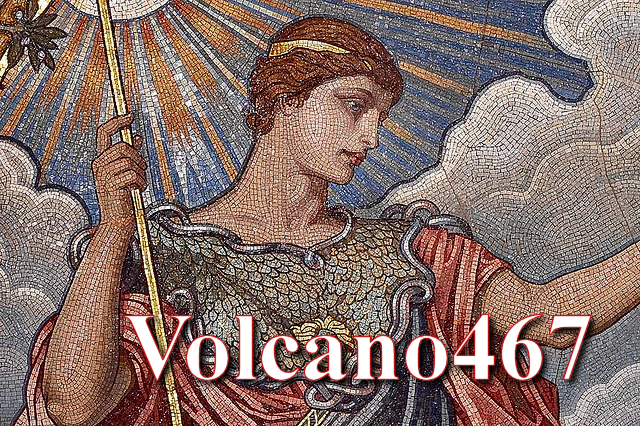 Volcano's Rome 2 Mod Collection
Collection by
Volcano467
This is a collection of Rome 2 mods that I like to use together.