Officiële groep
Unstoppable Gorg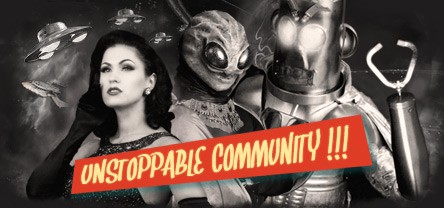 Revolutionary tower defense!
385 Leden
|
60 In spel
|
148 Online
|
0 in groepschat
Unstoppable Gorg is a lovingly crafted homage to vintage sci-fi films from the 1950s. Flying saucers, rubbery aliens, dodgy effects, it's got it all. The game's story scenes were shot on film using models, miniatures and live action actors and then edited together with genuine archive footage to create a classic sci-fi experience that is out of this world.
Unstoppable Gorg on Facebook

Support Portal

Futuremark Home

Klik op een van de onderstaande avatars om hiervan de nieuwe avatar voor je profiel te maken.
Er zijn geen aankondigingen geplaatst.
1 evenement in de komende twee weken
Alle tijden voor evenementen worden automatisch in de tijden van jouw lokale tijdszone weergegeven
Alle evenementen weergeven