Official Group
Red Faction II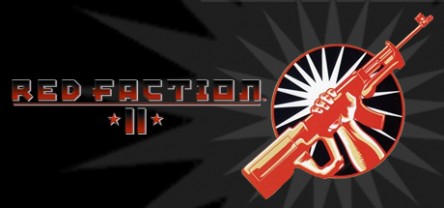 Join the Red Faction, Today!
1,285 Members
|
24 In-Game
|
277 Online
|
0 In Group Chat
No information given.
Official community site for Red Faction II

RedFaction.com

Time to wreak havoc on Mars with your sledgehammer once more
Vienna/Austria, July 3rd, 2018: In 2125 there is no mining your own business on Mars: The Earth Defense Force (EDF) is strong-arming everyone into work and sending the resulting hard-earned resources back to Earth. Suppression, executions, violence everywhere… it's no wonder a famous resistance group rises once more. And you? You will be their best guerrilla fighter. Welcome to the Red Faction.
Red Faction Guerrilla Re-Mars-tered Edition is out now on Steam:
https://store.steampowered.com/app/667720/Red_Faction_Guerrilla_ReMarstered/
Players who already own the 2009 version of Red Faction: Guerrilla on Steam will automatically receive the Re-Mars-tered edition for free in their accounts. From now on, these players can simply download Red Faction Guerrilla Re-Mars-tered from their Steam library and start swinging their sledgehammers.
Check out our new trailer for PC:
https://youtu.be/_OKenNxyLmA
One more random fun fact about Mars (in real-life): If you weighed 200 lbs on Earth, your Mars-weight would only be 76 lbs. But don't try the "Mars-Diet" at home – we recommend neither eating only Mars bars, nor trying to lower the gravity in your neighbourhood.
Red Faction Guerrilla Re-Mars-tered features:
Fully reworked graphics – heavily reworked textures and graphic features adding, for example, specular maps

Improved shadow rendering

Improved lighting

Reworked shaders and postprocessing

Native 4k support on PC
Enjoy!
Your THQ Nordic team
See all 4 comments