Showing 1-30 of 83 entries

Crisis of the Confederation and Submods
Collection by
Galle
Version: Beta 0.9 Compatible With: Crusader Kings II 2.3.4 Checksum: DOOS This collection includes both the main Crisis of the Confederation mod and its various official submods. You should only activate the portrait submods for which you have the co...

Warhammer: Geheimnisnacht
Collection by
illathid
Geheimnisnacht - The Night of Mysteries, as it is known in the Empire. On this night, the dark moon Morrslieb casts its unholy light upon the world below. Sorcerous magic is empowered dangerously, the dead shift in shallow graves, and babies are born into...

Nova Monumenta Iaponiae Historica
Collection by
chatnoir17
My Japan Mod and its sub mod(s)

[VS] Enhancing your experience
Collection by
Dorimi
Manual links - https://www.facebook.com/purplephoenixarise

[MODS] Dynamic Duchies & Another New Dawn
Collection by
Nivve
The Dynamic Duchies & Another New Dawn packages. Dynamic Duchies is a shattered-world mod where all provinces start independent and can form the basis of a duchy/kingdom/empire. Another New Dawn is build on the basis of Dynamic Duchies, however...

Founder of The Republic - All Versions
Collection by
yclept
Mods that allow you as a feudal ruler to switch your character's realm over to being a Republic, whilst you continue to play as it's new Prince-Mayor. Choose from three different versions.

Thadian's Mods
Collection by
Thadian
This is a collection of my Mods. As I develop my mods further, this list will grow. My mods are designed to be minimum impact, and should be compatible with everything™. If you have any questions or criticism, feel free to post. As noted o...

Crusader Kings Rome
Collection by
-[BE]-[BlackMouse]-

Historical Accuracy
Collection by
♔Shams Tabrizi♔
Mods That Attempt to increase historical accuracy.

Mordac's CK2 Fresh Start Collection
Collection by
Mordac
Want to raise up your own kingdom from the ground up? Want to rule as whomever you want to be? Then this mod collection is for you! It is a collection of the finest mods out there all aimed at letting you play the game as you would like it. No longer ...

Peachy's mods
Collection by
PrivatePeachyButt
A collection of my mods. It will be increase in size over time as new mods are created.

My Fav Vs Mods
Collection by
Xaber
Awsome Here is the manual link https://www.facebook.com/purplephoenixarise?fref=nf

Charlemagne Must Haves
Collection by
Jasperovic
Must have Mods to play Charlemagne well.

ck2 small fun bonuses
Collection by
tojo316
Just little mods that add without a massive ingame overhaul

Major MacMillan's mods
Collection by
Major MacMillan
My mods for CK2.

Dave's Mod Collection
Collection by
ImOnlin3
*Requires "Old Gods" This collection gives you more choice and a more equal chance against the AI. There are more options for the player and all players/AI starts with just one county. Mods: Shattered World - Everyone starts with just one county ...

CK2 RDR Mod Collection
Collection by
DedMan
All of the mods used by the Red Devil Remnants during their CK2 games. The RDR does not own the rights to any of these mods, and all rights are the creators. Thank you to all the mod creators for making these great mods for the community.

tybug
Collection by
goobap

Jamie249 made mods + mods i loved having to play with
Collection by
jamiea249
mods that i have made for anyone who want more options plus mods i play with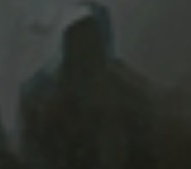 Cloaked Figure's CK2 Mods
Collection by
Cloaked Figure
Just a few simple CK2 mods to improve the vanilla gameply. All of them are compatible with each other, and should be compatible with almost any other mod.

Mods I Use
Collection by
THEONEWHOSTACKS

Templar Gaming Multiplayer
Collection by
MrFox[TG]

CKII Crap
Collection by
Josaphena Butler

Ck2 shattered world
Collection by
Dovahbat Adventures
ck2 shattered world

CKII Modset of Mods
Collection by
Wolvin
can i have it?

GGGGGGGGGGGGG
Collection by
Cheeki_Breeki
Mod collection that my friends and I use

Overload
Collection by
braincrusha
Der Overload...

Spec's mods so his friends can play multiplayer with him
Collection by
Specter189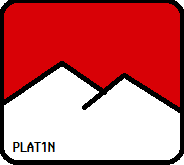 MP
Collection by
PLAT1N

No Kingdoms/Empires Family
Collection by
IronPlated
All of my No Kingdoms/Empires mods in one place.