Greenlight is being retired
. For more information on how to submit games to steam, refer to
this blog post
.
Last Knight: Rogue Rider Edition launches on the 25th here on Steam!
The Rogue Rider Edition will come with the brand new Rogue Rider Adventure mode in which you can make your own way through a randomly generated Kingdom! Heavily inspired by rogue-like games it takes the challenge and the world generation to the next level. It is something even more intense then most rogue-likes since there is no health at all and perma death is always just a split second away. Here is the Store page:
http://store.steampowered.com/app/262210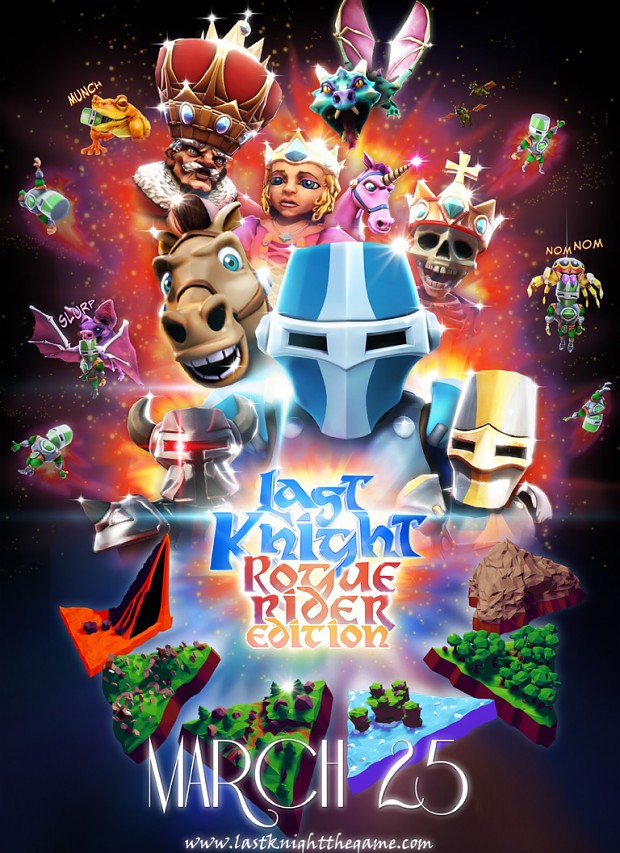 The game mode is currently in a early state, there are quite a lot of features planned for it and I hope to shape it to something truly great with the help of your feedback. That is also the reason why it launches as Early Access.
As of now planned features are: items/gear (useful and shiny), shopping (traders and in villages), customization (rider and horse), eating (food), pooping (food remainings), exploding (too much food) and sleeping (play generated knightmares).

It is a free upgrade for everyone who already own the Standard Edition. Steam keys will also be given out to everyone who already owns the Standard Edition. I already made a thread with details in the forum here: http://steamcommunity.com/app/262210/discussions/0/558751179375791970/

As already discussed in a earlier news post the game will also be split up clearly in 3 parts:
The story mode, the new rogue rider adventure mode and the endless modes. The story mode will not have any power ups anymore since there is already so much introduced in the levels and they can also be a bit overpowered when going for awards. The different view modes in the story mode are used for additional campaigns which you can unlock with your found gold. So the first person campaign has its own awards and you have to start from the beginning with it. The birds eye view campaign is then the 3rd campaign which is also the hardest to play because of the view. This split up of the game also makes everything more clear, because it was a bit confusing before what could be used in the story mode and what not.

If you missed previous updates to the game the extended release also comes with German, French and Polish localizations, the randomly generated hats feature (free and share able), the "Big X-mas Chow Down" mode as well as lots of other smaller things that have been added and tweaked since the initial release of Last Knight.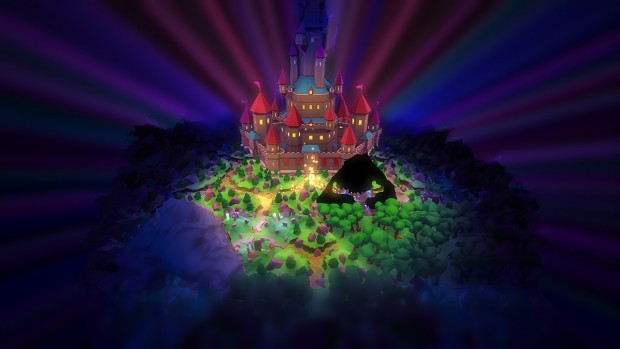 A randomly generated kingdom is waiting just for you! But don't be fooled by its shininess, it will kill you!