Greenlight is being retired
. For more information on how to submit games to steam, refer to
this blog post
.
A Peek at Mathoria's Steam Items
What we're adding.
So that we can release on Steam quickly, we've decided to forgo the achievements for now.
BUT
we're already almost done with the art for the badges, emoticons, and trading cards. We're also currently working on a rewards page for those of you who are crafting badges.
Here are samples of what we have so far: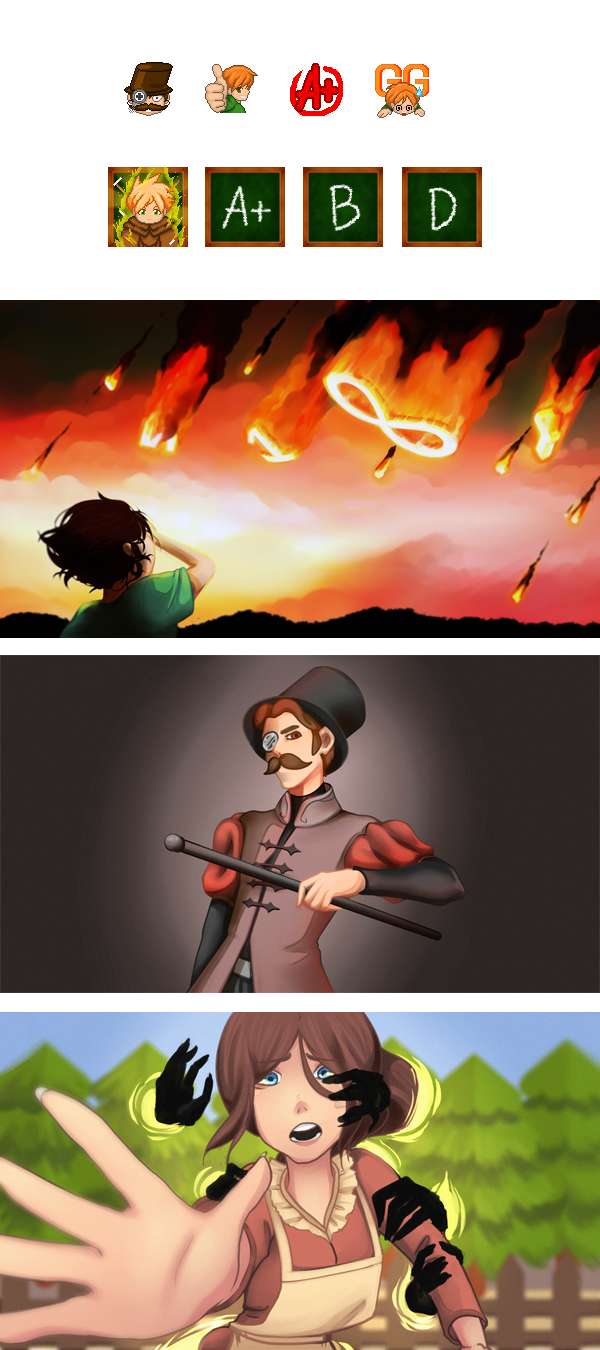 We're targeting the next two weeks for finishing all of this. Then we'll probably have to wait for Steam's approval of our submission.
Thanks for keeping track of us! :)
(P.S. Also thanks to Ishy from the
Anemone
[senshi.ph]
team for the trading cards, and Detroit from the
Adarna
[senshi.ph]
team for the badges and emoticons. This is probably one of those Senshi.Labs projects where members of other teams are pitching in.)