MWEB GameZone just published an interview with E1 Studio on the development of the Hoodwink series.
It includes some new information on how the series is progressing.
Here's a snippet to wet your appetite:

" What are the most significant changes between episode one, Hoodwink: The Brute The Babe and The Bogey, to episode two of the series Hoodwink?

The second episode is near a complete overhaul of the original. Based on our fan input, we dropped parts that didn't work in the game while retaining those that did. We are also introducing innovations to the game, as well. We put much effort in improving the user interface. We've also made the plot beefier, making it a stand-alone game, yet giving continuity to the first Hoodwink.

We also revamped our tech to be more flexible for both high end and low end graphic card users because we found through the first episode, many fans of this genre use lower end graphic cards including Intel integrated graphic cards. But more importantly, the biggest thing we are introducing is some new innovative ways of playing an adventure game. We're giving players more flexibility in the way they choose to play the game and solve the mystery."

Follow this link to read the rest of the interview : http://www.mweb.co.za/games/ViewNewsArticle/tabid/2549/Article/4523/hoodwink-an-adventure-in-a-world-gone-mad.aspx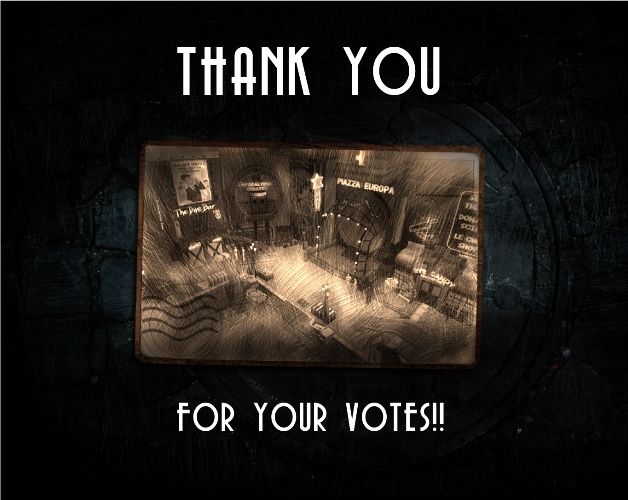 First of all, we would like to thank you for upvoting and favoriting the Hoodwink series on Greenlight, without your support we wouldn't be in the Top 100.

Your interest in the Hoodwink series is very encouraging for us, you really made us more motivated to keep making awesome games!

We have some quick updates for you:

As of today the Hoodwink series has 1480 Favorites and we are ranked #62 on Greenlight.


We also created E1 Studio Steam Group and you are invited to join us there and participate in the on-going discussions. Here's the link: http://steamcommunity.com/groups/e1studio
Trying to stand out on Greenlight among all these great indie games is not an easy task. It would definitely help us to climb up the chart if you could spread the word to your friends on Steam or anywhere else about us.
The more votes Hoodwink gets, the sooner you can get your hands on the game through Steam.
That's all for now but we'll keep updating you from time to time.
Many thanks again and have a great weekend.