CvG, The Developers, and Community take a moment to mourn the loss of Kakashi
<center>

[www.convictgaming.com]
</center>
Sorry for the delay. The loss of Kakashi at the age of only 21 came as a shock to all of us and we hope his Family, Friends, and loved ones including the community know how much he was loved back. Some people shine too bright for too short a time.
Yesterday 5-24-2014 morning at 3am, Gianni Duprez, also known as Kakashi, died of heart failure.
He was 21 years old.

He joined Convict Gaming's ZPS community 3 years ago as a regular player on the server. At the beginning he didn't use his mic and would only type. His cheery personality entertained the whole server. Then came a time where he started to use voice chat - everyone loved listening to him, his way of describing things and explaining them made everyone smile. His laughter was infectious.

He became an admin for CvG soon after and all of us can agree he has been one of the best admins we have ever had. He was loyal to the community and to his friends, always proving he had an open ear for every problem.

The next step for him was to become a ZPS Community Leader back in 2013. He always kept his cool, tried to keep his hours up and manage being there for the admins and his wonderful girlfriend that he met in 2012. Everyone knew how much he loved her - he would mention her whenever he could, all of us thought it was endearing.

Kakashi tried to be the best friend he could be, to every single person. He would let you listen to a new song he had found and through his enthusiasm you would start loving the song as well. Whenever you played a game, he would try to join you to share the fun and laughter and if he couldn't, he would always let you know why. Kakashi made sure you knew you were his friend, often letting you know how much you meant to him. He took care of every friendship and so it is this that is going to be missed the most.

He was a happy, hard working, always cheery type of guy and was taken from this world too early.
<center>
[www.convictgaming.com]
</center>
<center>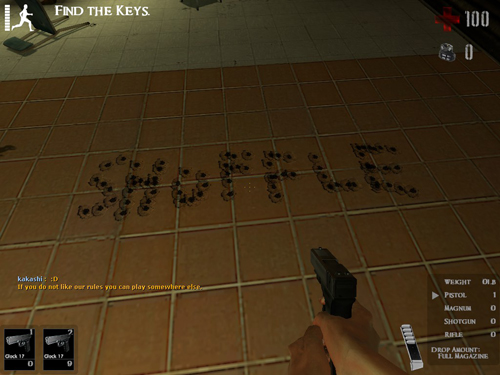 </center>
Sometimes our passion takes hold but our body is not up for the challenge. You have the love and respect of CvG, Zombie Panic: Source, Contagion, and I'm sure many other communities! You will be missed.
-All of us

62
Rate up