Showing 331-360 of 12,534 entries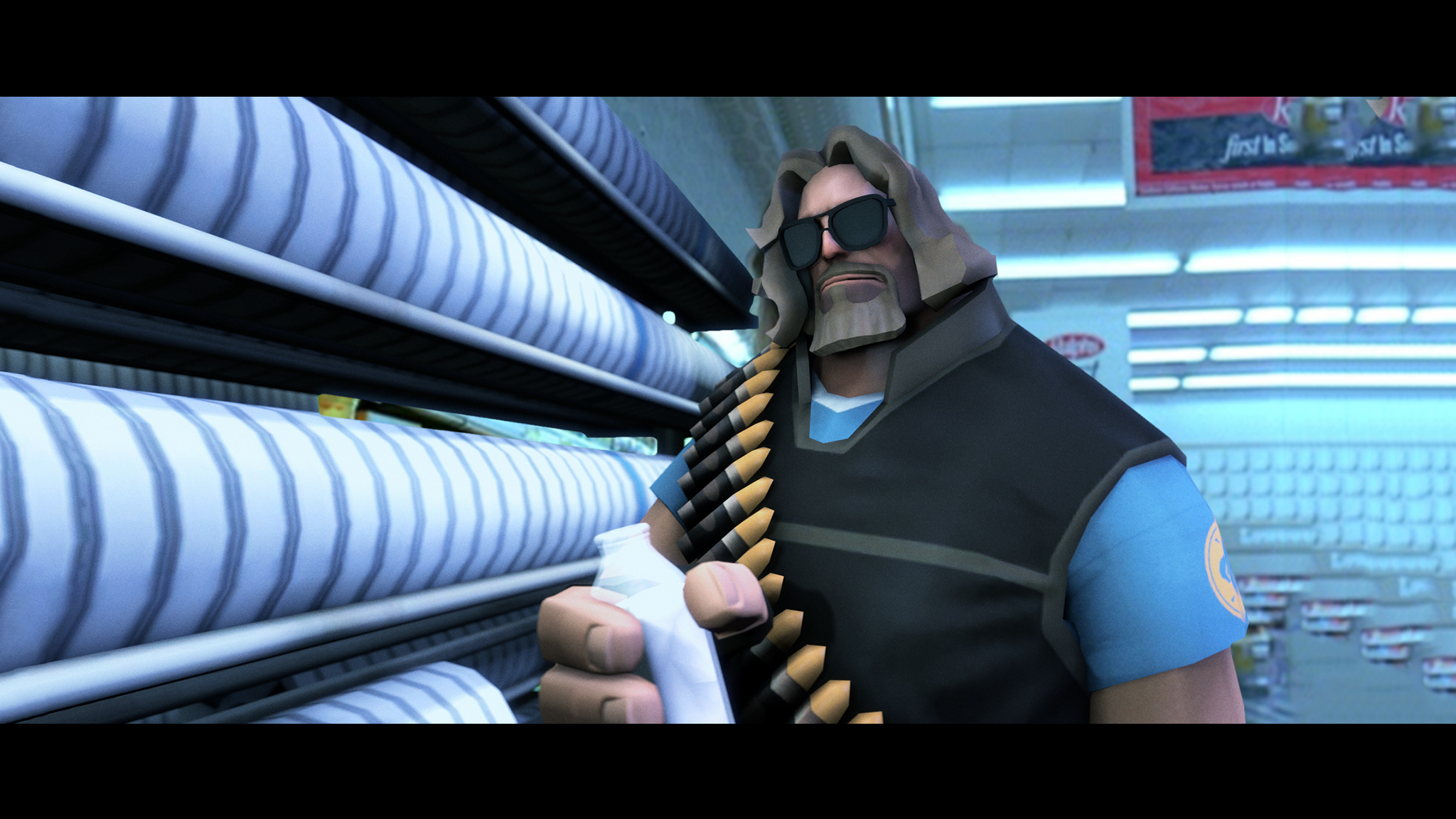 The Dude
Collection by
donhonk
This item set really ties the room together. Thanks for the votes, please share if you want these items! :)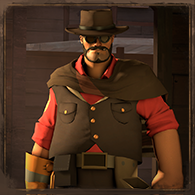 The Wanderer of the West
Collection by
Jack Muu
Once upon a time in the west, on the ol' dusty trail rode a man. A killer with a mean demeanor and a cold stare. Some say he's a bounty hunter, some say he's an outlaw, others say he's a hero. But one things for sure, this ol' shootist has a lot of grit. M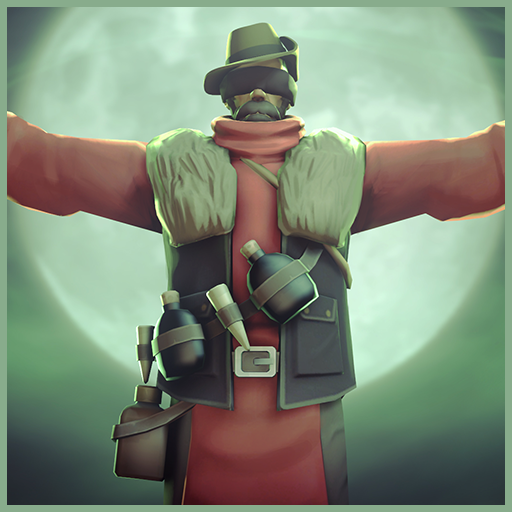 The Crit Caster
Collection by
✨SedimentarySocks✨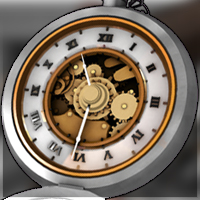 Die Another Way Set
Collection by
Cbast
Die Another Way Pack - A mix up of 3 pieces for the spy. Le Fantôme, an ancient pocket watch with appearing gears and a cloak meter working on the dial itself. The Sleeper Agent, a suppressed revolver similar to a russian revolver in term of bullet s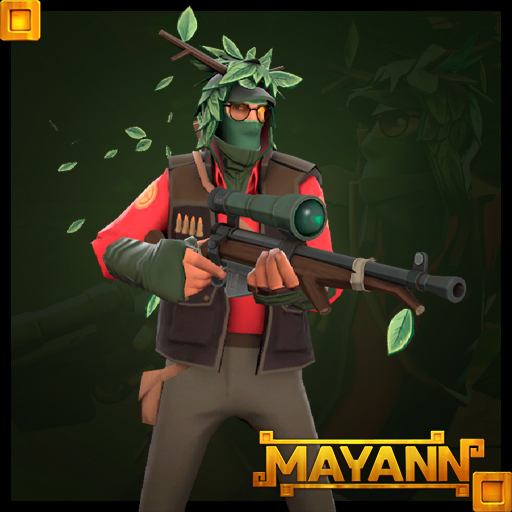 The Invisible Scoper
Collection by
Corvalho
A jungle themed set of items for the sniper. http://gamebanana.com/skins/embeddables/146218?type=large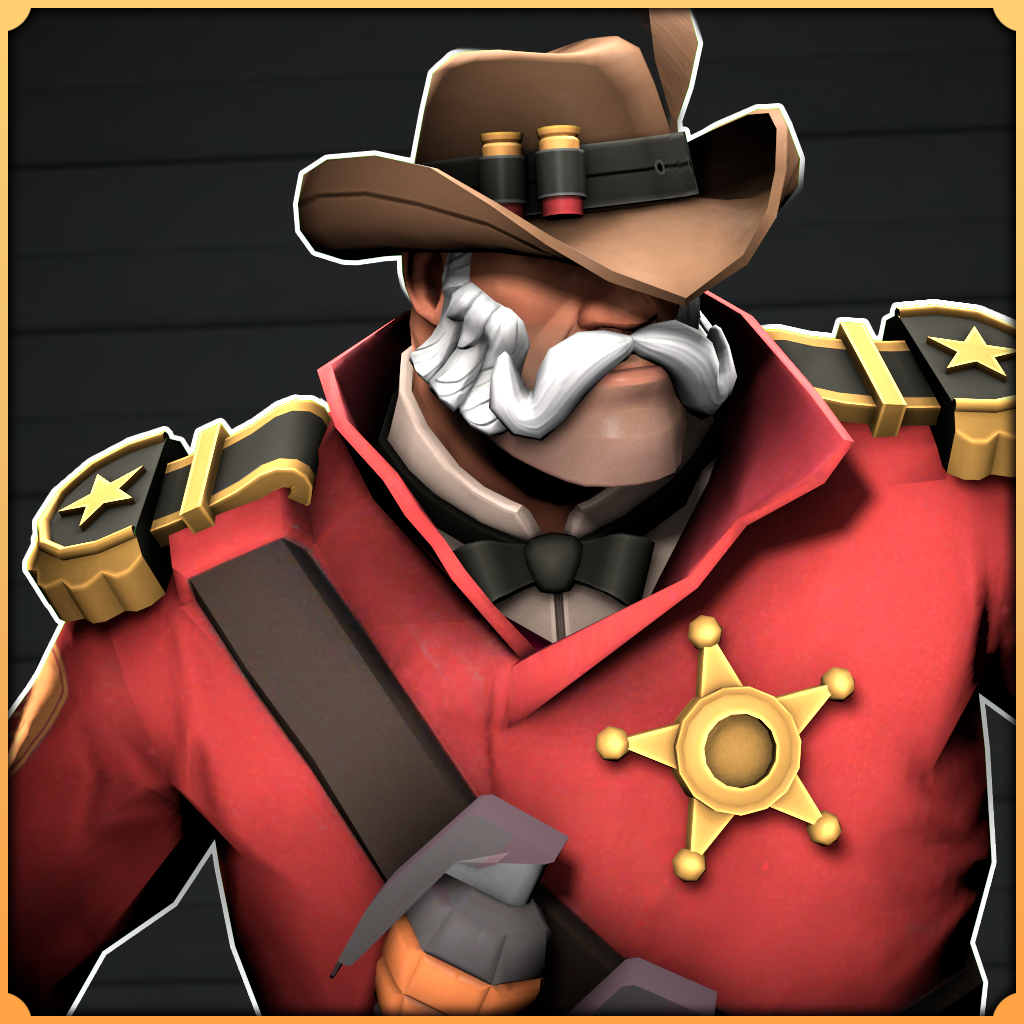 The Fugitive Hunter
Collection by
Tuna Melt
U.S Marshal Mister Jane Doe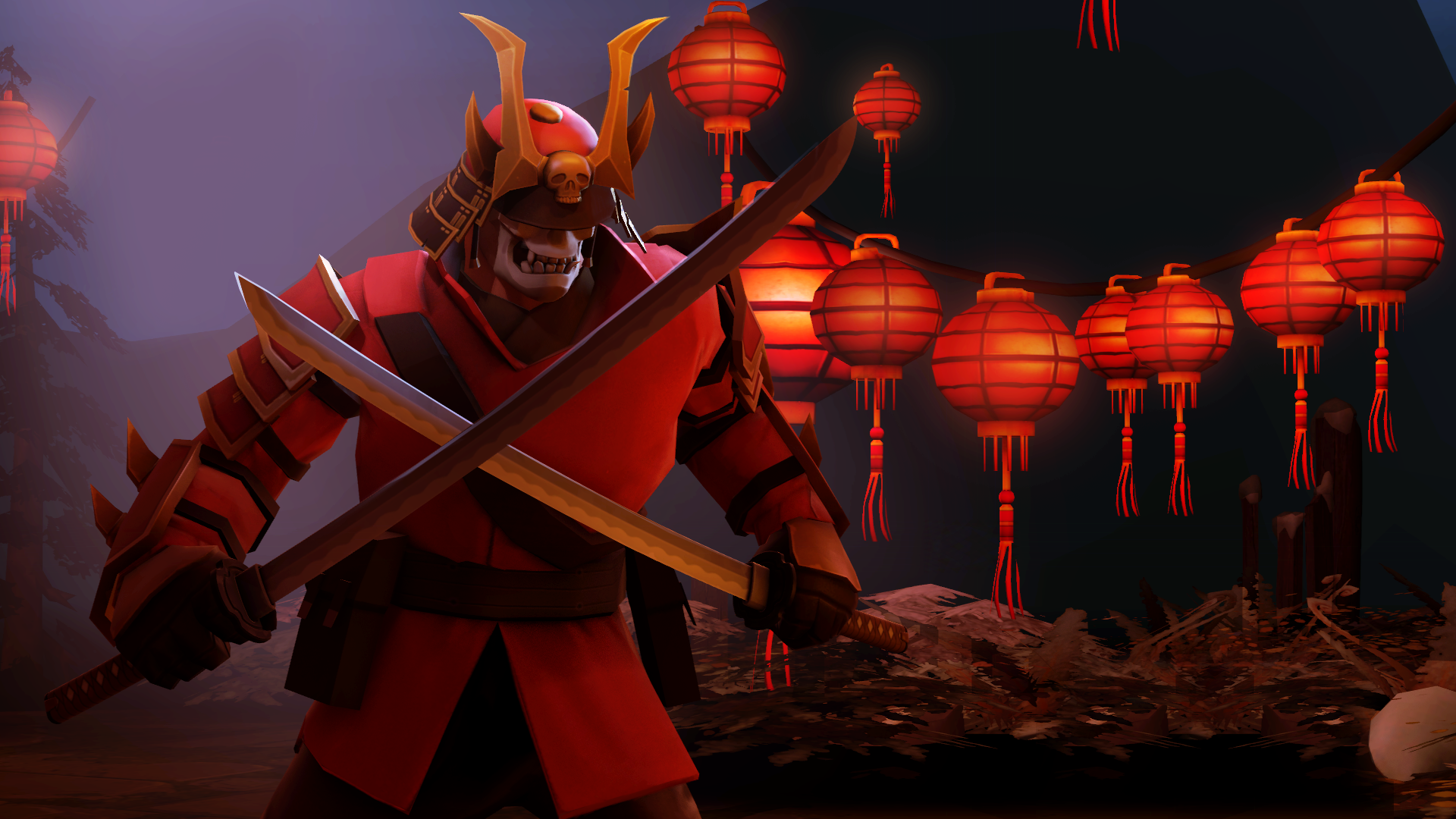 Sinister Shogun
Collection by
Psyke
wear ancient armor / vanquish all your enemies / bathe in victory

Workshop of Horrors - Cosmetic Items
Collection by
void~
The Cosmetic Items of the Workshop of Horrors!

Fighting Frenchman
Collection by
blueNES
If you think that the Free French are cowards, pick up a history book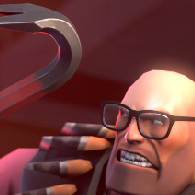 The Black Mesa Collection
Collection by
Fr0z3nR
A collection of Black Mesa Themed TF2 Items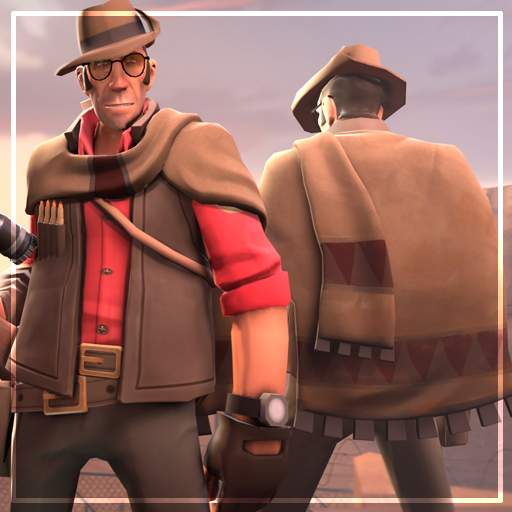 The Bushman Bandit
Collection by
Ertz™
Let Your Enemies Know To Get The Hell Outta Dodge, with this spaghetti-western ensemble. Some items that work together . Proposed Set Bonus: +Special Musical Cue When Respawning, -Tumbleweeds Follow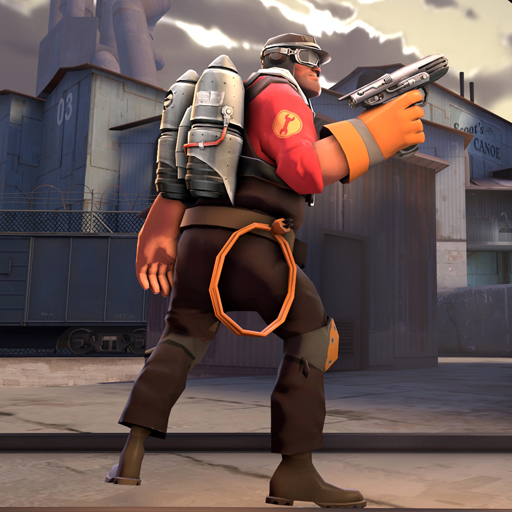 Aviator of Tomorrow
Collection by
Hobo on Fire!
♫ "I'm a shooting star leaping through the skies Like a tiger defying the laws of gravity I'm a racing car passing by like Lady Godiva I'm gonna go go go There's no stopping me" ♫ -Queen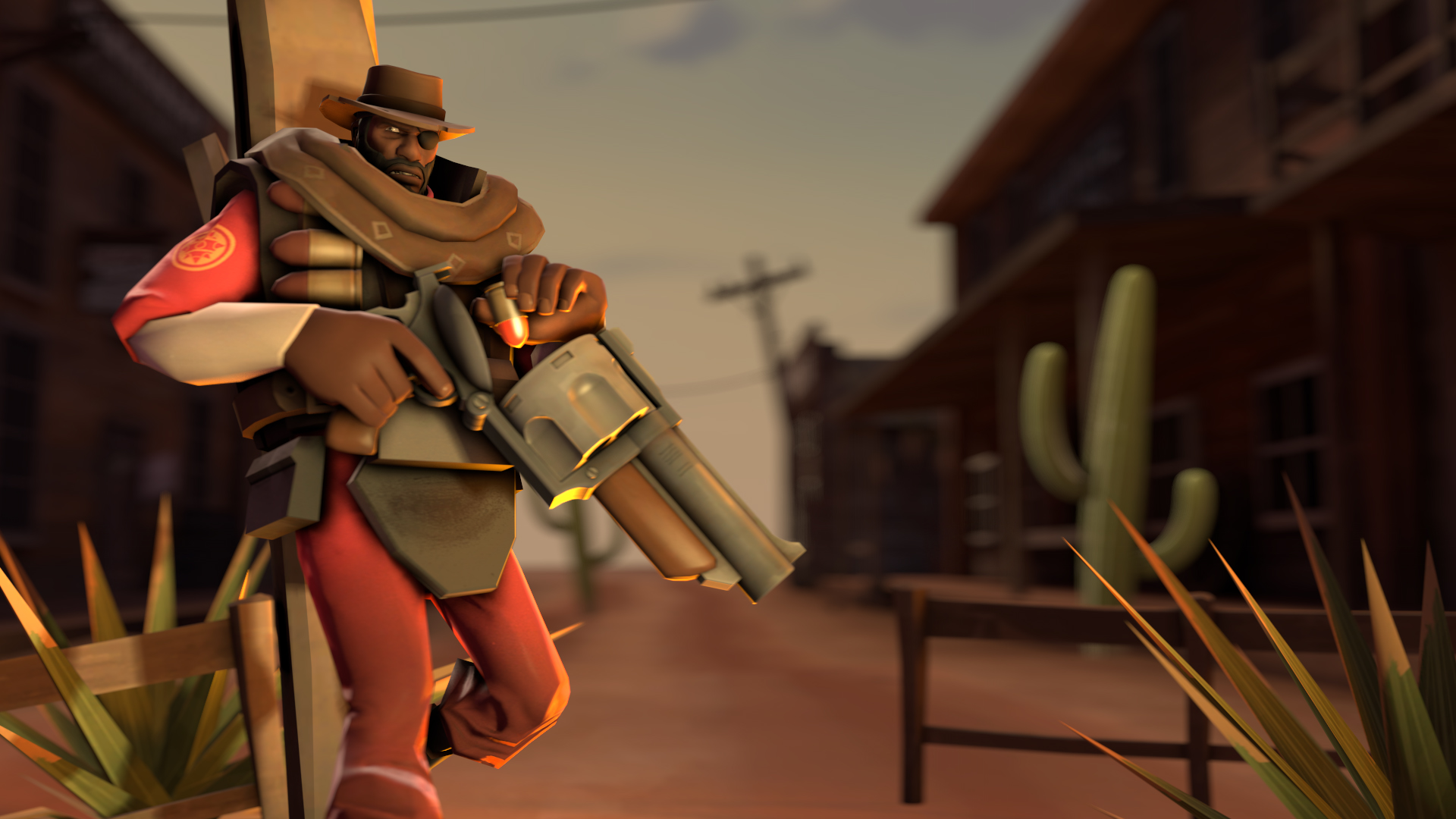 The Badlands Stranger
Collection by
FiveEyes
"A bounty hunter with a big-ass exploding revolver, the wild west just got wilder..." - Bounty Hunter's Brim - High Plains Bristles - Dustcatcher - Fully Leaded - Drunkard's Wrath Models: FiveEyes Texture/other: Gadget JPRAS: Rigging (Western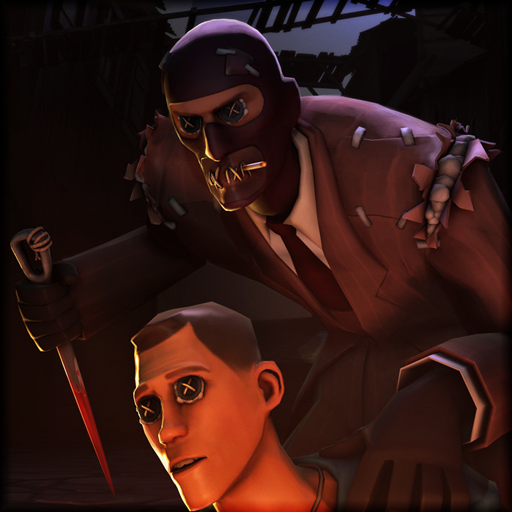 The Stuffed Saboteur
Collection by
void~
Snitches get stitches... A literal last-minute Halloween set for the Spy, designed and developed by Void and Sparkwire. Special thanks to Trey for the facial flexes, and BANG! for the Source Filmmaker poster. Sweet dreams.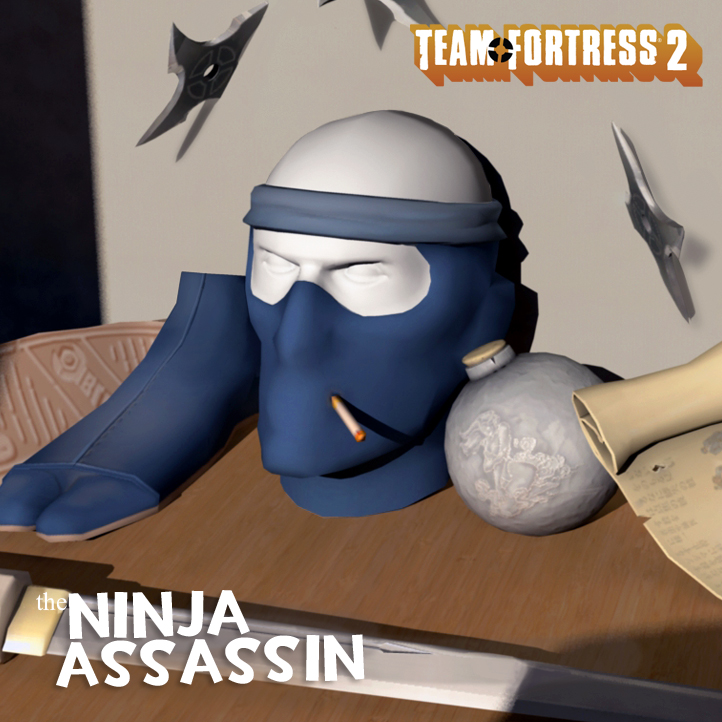 Spy Ninja Assassin
Collection by
* ReznorsRage *
Introducing The Spy's Ninja Assassin Pack. After many years of training in the Art of ninjitsu, the Spy's sensi gifted him a set of handcrafted tools, weapons and apparel as a way of saying "You have out grown my teachings, please don't kill me". Items in

Sons of Arsonry
Collection by
Corvalho
A biker themed set of items for the Pyro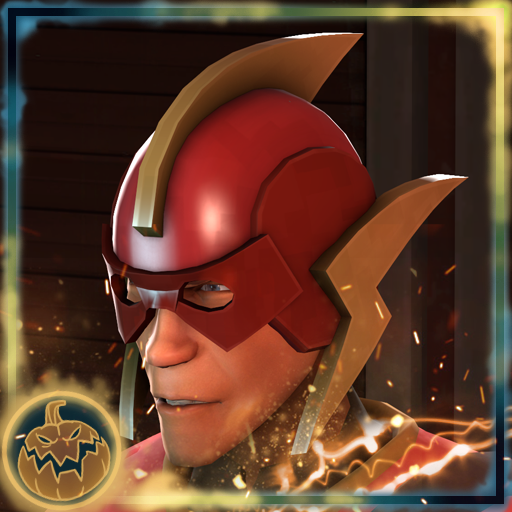 The Bolt
Collection by
Bapaul
Any resemblence to real life action heros (especially those called the Flash) are completely coincidental and unintentional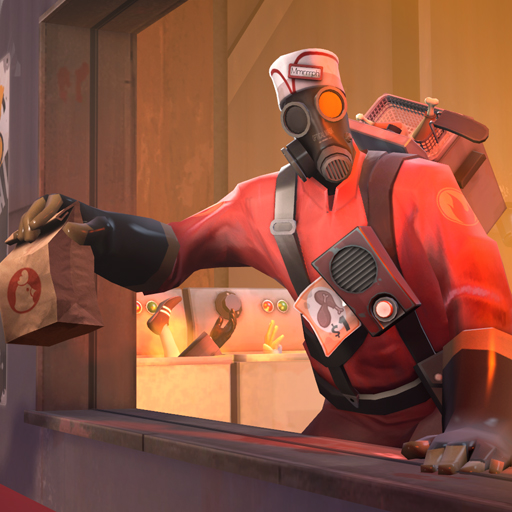 The Fast Food Freak
Collection by
ToxicWeasel
Seriously! it tastes just like chicken!...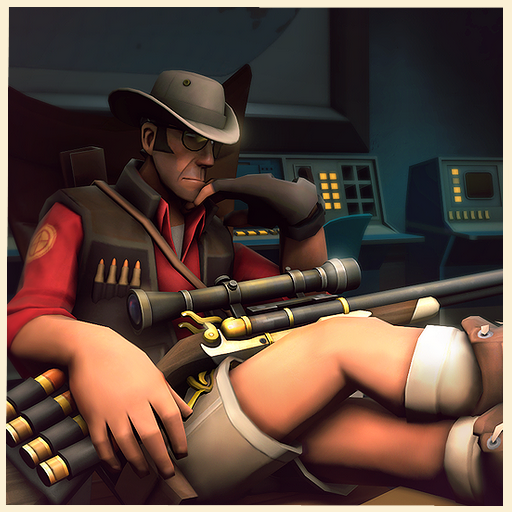 The Savannah Sniper Set
Collection by
Chemical Alia
A collection of trophies the Sniper has earned during his travels.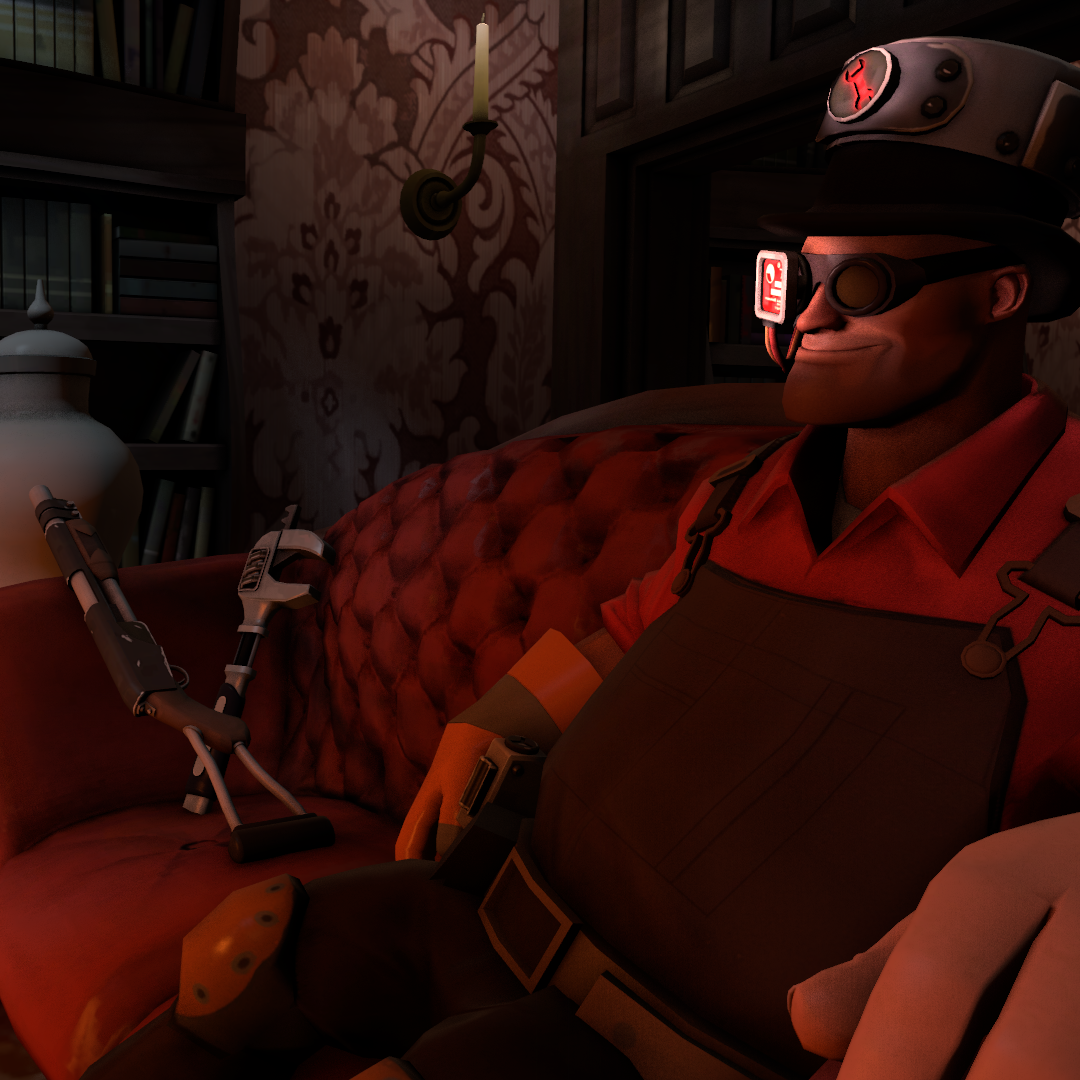 The Sophisticated Scientist Pack
Collection by
The Magic-Ion
The Sophisticated Scientist is a collection of the finest Hat, monocle and assorted weapons combo any engineer with an over active desire for war wants to have on his head/shoot with his hands/use as a bottle opener. The pack consists of 5 items: (Hat)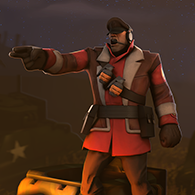 The Ace Commander
Collection by
JPRAS
A war commander set for soldier!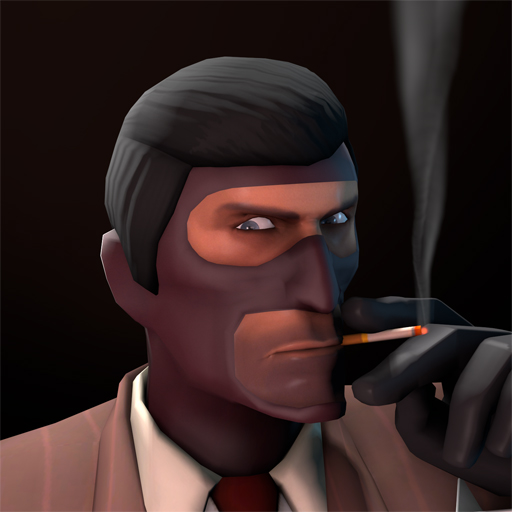 Quantum of Silence
Collection by
SNIPA
Download the mod for The Secret Service (Knife): http://tf2mods.net/mod.php?id=620 Download the mod for Dr. No (Hat, Toupee): http://tf2mods.net/mod.php?id=621 Download the mod for License to Kill (Revolver): http://tf2mods.net/mod.php?id=622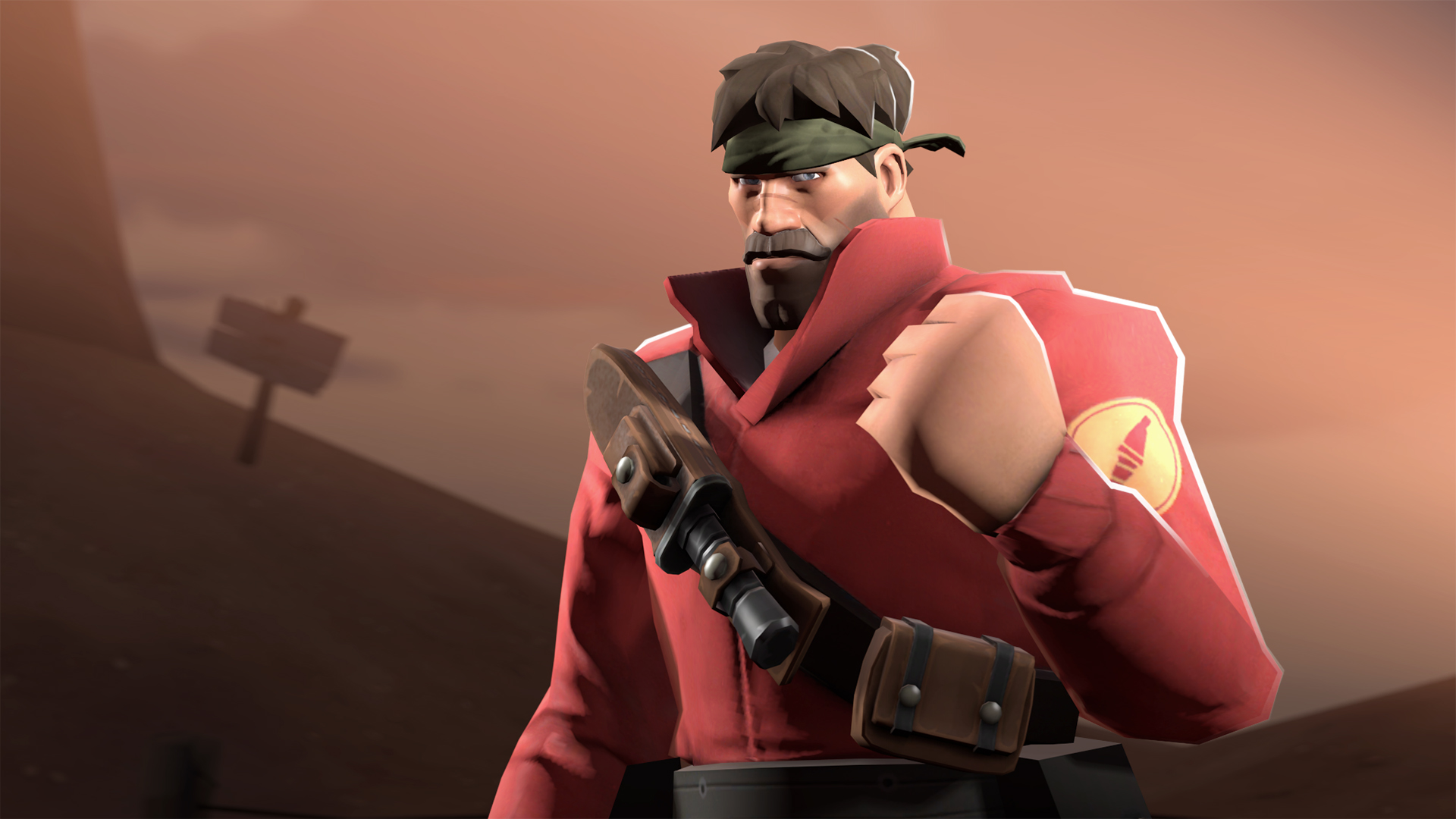 Mann of War
Collection by
donhonk
These items will make your soldier all of the following. -More Badass -More Handsome -More Bearded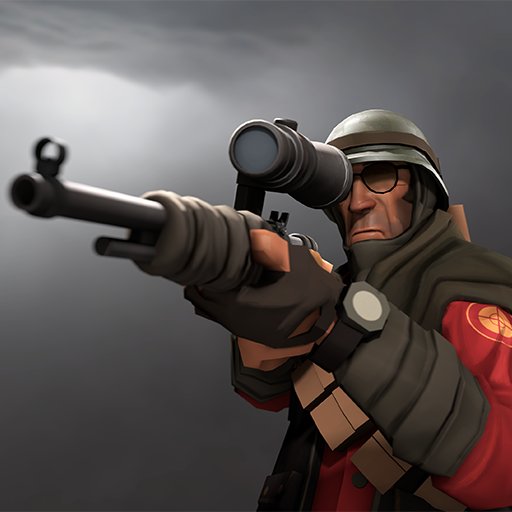 The Bushman's Essentials
Collection by
boomsta
some neat stuff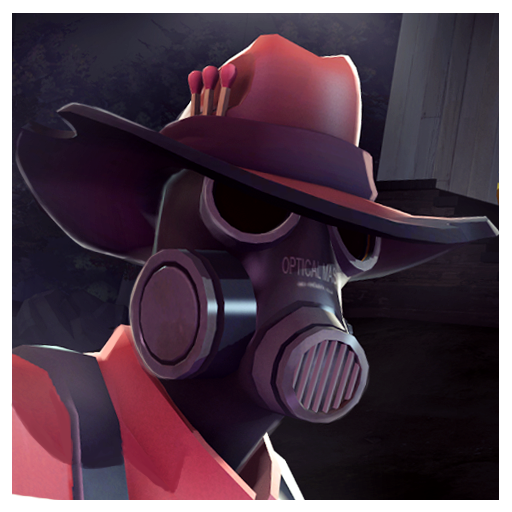 donhonk 2017 Extravaganza
Collection by
donhonk
A collection of my items from this year 2017!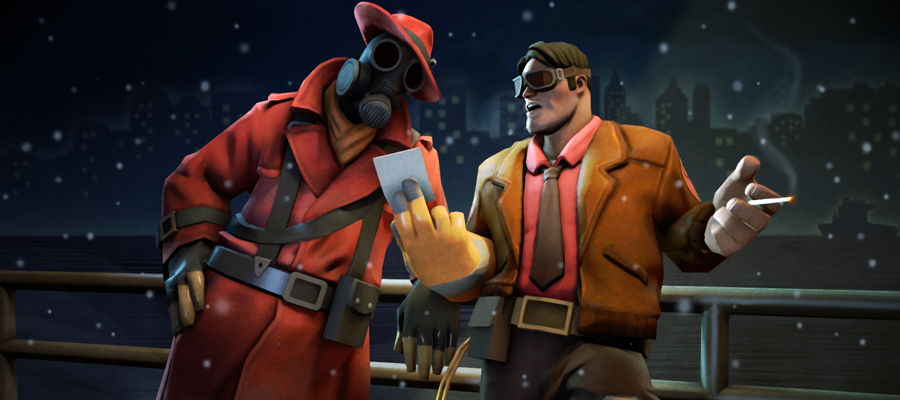 The Soot Covered Sleuth
Collection by
QuestionablyInsane
A gumshoe Pyro set. Comes with a trenchcoat and a fedora. Idea came from feeling like a detective while spy checking as a pyro. :P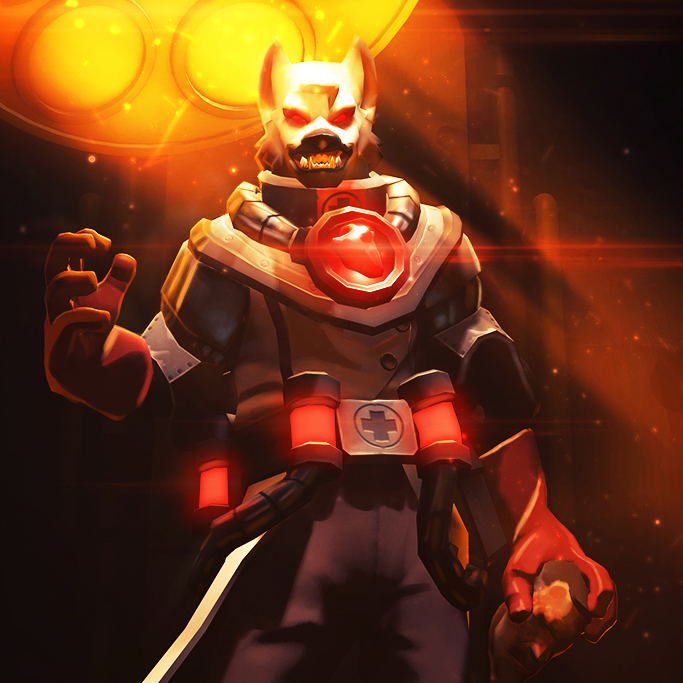 Canis Ex Machina
Collection by
Sparkwire
Release the hound.

The Year of the Dragon Set
Collection by
Jormungandrson
Explore the ancient ways of setting things alight with this collection of Chinese-themed weaponry (and hat)!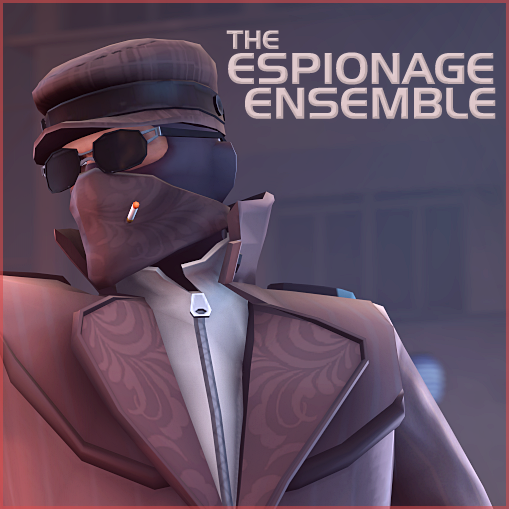 The Espionage Ensemble
Collection by
rook
Just because nobody will see you, doesn't mean you shouldn't look your best. Want any of these as a skin? Click the following links! The Shady Suspect: http://www.mediafire.com/download/da756xa3bs7qa84/The_Shady_Suspect.zip The Cold Case (Chil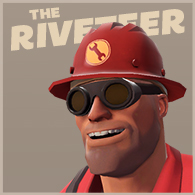 The Riveteer
Collection by
Orko
"Because this battlefield ain't big enough for the both of us."