Showing 1411-1440 of 12,530 entries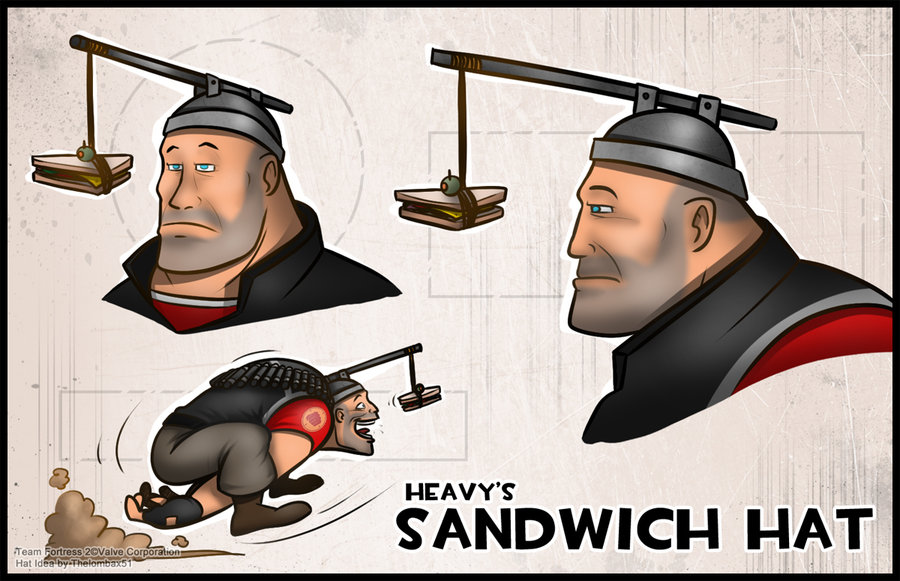 Speedy Sandvich
Collection by
amer al-barkawi
Pros - 20% run speed increase Drops a sandvich upon death Con - Cannot wear a hat while this is equipped Replaces secondary shotgun OH NO! Heavy is distracted! Turn speed -10%

Black Mesa
Collection by
Metta
HL Items from the market.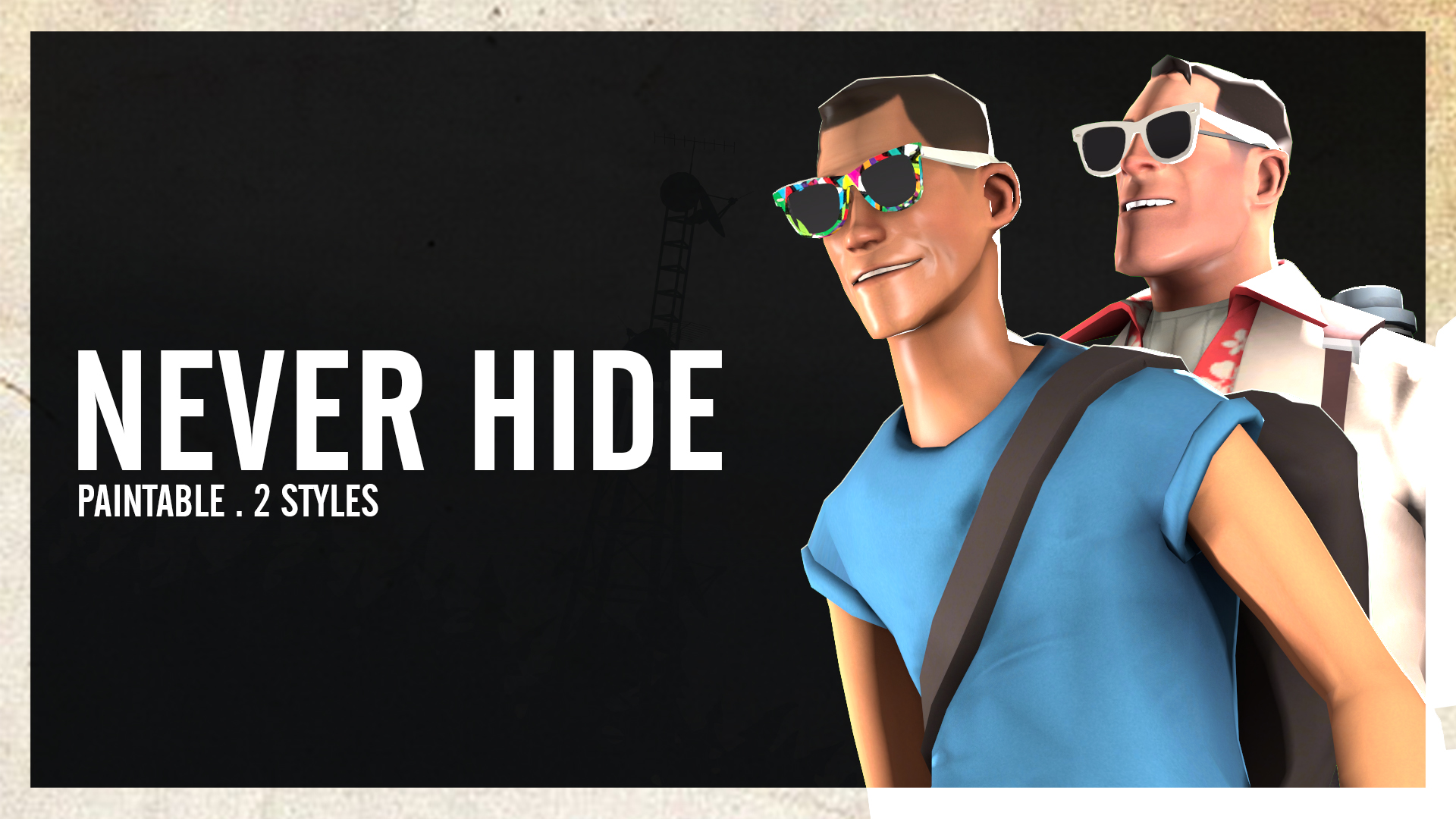 Never Hide 2.0 Styles
Collection by
Lil DOUD
The Styles Of Never Hide 2.0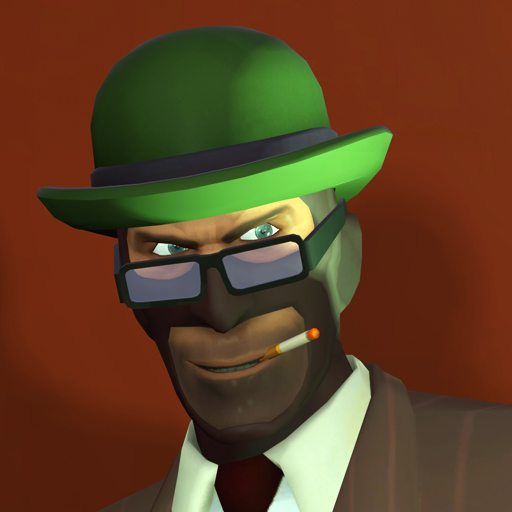 Riddler
Collection by
Evil_Knevil
Riddler Hat and Tie for the Batman Contest Models/Promos: Evil_Knevil Textures: NassimO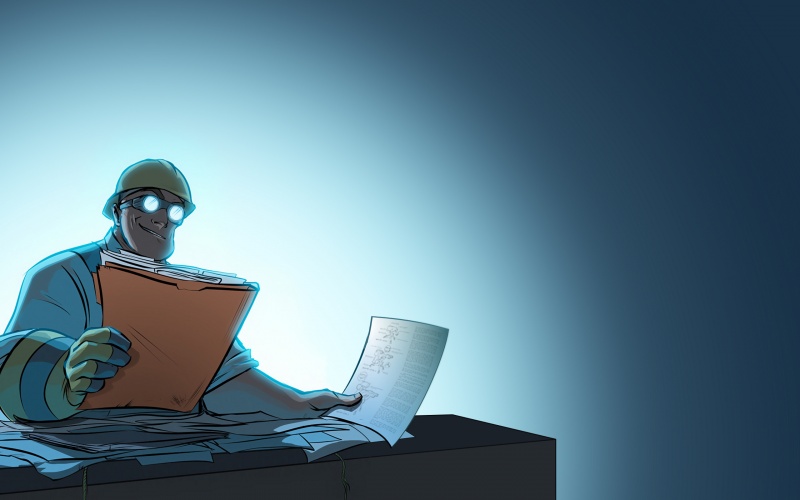 Engineer goodies pack
Collection by
Chris
This is a pack of my favorite engineer weapons Credit to autors the items are great !!!!! I didn't steal any idea or items I just made a pack of what workshop items I like to engineer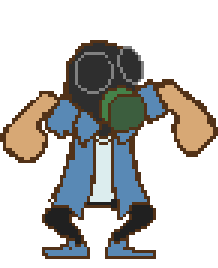 Meta's Collection of Pyro Gear.
Collection by
Metaru
Nothing Fancy, stuff i'd particulary want to see in game for the class i play the most.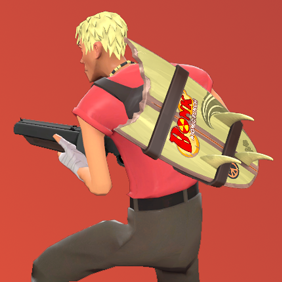 Surfer Scout
Collection by
<<GT500>> JZeeba
Surfer-themed summer items for Scout.

The Four Eyed Support
Collection by
Corvalho
A colection of nerdish items for the engineer.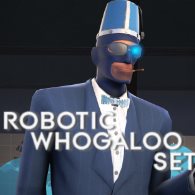 The Robotic Whogaloo Set
Collection by
Mark Unread | TF2SP
Note: This wasn't never part of the Robotic Boogaloo set, so please don't spam "Robotic Boogaloo is over etc." please Edit: It looks like that maybe there will be a Robotic Boogaloo 2 one day. Those items will be for the future Robotic Boogaloo 2 if it wi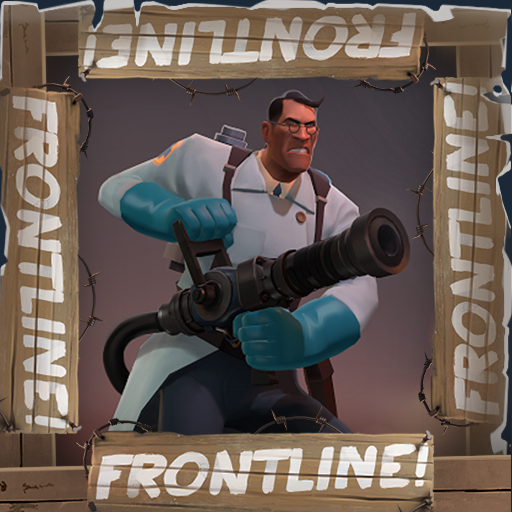 Stuff I want to be added in the Frontline Update
Collection by
CarlmanZ
When/If the Frontline Update happens, I want this stuff to be the things that are added. Note: I made none of 'em.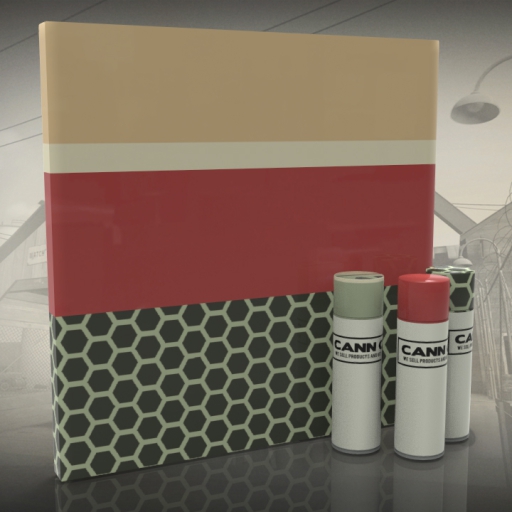 Vipes' Warpaint
Collection by
Vipes
A collection of all my Warpaint/Weapon skins Want to get into making your own Warpaints? Follow this nifty guide by CoBalt: https://steamcommunity.com/sharedfiles/filedetails/?id=500416008 Need something to get a head start on promos for your warpain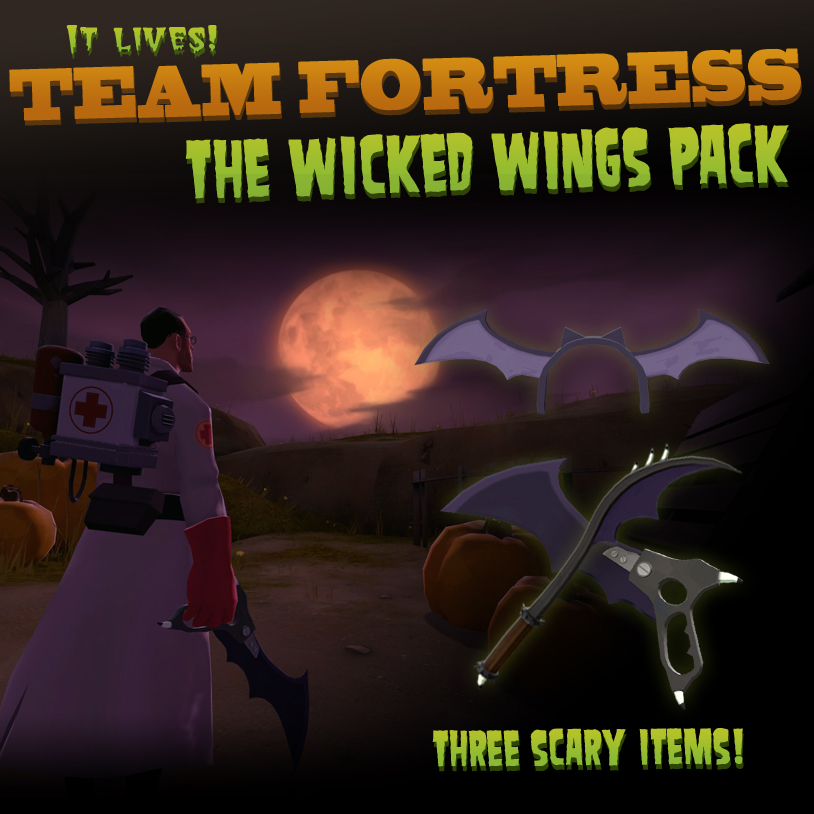 The Wicked Wings Pack
Collection by
HellJumper
A spooky Halloween set created for last year's Halloween. Sadly most of the content was Valve-made for that update, but it's always a possibility to add these during the next Halloween! The pack includes 3 models (2 weapons, 1 all-class hat). For more info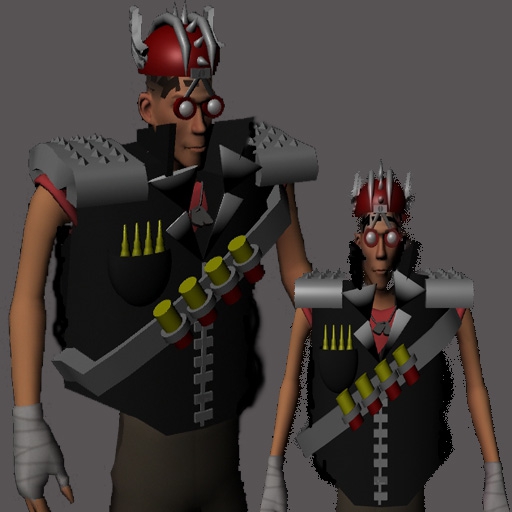 Into The Darkness: The Abominations Of The TF2 Workshop
Collection by
Anime Porn Nazi
You have come too far.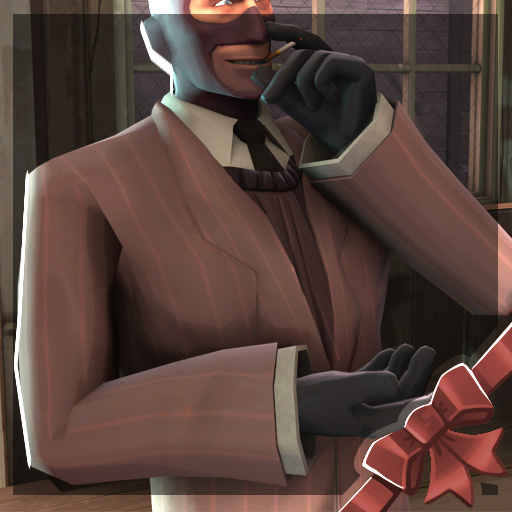 The Intellectual Infiltrator
Collection by
CoBalt
Some say looking smart is its own form of intelligence.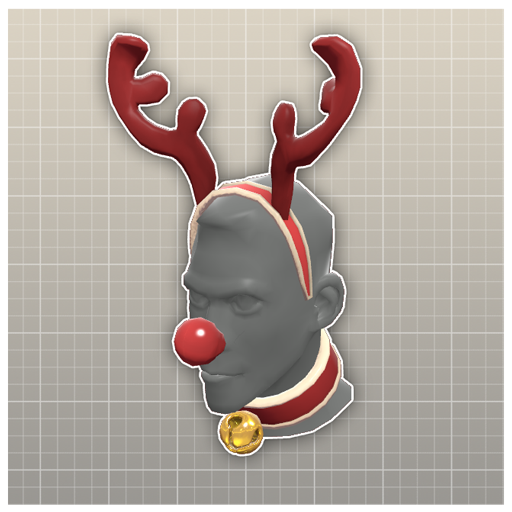 Rudy's Replicas
Collection by
>>--The Heartsman--->
A collection of Rudy's festive hat and misc combo.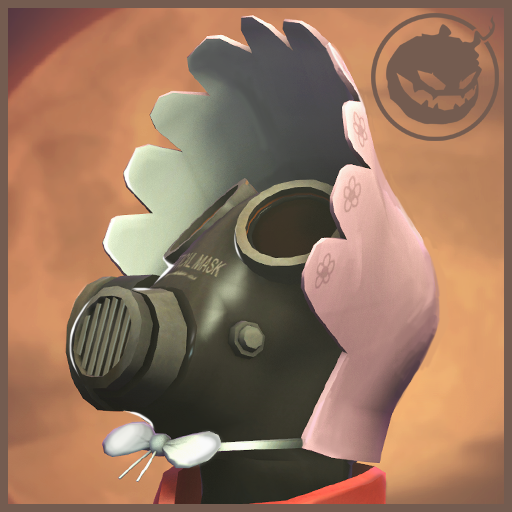 The Big Baby
Collection by
Uncle Grumpskin
Pyro's Halloween costume! Or is it... ?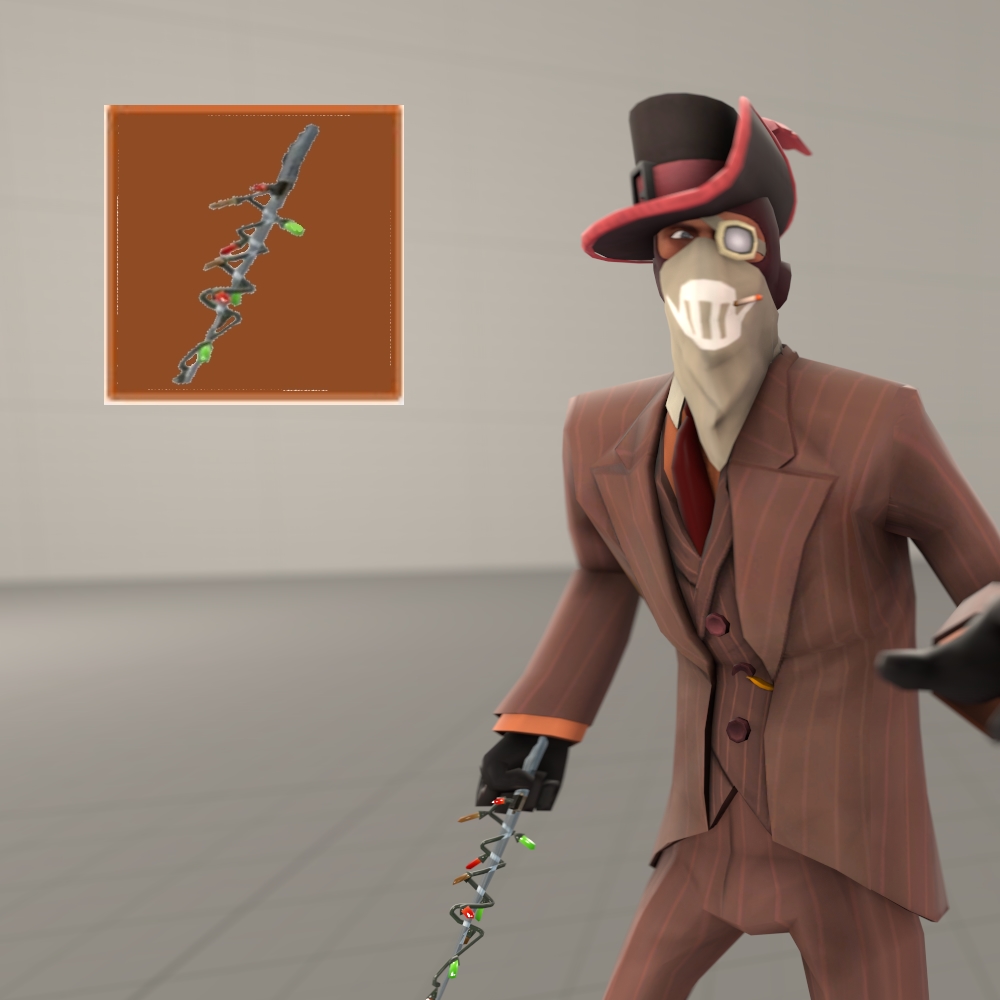 Strange Festive Spy-cicle
Collection by
Kombat Wombat
This is my sugestion for an item that should be in the new naughty crate. It would be the perfect strange festive and it's a very popular weapon. It is already pretty Christmassy but with an added addition of lights who could resist? Tell me what you think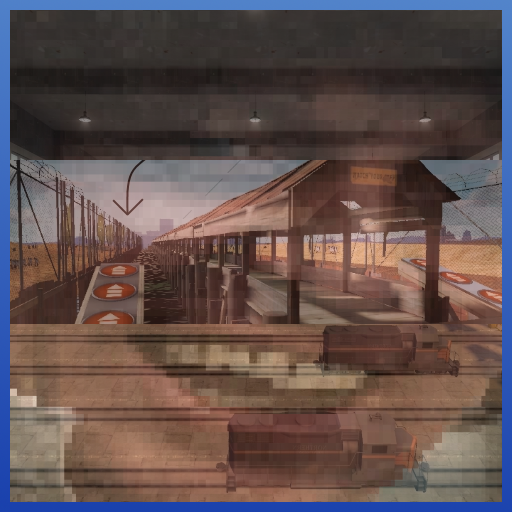 The Cursed Map Trilogy
Collection by
Whomobile
Turrrrrrrrrrrrrrrrrbine, 2fooooooooooooooooort, and Weeeeeeeeeeeeeeeeell, these weren't the first exaggerated maps to be made, but they were the ones that started the stupid fad.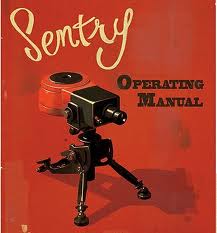 Engineers Demise
Collection by
<MOOSE-OF-ANAHEIM>
This is a Bundle of super-great weapons, hats, misc, and sentries? Enjoy, Engineer

West Front Digger
Collection by
Duckdog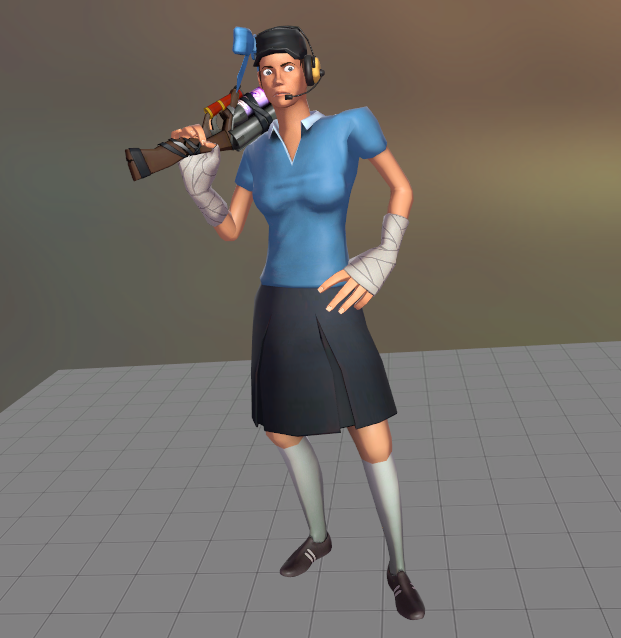 Reasons why we need female versions of the TF2 classes
Collection by
trainguy111
As you all know, there are reskins of the TF2 classes that can make them females. The items I have listed here are various reasons why I'd like to see the female versions of the classes in the official game. Please note that the following items is OK for b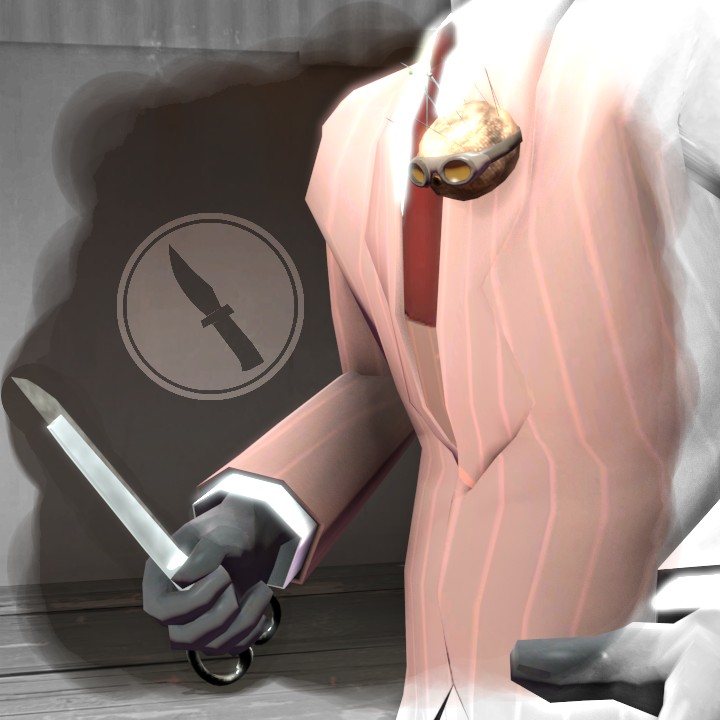 The Tailoring Triggerman
Collection by
darkychao
If you want a suit made right, you do it yourself.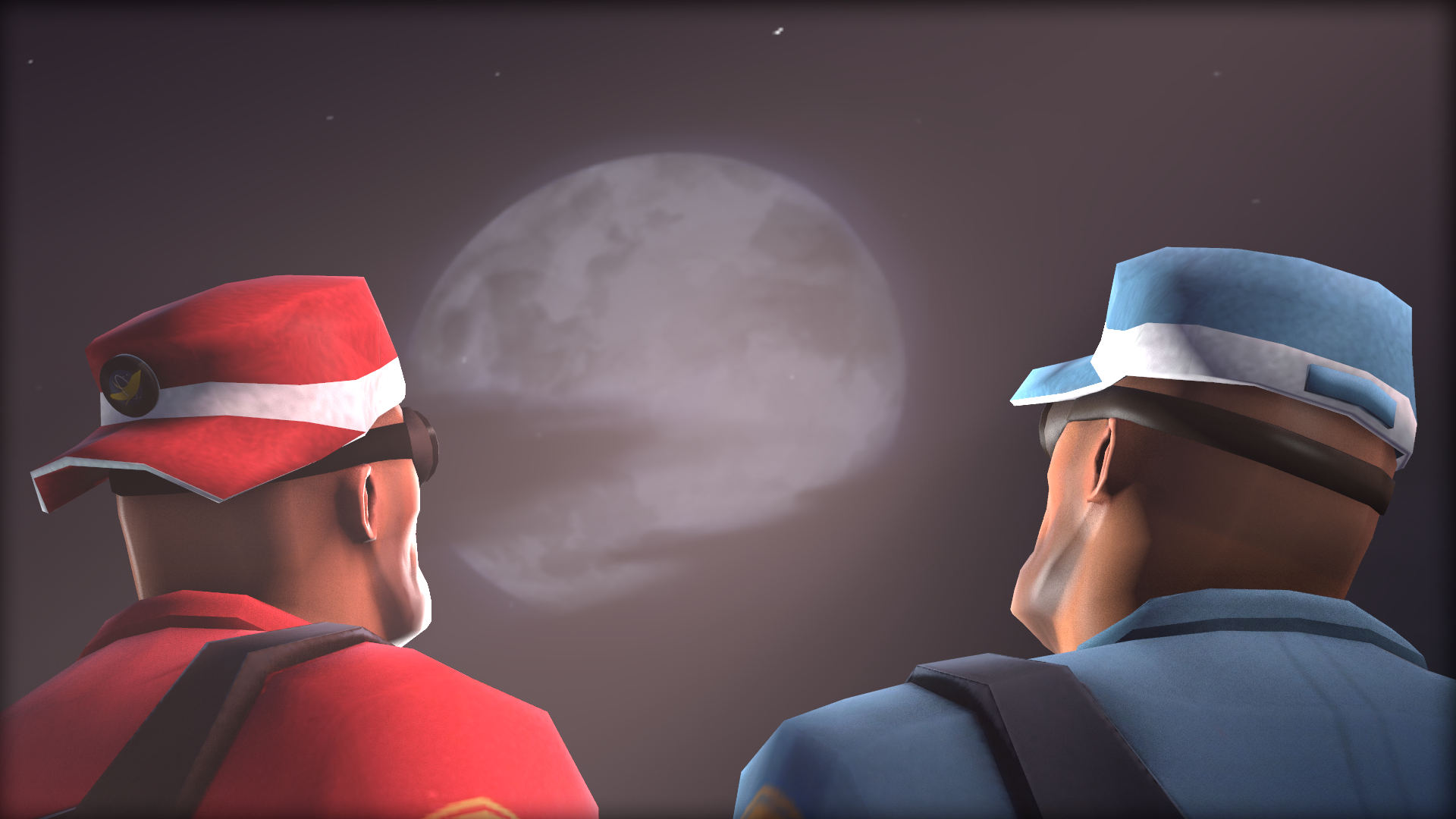 Spacetraveler's Spacecap
Collection by
Seeaitch
Spacetraveler's Spacecap

Halloween Goodies
Collection by
Miles Spineless
Well,Valve just announced http://www.teamfortress.com/post.php?id=8830 that ,and the Halloween update was almost my Fav. update,so im gonna make a Collection only with Halloween Items :) .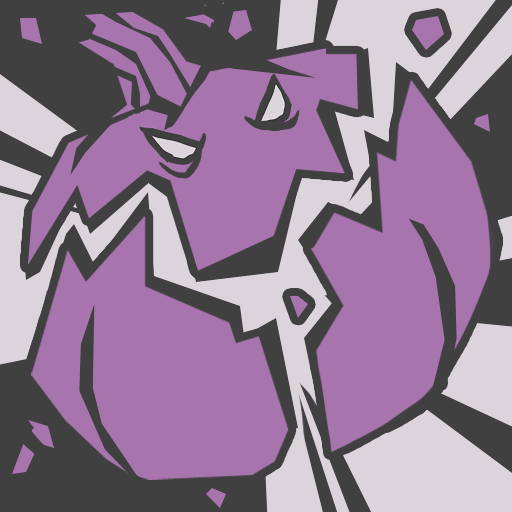 Retro's Spooky Scary Workshop Collection 2015!
Collection by
- ̗̀fuzzymellow ̖́-
A collection of all the Scream Fortress items I've collaborated on this year, as well as a small selection from years past! Check it out~!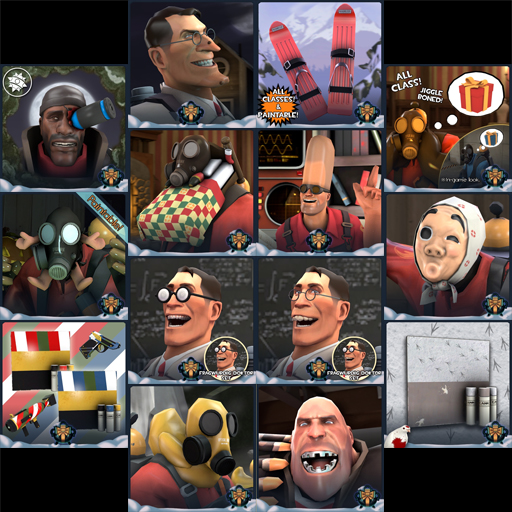 Nightmare Before Smissmas Items from RIKUSYO
Collection by
[RMF]RIKUSYO
Nightmare Before Smissmas Items from RIKUSYO Nightmare Before Smissmas

TF2 Weapon Skins/War Paints
Collection by
Jaiden
Workshop TF2 Skins. Picture not related.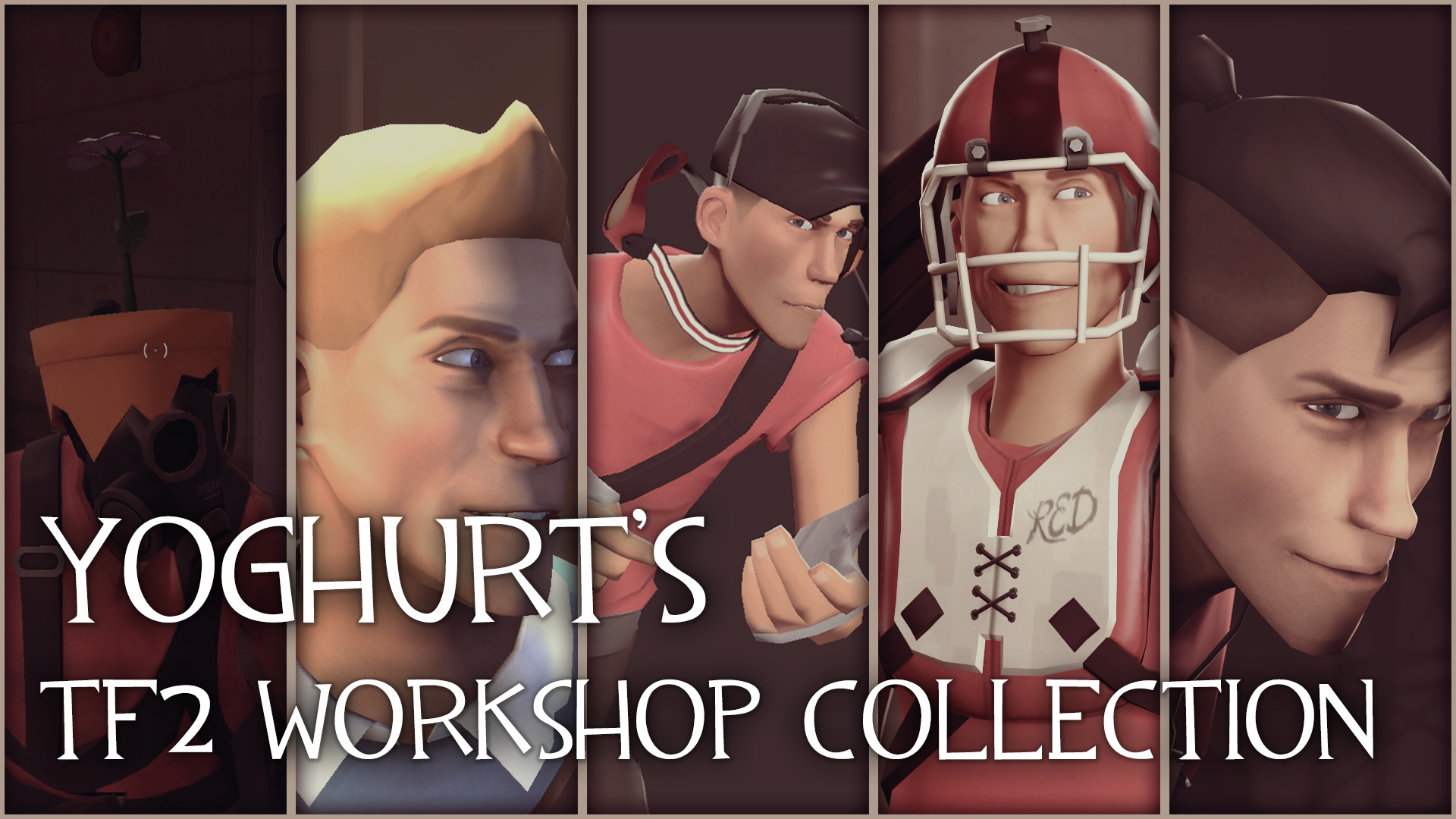 Yoghurt's TF2 Workshop Collection
Collection by
🐲 ヨーグルト
Here you can find every TF2 workshop item i have released! There's not much yet but i'm sure there'll be more to come. Sometimes i also release my workshop items as mods which you can download here: http://gamebanana.com/members/submissions/skins/1208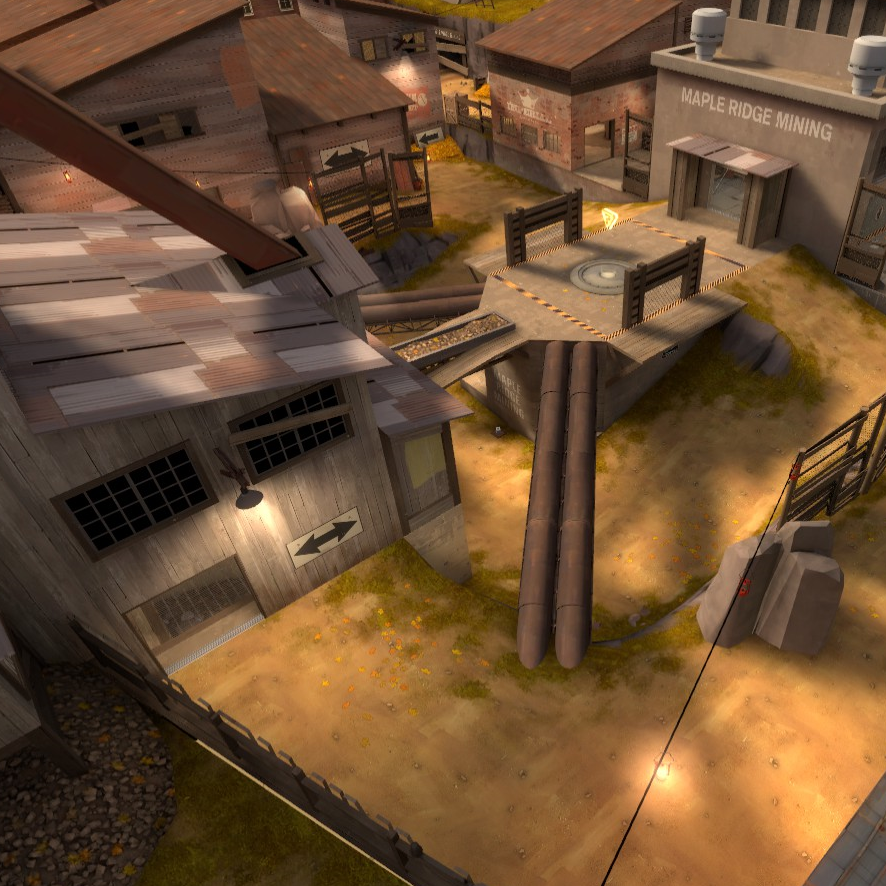 Around the World in Eighty Ber's (Map Collection)
Collection by
Berry
Here is where I put all my finished maps to keep them in a tidy collection out of the way. There will always be more to come, so if you're interested feel free to Subscribe (or subscribe to all for new ones to be added when they're done). For those curious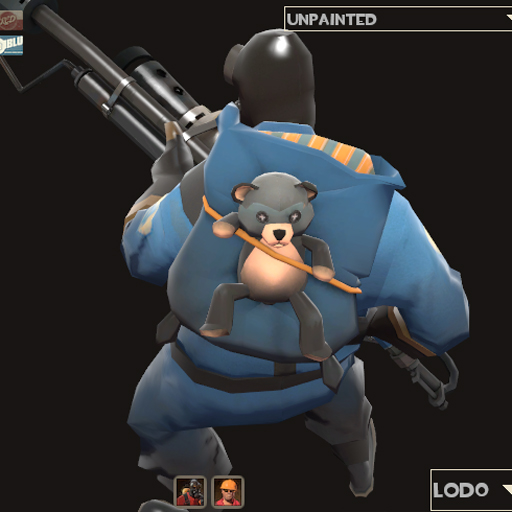 Comforting Companion
Collection by
Voodoo
Comforting Companion: 3 Styles Sometimes battle away from home can be rough, Always good to have your pillow and teddy to ease the pain. ========= 3 Styles: Comforting Companion: Red has plain pillowcase, Blu has stripes. Opposite: Blu h