Greenlight is being retired
. For more information on how to submit games to steam, refer to
this blog post
.




Hello Everyone,

Thank you all for your generous support ! We have almost 150 backers, and still 20 days to go. We have reached already 47% of the campaign goal. Feedback from all platforms has been really great.
Moreover, we have now some awesome volunteers translating the game to different languages. Many talented video game artists, and musicians have connected us, and wanted to join Lost Sol- team. We will make it real !


Thank you Invision Community for this awesome update on Lost Sol !

http://invisioncommunity.co.uk/2017/04/05/lost-sol-comes-steam-greenlight-indiegogo/
While designing Lost Sol, I kept the chance of multiplayer always in mind. In Lost Sol, All ships, stations, asteroids, etc. can be packed into text format (JavaScript Object Notation). This allows for those objects to be transported between databases. Currently it allows for easy sharing of these assets in steam workshop or by simple file shearing. This system was initially intended for preparing the way for Multiplayer, if the game ever reach became a success.

This is where we need your help. Without community support, I cant continue to improve and expand Lost Sol. We all would benefit from everyone sharing this project with their friends.

Thank you all for your comments on Lost Sol :)
As the game continues to develop, I want to improve the game content, add new features, and improve user experience with better audio, and art. 

These listed ideas below are subject to change as the project continues to Alpha stage, depending on the community response. The most demanded features will be prioritized.


More Structures : Increasing the variety of structures that can be built on the ship. 

Extensive Research : Discover new structure options, and improve the current ones.

Higher Tier Structures : More structure variations, which are tied to the research system.

Character Learning : Allowing your crew to learn skills as they do tasks over time.

Deep Characterization : Addition of traits for characters, and a backstory.

Limited Modding Support : Allowing for aspects of the game to be tuned, and changed.

Space Regions : Different properties for different regions of space, all the way to Europa.

Bookmarks : Similar to EvE-Online, can be used for marking out, and naming points of interest to return later.

Endgame Storyline : Completing the story arc for those who want to pursue it.

Your Imagination : Contact me by email, PM, comments, comment underneath game updates, comment under YouTube videos, make a Reddit post, share them in Steam, comment under blog posts about what you have in mind. This is not a one-way street, you will affect the development of Lost Sol with your feedback, and ideas. 
As a part of the modding support, offering Lost Sol in multiple languages is only one of many features I want to provide.

Language files usually stays in your Game Directory/Data/Resources folder. Anyone that is willing to help us provide the game in a different language can reach this file, you can also download it from English Language File [dl.dropboxusercontent.com].

Lost Sol uses "Res_..." keywords to access the corresponding text in a language file. This enabled us to easily translate Lost Sol into several languages.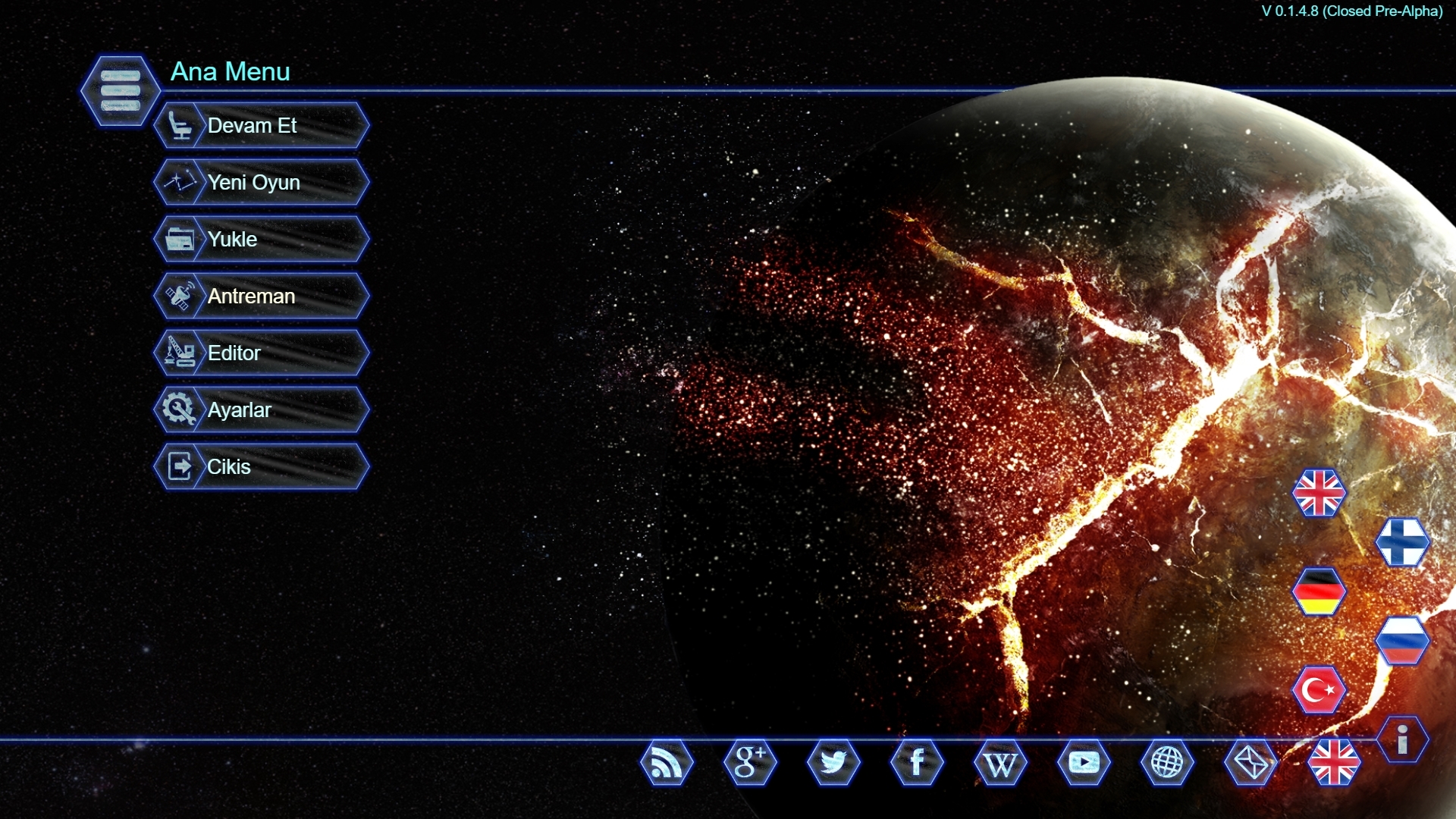 Let us know what you like and dislike about Lost Sol with your feedback :)