Official Group
Your Doodles Are Bugged!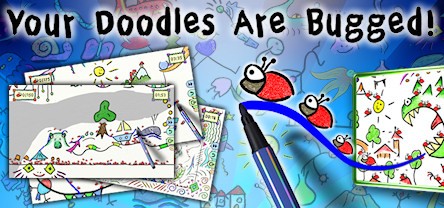 Master Doodler Club
173 Members
|
15 In-Game
|
56 Online
|
0 In Group Chat
This is *the* group for fans of buggy games! ;-)
Your Doodles Are Bugged! Homepage

YDAB! Online Doodle Library

Spyn Doctor Development Blog

Click on any of the images below to make it your new profile avatar.
An update with version 1.1 was released. This update adds new save features:

- Mid-level save/: You can now leave a level in the middle of playing it, save your progress, and later return and continue where you left of.

- Checkpoints: When you make a mistake, you can go back to the previous checkpoint to undo your mistake - provided that you remembered to save a checkpoint before.
Leave a comment