Hivatalos csoport
Tower Wars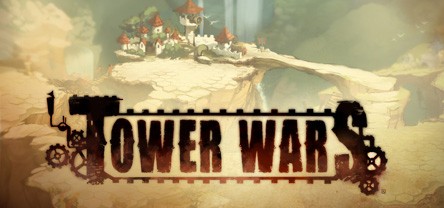 Not tower defense, you fools! Tower WARS!
10,400 tag
|
154 Játékban
|
2,560 Online
|
0 a csoportban cseveg
For Tower Wars support, please see our Steam Forums http://steamcommunity.com/app/214360/discussions/1/


Tower Wars is a new and unique spin on the competitive multi-player tower defense genre! The game combines elements of tower defense, real-time strategy, and all-out multi-player mayhem to bring you a completely unique experience, delivered with a fun and funny not-so-old world style!

Features:
-Play Tower Wars online in 1v1, 2v2 and 3v3 ranked or unranked matches!
-Build and upgrade unique towers, creating lengthy mazes to punish incoming enemy units!
-Upgrade, assemble, and unleash multitudes of specialized units in massive attack waves!
-Unlock and upgrade technologies to bolster the stats and functions of your units and towers!
-Compete in the online leaderboards!
-Steam! Features include achievements, leaderboards, matchmaking, and stat tracking!
-Need a break? Play one of our offline classic tower defense maps for a quick Time Trial diversion!
-Get on board! Help us bring you MUCH MORE! The future looks bright for Tower Wars!

Introducing the all new co-op mode!
-Join up with your friends to protect the rum in the new 1-3 player co-op map, Royal Rum-Bowl!
-Adjust and rebuild your maze after enemy pirates bomb, smash and utterly destroy your towers with randomized enemies and events!
-Compete in 3 new leaderboards for solo, duo and trio scores!
-Enjoy other goodies like a new environment, achievements and music!
-Featuring the new and improved steel plate hex, state-of-the-art craftsmanship of the KING's own forges! Unfortunately, it has virtually no affect on towers built upon them... it simply has the appearance of being tougher.

THEY'RE HERE! Our BRAND NEW SINGLE PLAYER Mode is LIVE!
-All-NEW Single Player mode added! Challenge 10 unique AI bots with various skills and tactics!
-New Steam Achievements for playing against and defeating the new AI bots!
Tower Wars Steam Forum

Profilod új avatárjának beállításához kattints az alábbi képek bármelyikére.