Official Group
Tidalis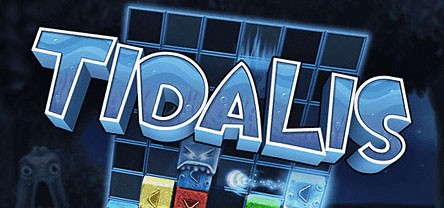 355 Members
|
16 In-Game
|
95 Online
|
0 In Group Chat
No information given.
It's been quite a saga, if you've followed along all this time. All that extra time paid off!
At this point we have what fans have
nearly-universally hailed as a worthy successor
to the original classic. We still have plenty more to do prior to 1.0 in Q2 of 2019, but the game is ready to play now and we hope you'll come enjoy it and give us further feedback.
Pick up the game now for 10% off!
New To AI War?
The original AI War is widely considered
one of the top strategy games of all time
, with a central mechanic that no other title has replicated.
Humanity has already lost the war, and now you command the last remnants in a desperate campaign to take back the galaxy.
More than most strategy games, your actions have consequences: taking every minor outpost you see is a surefire way to alert the enemy and spell your own doom.
Strike smart, capture new technology, and bring down a foe that overmatches you in every way.
What's New In 2?
The sequel improves the UI, the graphics, the audio, and many of the core mechanics. It's an across-the-board upgrade.
But even more than that, it brings in new friends and foes alike -- large factions are now possible, with their own sophisticated AI, economies, and rules.
Marauders are now able to conquer territory, and build up their own bases if left un-checked. The nanocaust feeds on the strength of those around it, while the macrophage happily grows in the background, sending out spores...
Enjoy the classic human vs AI cage match, or expand to a much wider living galaxy.
25% off Loyalty Coupon!
If you own the original AI War, or The Last Federation, or Bionic Dues -- check your inventory on Steam! You may need to restart it, or log out and back in. Inside, you'll find a coupon for 25% off on top of the launch 10% discount. Both are only valid this week, so hopefully this isn't sitting in your inbox too long!
See 1 comment