Grupo oficial
Squad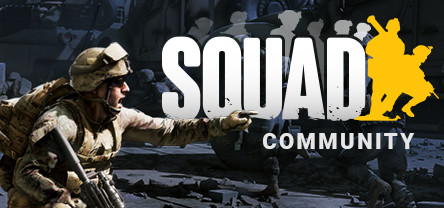 Welcome to Squad
393,282 Miembros
|
5212 Jugando
|
57,200 En línea
|
401 En el chat del grupo
Welcome to the community for Squad!

Make yourself at home, and don't be afraid to ask questions to the community/development team.

Squad is a large-scale online multiplayer first-person shooter that aims to capture combat realism through communication and team play.

Major features include vehicle-based combined arms gameplay, large scale environments, base building, and integrated positional VoIP for proximity talking & radio.
Squad Website

Squad Forums

Squad Discord

Haz clic en cualquiera de las siguientes imágenes para convertirla en el nuevo avatar de tu perfil.