Oficiální skupina
RIFT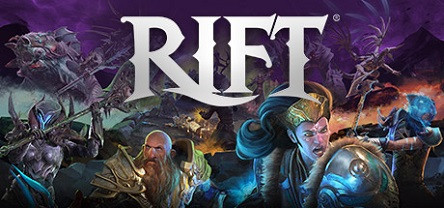 Massive Dynamic Battles and More!
42,666 Členů
|
2078 Ve hře
|
7,442 Online
|
1 V konverzaci skupiny
Download RIFT and enter the vast, magical world of Telara. Experience an unprecedented class system, massive dynamic battles, and player housing like you've never seen before – all for free.


BUILD YOUR PERFECT CHARACTER
Create a character and class to fit the way you play: Start by choosing from six races and dozens of unique Souls, each with hundreds of traits and abilities. Mix and match on the fly and re-specialize anytime you like.
MASSIVE DYNAMIC BATTLES
Telara is a living, dynamic world where chaos can erupt at any moment. Whether you're battling planar invasions or ancient titans alongside scores of your fellow Ascended, the next adventure is always near!
DUNGEONS AND RAIDS
In the deep, dark places of Telara, foul creatures breed, scheme, and hoard the treasures of ages. Gather your friends and delve into dozens of dungeons and raids for groups of 2, 5, 10, and 20 players.
Official RIFT Website

RIFT Account Center

Follow RIFT on Facebook!

Klepnutím na libovolný obrázek níže ho nastavíte jako nový avatar vašeho profilu.