Officiel gruppe
Lunar Flight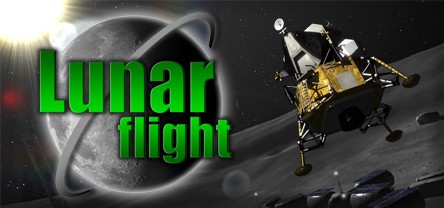 Welcome to the Official Lunar Flight Steam Group
2,345 Medlemmer
|
17 I spil
|
564 Online
|
0 I gruppechat
A modern take on the classic arcade game, Lunar Lander, Lunar Flight extends the experience to a fully, fictionalized & accessible Lunar Module Simulator providing a variety of mission types involving Transporting Cargo, Acquiring Data at Survey locations and locating Lost Cargo.

Completing missions earns experience points and money to be used to Refuel, Repair and Upgrade the Lunar Module. In addition to missions there are Time Trial challenges complete with Online Leader boards and a globally ranked 'Pilots' Leaderboard, ranked by experience. To round out the game there are a variety of Achievements to provide additional challenges and objectives.

A truly unique and challenging flight simulation experience, Lunar Flight will give you many hours of immersive, addictive & rewarding gameplay.

Official Lunar Flight Website

Lunar Flight on Facebook

Shovsoft Youtube Channel

Klik på et af billederne herunder for at gøre det til din nye profil-avatar.