Official Group
Krater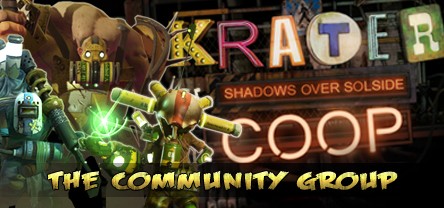 Krater - Official Game Group
2,814 Members
|
32 In-Game
|
610 Online
|
0 In Group Chat
Krater brings you far into the future of a post-apocalyptic Sweden. Once home to IKEA, Vikings and Minecraft, today its primitive inhabitants scavenge the lush overgrown world for technological artifacts.

Join the other freediggers of Krater in the Official Game Group. Learn more about the game and discuss your adventures in the Underside!
Official Krater Website

Krater Coop release October 23

Click on any of the images below to make it your new profile avatar.
Dear residents of Solside,
Today we've released localization in Hungarian and Spanish, provided to us by two amazing community contributors.
Krater 1.1.09 Release notes
New Content
- Added Hungarian Translation*
- Added Spanish Translation**
*Courtesy of Zsolt Brechler
**Courtesy of Fernando Rodríguez Álvarez
See all 26 comments