Official Group
Commander: Conquest of the Americas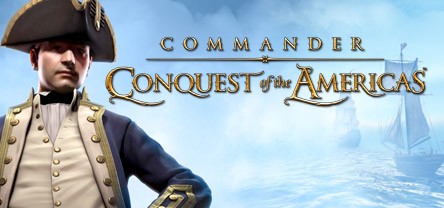 1,398 Members
|
16 In-Game
|
238 Online
|
0 In Group Chat
Combining elements from both trading and strategy games, Commander: Conquest of the Americas will appeal to wide range of players.

Players take charge of one of the many European powers aiming to conquer the New World. Starting from 16th century, players can choose form many different nations, each with their own unique strengths and weaknesses.

Official website

CCotA @ Twitter

CCotA @ Facebook

Click on any of the images below to make it your new profile avatar.
Official Steam group for Commander: Conquest of the Americas available now. Join now and stay posted on updates, news etc.
Be sure to check out the official game
website
[www.cota-game.com]
and stay tuned @
twitter
and
facebook
!
See 1 comment