Gruppo ufficiale
Zeno Clash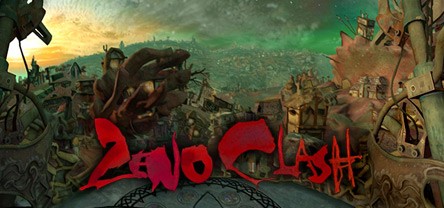 Zeno Clash
4,266 Membri
|
68 In gioco
|
784 Online
|
0 Nella chat del gruppo
Zeno Clash is an action/fighting game set in a punk fantasy world. The game is played from a first person perspective and the combat is up close and brutal.

Experience a deep storyline set in a fantastic world. In Zeno Clash you play as Ghat, one of Father-Mother's many children. Ghat is banished by his brothers and will be forced to travel to unknown places to fight for his life.
Official website

Official Forums

Official Blog

Clicca su una delle immagini sottostanti per impostarla come avatar del tuo profilo.