Official Group
Rock of Ages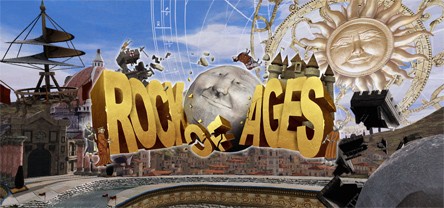 7,948 Members
|
242 In-Game
|
2,352 Online
|
1 In Group Chat
Welcome to the Official Group for Rock of Ages, developed by ACE Team (developers of "Zeno Clash" for PC and Xbox Live Arcade).

We started this group because we're huge fans of Steam, and we want to have a place for fans of our newest game to gather, talk to us, and talk to each other. We hope you'll join, as we'll be releasing some exclusive looks at Rock of Ages (possibly including a chance to get a sneak peek demo of it), holding contests, and doing open chat sessions so you can speak directly to us and our publishing partner Atlus USA!

And if you don't already know about Rock of Ages...

Two castles stand opposed, bridged by an uneven, narrow pathway. One is yours, and you're quite fond of it. See how the parapets catch the sunlight ever so stylishly? The other is your enemy's; they're a jerk, and their crappy crenellations are driving down your property values. Also, their castle sucks, justification enough to try to crush it using an enormous rolling stone. Unfortunately, they'll have a chance to plan and build up some security, doing everything they can to derail your razing rock. Get through their defenses and you're one step closer to crushing their unsightly tower (see also: their hopes and dreams). But don't take your turn for granite. There's a giant boulder headed your way, too...
Rock of Ages Official Website

Watch the newest trailer, "Rock Beats Everything"

Discuss this game on ACE Team's Rock of Ages forum

Click on any of the images below to make it your new profile avatar.