官方组
Battle for Graxia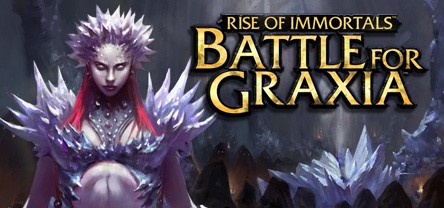 Welcome Immortals to the official Steam group!
1,092 成员
|
8 游戏中
|
144 在线
|
0 在组里聊天
Battle for Graxia™ is an online, free-to-play PC game that expands on the hit Multiplayer Online Battle Arena (MOBA) genre with new, innovative features designed to appeal to both core and casual players.

Battle for Graxia is set in the world of Graxia, 300 years after the events of "Guardians of Graxia,"™ Petroglyph's fantasy-based PC game released last year. Battle for Graxia features the popular action-strategy gameplay of traditional MOBA games, but adds enhanced socialization features, along with persistent character progression – a first for the MOBA genre. Instead of an account- based leveling system, players can advance their Immortals through a diverse, persistent skill tree, customizing and upgrading the characters to unlock unique abilities that persist from match to match.

Players can purchase items via the in-game store to further enhance their Immortals, including new skins and consumable items like in-game boosters and elixirs. Petroglyph plans to release new content on a regular basis, including additional characters, maps, skins, powerful items and more!

Features of Battle for Graxia:

- A core MOBA experience with unique gameplay features
- Free-to-play download on Petroglyph's website or on Steam
- Over 25 unique Immortals with new Immortals added regularly
- Player versus Environment (PvE) and Player versus Player (PvP) - modes
- New Replay Mode and 'White Knight' player replacement features
- Player reputation and achievement badge recognition features
- Account-based items and artifacts for gameplay advancement
Official Website & Forums

Visit the game on Facebook

Visit the game on YouTube!

单击下列任意头像,将其作为您的新个人资料页面头像。