Offisiell spillgruppe
Penguins Arena: Sedna's World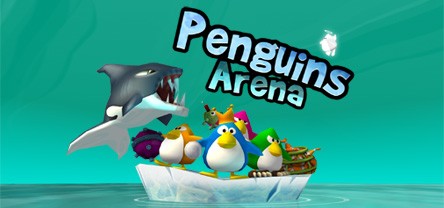 Save the Penguins, Save the World!
1,185 Medlemmer
|
47 I spill
|
313 Tilkoblet
|
0 I gruppesamtale
Penguins Arena is a thrilling and innovative First Penguin Shooter with quick, hectic rounds and where the magic of reincarnation, combined with the supernatural ability to return to the game as a ghost, ensures that your character has every chance to change your tribe's fate, even in the afterlife.


To play with your friend on your server remember to create a "Multiplayer" game and to open/forward the 28000 through 28002 ports to your computer!
Official Website

Official Forums

Penguins Arena on Facebook

Trykk på hvilket som helst av bildene nedenunder for å bruke det som ditt nye profilbilde.