Officiële groep
Penguins Arena: Sedna's World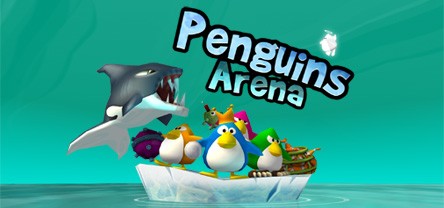 Save the Penguins, Save the World!
1,184 Leden
|
21 In spel
|
210 Online
|
0 in groepschat
Penguins Arena is a thrilling and innovative First Penguin Shooter with quick, hectic rounds and where the magic of reincarnation, combined with the supernatural ability to return to the game as a ghost, ensures that your character has every chance to change your tribe's fate, even in the afterlife.


To play with your friend on your server remember to create a "Multiplayer" game and to open/forward the 28000 through 28002 ports to your computer!
Official Website

Official Forums

Penguins Arena on Facebook

Klik op een van de onderstaande avatars om hiervan de nieuwe avatar voor je profiel te maken.