Grup de joc oficial
Dungeon Defenders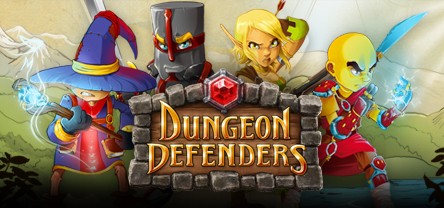 Dungeon Defenders - Out October 19, 2011
24,880 Membri
|
237 În joc
|
4,878 Online
|
18 în discuțiile grupului
An ancient evil has been unleashed on the land of Etheria and it's up to you to defend it in this tower defense co-op action RPG! Create your own hero from one of four distinct classes. Plan your defenses and fight through wave upon wave of enemies in an epic loot fest as you forge equipment, customize & level your character, collect pets and more! Take your hero through multiple difficulty modes and challenge/survival missions to earn more experience & even better treasure. To top it off, you can do all of this with up to 4 friends on the same PC (splitscreen!!!) or online!
Dungeon Defenders Homepage

Dungeon Defenders Facebook Page

Trendy Entertainment Homepage

Clic pe una dintre imaginile de mai jos pentru a o seta ca avatar pentru profil.