Officiell Grupp
Buccaneer: The Pursuit of Infamy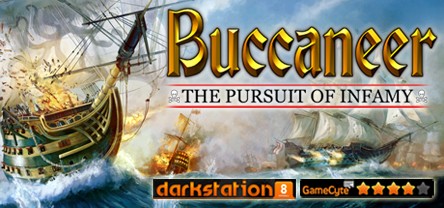 Buccaneer: The Pursuit of Infamy
538 Medlemmar
|
7 Spelar
|
96 Online
|
0 i gruppchatt
Developed by a small indie team at Stickman Studios in Leamington Spa, Buccaneer POI is a single and multiplayer game where players vie to become the most infamous pirate captain of all time.

Taking direct control of a pirate ship in a fully 3D game world, players can battle their way through a 56 mission campaign or compete online across 10 different multiplayer maps.

Raise the Jolly Roger as a Buccaneer or fight for justice as a ship of the Crown in multiplayer mode, with a choice of 24 different vessels.

Or take command of a Buccaneer ship and battle for supremacy against a sea of adversaries in the campaign. 13 different, upgradeable ships are available to the campaign player as they strive to have their name etched in the pirate Hall of Infamy!
Buccaneer: The Pursuit of Infamy

Stickman Studios

Klicka på någon av bilderna nedan för att göra den till din nya profilavatar.