Virallinen ryhmä
Broken Sword 1 - Shadow of the Templars: Director's Cut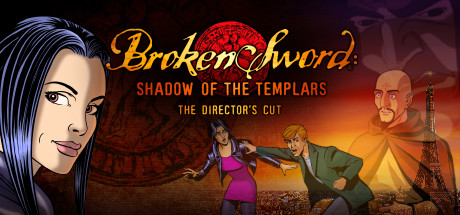 1,694 jäsentä
|
119 pelissä
|
423 Paikalla
|
0 ryhmäkeskustelussa
Ei tietoja.
One of the most frequent questions we receive at Revolution is: "Will you make the original version of Shadow of the Templars available at Steam?"

We're very pleased to let you know that we can finally answer with a resounding "yes" – as part of Broken Sword's 20th anniversary celebrations, the original version of George and Nico's very first adventure is now available as free DLC with the Director's Cut of the game.

For our community looking to be transported back to Paris in the Fall, we've also made Broken Sword - Shadow of the Templars' stunning soundtrack, featuring music from world-acclaimed composer, Barrington Pheloung available as a DLC.

Furthermore, we have a brand new Broken Sword: 20th Anniversary Collection, containing all Broken Sword games, soundtracks, and a fascinating documentary looking at the history of Revolution and the making of Broken Sword. Complete the saga with a 30% discount!
Katso kaikki 27 kommenttia