Grupo oficial
Foxhole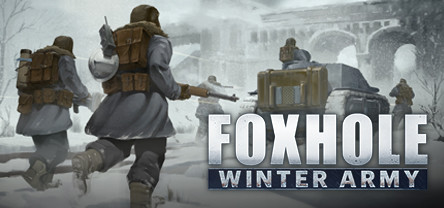 True persistent world warfare
138,082 miembros
|
2402 jugando
|
28,424 en línea
|
334 en el chat del grupo
Foxhole is a massively multiplayer game where you will work with hundreds of players to shape the outcome of a persistent online war. This is the ultimate game of collaborative strategy and tactics. Every action you take can have a powerful effect across a world in a state of war.
Foxhole Website

Foxhole Reddit

Foxhole Discord Server

Haz clic en cualquiera de las siguientes imágenes para convertirla en el nuevo avatar de tu perfil.