Grupo oficial
Foxhole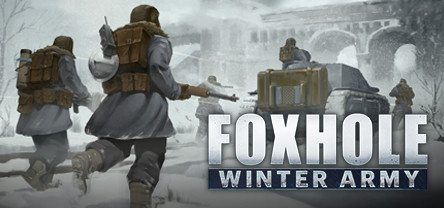 True persistent world warfare
139,473 Membros
|
3241 Em jogo
|
33,193 Disponível
|
345 Na conversa
Foxhole is a massively multiplayer game where you will work with hundreds of players to shape the outcome of a persistent online war. This is the ultimate game of collaborative strategy and tactics. Every action you take can have a powerful effect across a world in a state of war.
Foxhole Website

Foxhole Reddit

Foxhole Discord Server

Clique em qualquer uma das imagens abaixo para torná-la o novo avatar do seu perfil.