官方群組
Rising Storm 2: Vietnam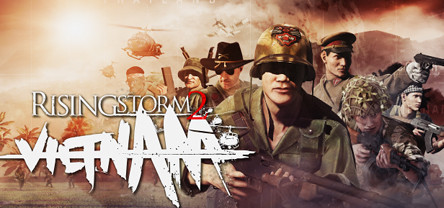 RISING STORM 2: VIETNAM
140,599 位成員
|
3600 遊戲中
|
33,979 在線上
|
390 位群組聊天中
Q: Are There plans for microtransactions or paid DLC?
A: Yes, we are looking at adding cosmetic packs to the game post launch. This will allow characters to have additional items to personalize their in-game characters. This paid content is designed to help us continue supporting the game with new free content for all players moving forward.
Q: Does the game feature a modding SDK? What can you do with it?
A: Yes the game features a full SDK. Modders can do anything from new maps and weapons to full total conversions if they wish. It is most similar to UE3/UDK with game specific unreal script extensions and middleware additions.
Q: What Factions Are Available in Game?
A:
Southern Forces: United States Army & Marines
Northern Forces: Northern Liberation Front (Also known as the Vietcong) and the People's Army of Vietnam (The North Vietnamese Army).
We are looking at adding the ARVN and ANZAC forces as an update at some point during the game's life cycle. But keep in mind that plans can change.
Q: Will Multiplayer Campaign make a return?
A: We have thoughts about how we want to integrate this mode into Vietnam in the future and are currently looking into it. However plans can change.
Q: What Anti Cheat System Does The Game Use
A: The game features both Valve Anti Cheat (VAC) and Easy Anti Cheat (EAC)
Q: What Is The Release Date?
A: We are using the beta waves to help us decide when to release the game. We have not announced any release date at this time.
When Will Beta Wave 7 Be?
We have not announced a time for this beta. We have internal performance, balance and bug goals to meet before we announce the date.
Q: Will There Be An Open Beta?
A: Yes, we plan to have a short open beta before launch to help us stress test any last changes focused around hardware for both clients (performance) and servers (load and performance).
Official Rising Storm 2: Vietnam Website

Twitter

Reddit