Official Group
RAID: World War II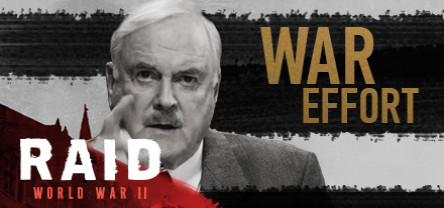 Welcome to Control's War Effort
163,363 Members
|
6545 In-Game
|
46,015 Online
|
643 In Group Chat
Raiders,
I am Control, so listen carefully. The situation is this: Hitler is winning. We need drastic measures and you are those drastic measures. Welcome to Control's War Effort!
The Nazi war machine is going strong and we need drastic measures, you are those measures!
You are the best, most capable killers we could find.
Join the War Effort and set Europe ablaze.
Comradery and intel is of the utmost importance during war time, so join in to discuss and share.
And remember to keep it civil in the group - and fight dirty in the field.
All recruits joining the War Effort will be handed a Starter Kit holding all necessary equipment for battle:
100 Gold bars

1 in-game Jacket for one of the four characters

PAYDAY 2 in-game melee weapon: "Knuckle Dagger"

Steam Character Avatars
Check out the RAID: World War II website

Like RAID: World War II on Facebook

Follow RAID: World War II on Twitter

Click on any of the images below to make it your new profile avatar.