Groupe officiel
Gothic II: Gold Edition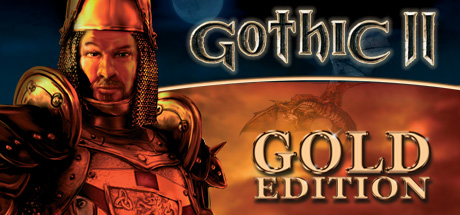 6,950 Membres
|
73 En jeu
|
1,131 En ligne
|
0 dans le chat de groupe
Aucune information disponible.
Dear Gothic community,
first of all, a big think you to you all - Steam announced all the Nominees for the Steam Awards 2017 yesterday. Due to your help and support, we are happy to say that Gothic II Gold is among the Nominees for the "No Apologies" Award. What a great surprise!
http://store.steampowered.com/news/35437/
On December 26, starting 10 am PST time, we can now bring this to an end and start voting for the game we love for being the winner of that category.
The "No Apologies" Award
This award is for the game that you love unconditionally. Does it have some faults? Maybe. Do other people not understand your love for it? Sure. But make no mistake. There is no guilt here. Only pleasure.
We would feel honored if Gothic II Gold gets your vote in that final round.
The whole THQ Nordic team already wishes you Merry Christmas and happy holidays with your families and friends.
Cheers & Thank you very much
Your THQ Nordic Team
Voir les 64 commentaires