Official Group
Sigils of Elohim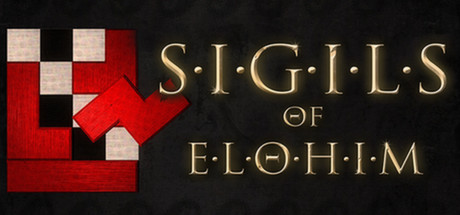 Welcome to the official group for Sigils of Elohim!
1,925 Members
|
33 In-Game
|
345 Online
|
0 In Group Chat
About SIGILS OF ELOHIM
Sigils of Elohim is a free mini-game prelude to Croteam's upcoming first-person puzzler The Talos Principle that challenges players to solve dozens of challenging sigil puzzles under the watchful eye of Elohim.
New puzzle sets will unlock within Sigils of Elohim as the date of release of the main game The Talos Principle comes nearer so be sure to follow us on Steam or Facebook so you can receive a news about it.
About THE TALOS PRINCIPLE
The Talos Principle is a philosophical first-person puzzle game from Croteam, the creators of the Serious Sam series, and written by Tom Jubert (FTL, The Swapper) and Jonas Kyratzes (Infinite Ocean).
Find out more about THE TALOS PRINCIPLE on game Steam Store page
Help us spread a word about THE TALOS PRINCIPLE
Follow the game on
The Talos Principle Steam store page
or join
The Talos Principle official game group on Steam
and invite your friends to it. We organized big giveaway for members of our Steam community. Check giveaway progress and see its road-map on this link:
-- About Disciples of The Talos Principle: Community Game Giveaway --
[www.croteam.com]
Follow us on social networks listed below.
Many thanks for your support!
Check out CROTEAM's official website!

Like CROTEAM's official Facebook page!

Like THE TALOS PRINCIPLE's official Facebook page!