Official Group
SPY Fox in: Hold the Mustard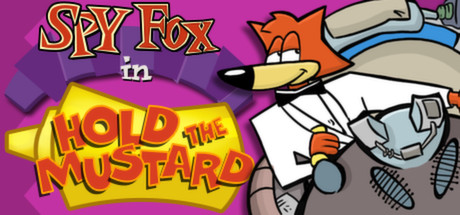 110 Members
|
6 In-Game
|
35 Online
|
0 In Group Chat
No information given.
Hello Everyone,
A new update for SPY Fox: Hold The Mustard is now available which contains the following:
I have updated ScummVM from 1.6.0 to 1.7.0 across Windows, OS X and GNU/Linux.

opengl_nearest is the new display renderer. This provides really sharp looking graphics and also ensures 100% Steam Overlay functionality for Windows. It runs at your monitors current resolution.

I have completely re-written the shell launcher for GNU/Linux and implemented a new libraries system. This should allow for many more users of GNU/Linux to play the game and not just people on the latest versions of Ubuntu and Mint.

The Modern ScummVM skin now works on GNU/Linux. You can access the ScummVM menu by pressing CTRL+F5 (or Fn+F5 for Mac OS X) at any time.

ScummVM source code has been updated to 1.7.0. SDL source code is now included.
Enjoy the update and thank you for playing :)
Saleck
Night Dive Studios
Leave a comment