官方组
Teleglitch: Die More Edition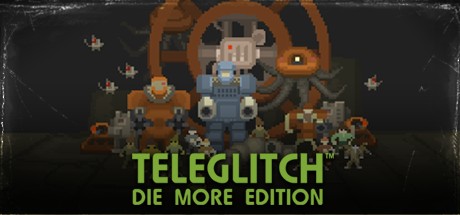 Do you want to DIE punk!?! DO YOU!?!
7,181 成员
|
335 游戏中
|
1,479 在线
|
0 在组里聊天
In a cold, dark future dominated by mega-corporations, a small lonely planet on the edge of habitable space is the site of a shadowy research facility specializing in necrotic tissue reactivation. You are a scientist who has suddenly awoken to the realization that you are the lone survivor. The rest of the facility's personnel have all been killed – micro-chipped and reactivated as combatants by the facility's central processing AI.

If you liked this game, we would gladly accept you into our Paradox family! We are a nice bunch, and we hope to see you on our official forums![forum.paradoxplaza.com] Maybe you will find another game of ours that would be to your liking if you pay us a visit?

Official Website

Paradox Interactive Website

Official Forums