Official Group
Knights of Pen and Paper +1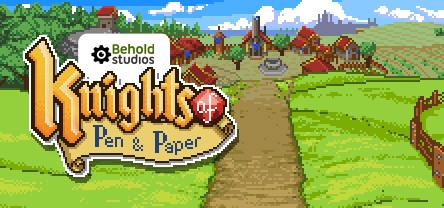 Welcome to the wonderful world of Pens, Dice and Papers!
7,118 Members
|
60 In-Game
|
1,748 Online
|
0 In Group Chat
Greetings adventurer!

You are standing in a Steam group lobby! On the top right corner you see the "Join group" button. To the upper left you see the "Back" button of your browser. The charisma of the Steam group makes you more inclined to go for the first option...

If you liked this game, we would gladly accept you into our Paradox family! We are a nice bunch, and we hope to see you on our official forums![forum.paradoxplaza.com] Maybe you will find another game of ours that would be to your liking if you pay us a visit?
Knights of Pen and Paper - Official Website

Paradox Interactive Website

Official Forums

Click on any of the images below to make it your new profile avatar.