Grupa oficjalna
Serious Sam Classics: Revolution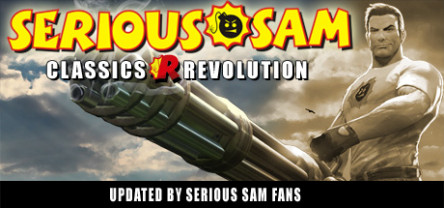 Serious Sam Classics: Revolution
5,570 Członków
|
159 W grze
|
1,533 Online
|
0 Na czacie grupy
Based on the original games, Serious Sam: Revolution is a modernized Serious Sam Classic for modern PC's. It includes both The First Encounter and The Second Encounter and is using the old engine and game physics in this standalone game, with a lot of bug fixes and better compatibility with modern computers (such as 64 bit compatibility). Additionally it also includes a brand new campaign, brand new multiplayer modes and levels, full Steamworks integration and a lot more.
Serious Sam Revolution forum

Kliknij dowolny obraz poniżej, aby ustawić go jako nowy awatar dla profilu.