Official Group
FTL: Faster Than Light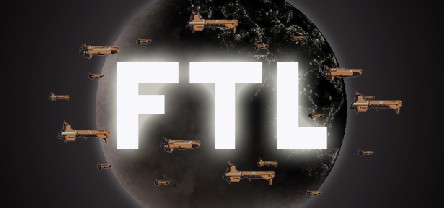 44,780 Members
|
508 In-Game
|
11,941 Online
|
1 In Group Chat
The official group for FTL: Faster Than Light.

FTL is a "spaceship simulation roguelike-like" made by Subset Games. It was primarily made by Matthew Davis and Justin Ma with the help of Ben Prunty (Music & SFX), Tom Jubert (Writing) & Chris Avellone (AE Writing).

The upcoming FTL: Advanced Edition is a free content expansion to be released on April 3rd, 2014! It will let players experience 10 new player ship layouts, a new alien race, more systems/weapons/events, and much more!
FTL Website

Ben Prunty's Bandcamp - FTL Soundtrack

FTL Merchandise